---
Eyre sees bright future for resource industries
October 23, 2018, 11:19 am
Kevin Weedmark
---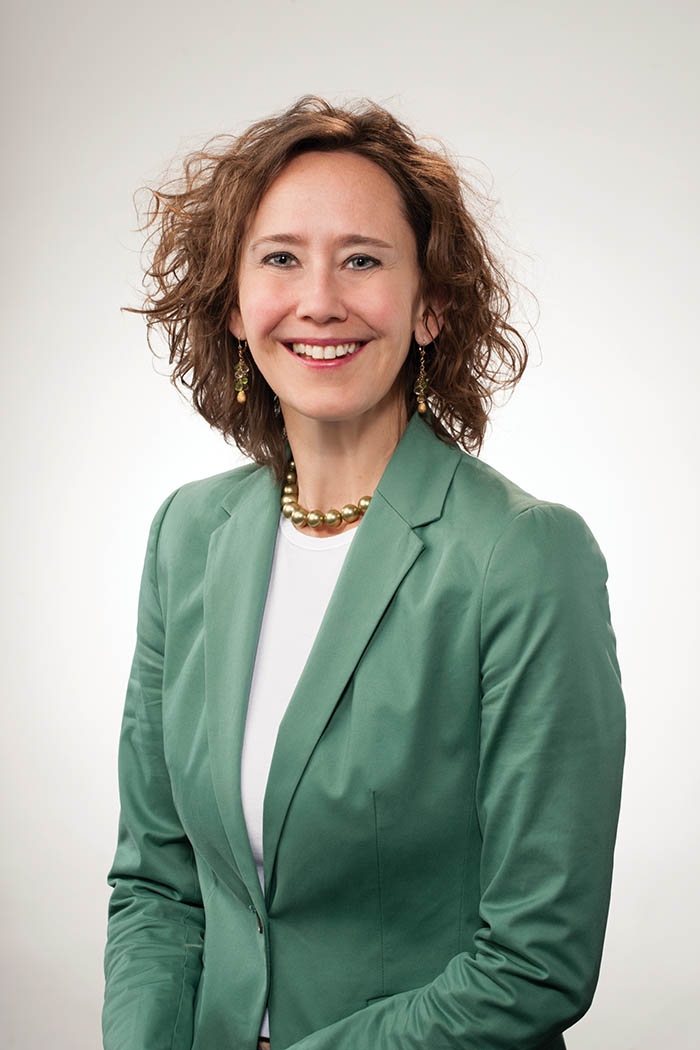 World-Spectator editor Kevin Weedmark spoke to Saskatchewan Minister of Energy and Resources, Bronwyn Eyre, about the future of Saskatchewan's resource industries. Following is the interview:

How important is potash to the provincial economy?

As you probaby know, and you'll have see the numbers, that the Saskatchewan sales in 2017 reached a new record, 12.2 million tonnes, and they were driven by excellent movement throughout almost the entire year, and the reserves continue to be very substantial.

By conservative estimates you know the province could supply world demand at current levels for several hundreds of years.

But the long term prospects also are very, very good for the industry, and so we are very optimistic about that and those prospects. in Saskatchewan, the potash industry typically accounts for 30 per cent of world production and employs about 5,000 people, and it certainly contributes to the livelihoods of thousands more, and communities who are directly impacted know that very well. And so the prospects are good and the numbers are good, and so we're in a pretty optimistic place I think in that regard.

We have seen some major investments in the potash mines in Rocanville and Esterhazy. What role will the provincial government play in encouraging that kind of investment in the future?

Just in terms of those expansions, the expansions of that productive capability have been competed in every Sasktachewan mine in the past nine years so that the total capital cost of those expansions, the current project at Mosaic in Esterhazy, which you've mentioned, the new K+S Bethune mine, is all together estimated at $17.6 billion. And there are a number of companies that are considering constructing new Saskatchewan potash mines, including BHP, and there are economic conditions that come into that with decreased potash prices that have caused some companies to push pause on those projects for a while.

All we can try to do, and continue to do as a province is just to hang the 'open for business' sign and do everything we can in terms of a stable royalty structure and a pro-investment environment, to work with them, to make sure that they can make the investments that they are willing and able to make.

It has been pretty positive considering some of the volatility we have seen over the last few years. There are other companies that are looking and that have been involved in developing projects in Saskatchewan—Western Potash, YanCoal, CanPacific, GenSource Potash, and a number of other ones. Several of these projects are looking at innovative new technologies for extraction in the province, and that's all good news for us.

Do you see a lot of room for further expansion of the potash industry in the province?

It's always hard to tell the future. In terms of some of those I've just listed, that's an indication that there is room for further investment.

Is the province doing anything to encourage investment in other areas of mining in Saskatchewan?

One of the most notable things is the Mineral Development Strategy. That was announced in last year's throne speech, and the way it works is it covers a portion of costs associated with ground based exploration for base metals, precious metals, and diamonds, to try to expand beyond uranium and potash.

Twenty-five per cent of eligible direct drilling costs up to a maximum of $50,000 per company will rebated and will be prorated if it exceeds that $750,000.

We had the sense by companies that some projects maybe were bypassing us. Other provinces have incentives such as this in place.

This is intended to promote new discoveries. It's not for drilling on mining leases. That would not be eligible, but we just feel that around that Creighton Denare Beach area and so on that there is room there and call for some new exploratory drilling, and this is made to order that way and we hope it will incentivise companies. We've had a lot of interest on it, so that is something else that we are doing in another space.

Is it limited to certain minerals?

It's limited to the base metals, precious metals and diamonds.

Where do you see the mining industry in Saskatchewan 10 years from now?

That's difficult. It's difficult always to speculate, but there are a lot of positive developments that we hear of as a ministry around the whole energy and resources space. Some of this gets into such things as helium and other areas, and more into the oil and gas sphere.

But really there is a lot of innovation that is still happening, a lot of interest by companies and junior mining companies in the province. And as I say, we hope this mineral development strategy will incentivise them a little bit more. But I think that it is positive. Overall we would say it is a positive outlook for the sector.

Another big industry around here is the pipelines. Does the province have a role in encouraging other pipeline projects to move forward. Is there a role for the province there?

Well absolutely, and we've tried to do everything we can to get other projects online. As you know Northern Gateway was something that died on the order on paper as it were, and Energy East I know there has been some movement around trying to get that going again in terms of the National Energy Board queue. It is a little further back I guess in terms of that project, and there is some further distractions in terms of other projects that they've got going on that maybe will take slight priority. But certainly we as a province have tried to do everything that we can with former premeir Wall of course and the current premier, and I am certainly trying in my role to do everything we can to lobby for these projects to get product to tide water. If the federal government can't build pipelines—I mean we lost over $200 million in royalties last year alone and that would be $500 million if the current differential continued for a year, industry cost to industry would be $7.4 billion. So this differential is unsustainable, it was unsustainable before. Just in the sense of economic impact it's very substantial, and of course that is money for hospitals and roads and social services and people in jobs and investment, and so we need to do everything we can to continue to try and get those projects built, but of course it's not only up to us, that's the terrible delema.

What would be your advice to the Town of Moosomin and RM of Moosomin, and a local committee trying to bring Energy East to national attention again?

I've spoken on this before. I know Moosomin and the former reeve has been active, and again all these on the ground efforts are to be commended and everything we can do and anything anyone can do to mobalize and lobby for a pipeline project, we completely support. As I say there, are in terms of Keystone XL and on other projects on the go for them, and the National Energy Board, my understanding is that was withdrawn by them simply because I think they were daunted by all the headwinds that they were facing. But still, absolutley by all means, no one should never say never, we have a new government in Ontario, we have a new government in Quebec, and political winds can change and the views about projects can change, and so of course we are supportive. It would be very significant if we could get some of our other provincial partners interested in looking at that project again, and it is all good—pipelines in any direction.

The oil industry around here in southeast Saskatchewan from here right down to Estevan is much quieter than it was two and three years ago. What do you think all of the issues are there and how do you think those could be addressed?

Well we are looking a lot of different things, potential incentives. I was on a tour of the southwest in August and down in the southeast in September and I've talked a lot to operators on the ground, in industry, in corporate Calgary, but also as I say on the ground in some of these communities, and I've tried to canvass from them what might incentivize things, and we've got some good ideas from people.

We know there are issues with getting some of the junior oil companies back in the game and getting people who are previously involved in this sector and employed by this sector, in some cases reattracted back to the sector. And no wonder, because of the down turn and being a bit spooked— reattracting them to the center.

But we are looking at everything we possibly can. It is a perfect storm in terms of not being able to build a pipeline, and that's the federal government and the deregulation that we're seeing south of the border, and all the regulatory threats that we're also seeing from our federal government that hurt our industry and hurt the sector. So in the midst of all of that and despite all of that, we have got to try and stay positive and do absolutley everything we can just to reincentivize the sector and to retain our competitive edge in Saskatchewan.

Do you have anything specific in mind for reincentivizing sector?

Well as I say, we are looking at a number of options now just in terms of potential incentives and that sort of thing, and so I will leave that for now just because there are a number of things we're doing and considering at the moment.
Tweet