---
Zajac PPC candidate in Souris-Moose Mountain
June 11, 2019, 12:36 pm
Kevin Weedmark
---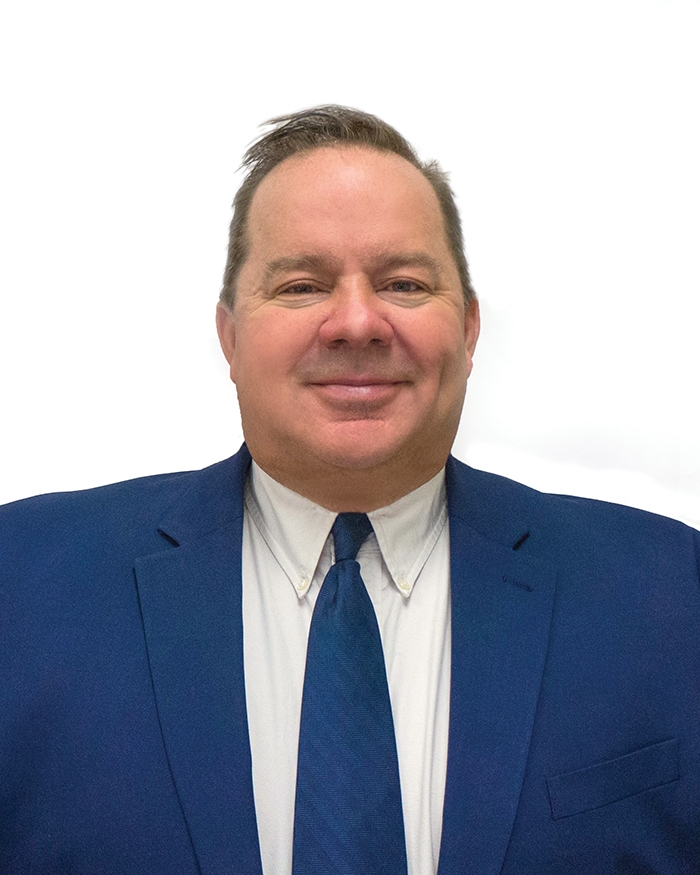 Souris-Moose Mountain MP Robert Kitchen has a challenger on the right. Phillip Zajac of Estevan has been nominated by the Peopleís Party of Canada as the partyís candidate in Souris-Moose Mountain in the October federal election. Zajac had run against Kitchen for the Conservative Party nomination before the last federal election. Following is the transcript of an interview with Zajac last week.

Tell me a little about yourself.
Iím 52 years old, I grew up in Regina, Saskatchewan, I went to university in Wisconsin and ended up marrying my college girlfriend and staying down in the States for several years.

I ended up coming back to Saskatchewan to be closer to family, and itís been a good return back to Saskatchewan. I really love the southeast. I really think the people here are the most caring and warmest community Iíve ever been part of, and Iíve lived in lots of different places all over North America.

What is your career right now?
I work in banking for RBC and Iíve been doing that for four years. Iíve seen the economic boom that happened through oil, and the decline of oil recently. I think I have a sound understanding of financial responsibility in terms of helping people prepare for good times and bad times financially. I think my banking background will really serve me well in politics.

What kind of community involvement have you had?
Lots! Iíve been coaching high school football here for 10 years. Iíve coached over 500 kids. My daughter was a softball player and a basketball player and I coached girlsí softball here for seven years. I was a Kinsmen member for a long time, but now that Iím a little older, Iím not a memberóyou canít be past 45óbut I still do my favorite Kinsmen events and I do special charity fundraising events where I will work a charity bar or the Christmas tree fundraiser. I still sell Christmas trees for the Kinsmen. Iím also chair of the Estevan Library Board. Iíve been on the board for six years and chairman for three years now. The library for me is the focal point of a lot of communities. The library here in Estevan, last year we did over 300 free community service programs for the public. Iím very proud of the work our library has done.

How long have you been involved in politics?
Iíve always liked politics and I actually studied politics in university. My degree is in sociology and I probably took a dozen political science coursesóWestern political thought, constitutional law, a lot of classes that gave me a solid academic background in government.

Iíve always enjoyed politics. Itís always interesting to see how politics guides the world. Weíre just due for some common-sense politics, and thatís what I hope to bring with the Peopleís Party of Canada.

You had been involved in the Conservative Party previously, correct?
Correct. I was a candidate for the nomination in the previous election when we had the most contested nomination in the country, with six candidates vying for the Conservative nomination.

It did go down to a multiple ballot decision. It wasnít a first-ballot decision. Unfortunately I lost in that nomination process, and that happens, somebody has to win and somebody has to lose, and God bless my daughter, she said Ďyou know what, Dad, sometimes the best person doesnít win,í and itís one of the sweetest things sheís ever said to me.

I follow politics. Iím a daily reader of current events and after I read the policy and the platform for the Peopleís Party of Canada, it makes sense. I know a lot of people donít know about it yet, but as they find out about it, I think you will see our poll numbers start to rise.

How did you get involved with the Peopleís Party?
I had a conversation with the president of the EDA (electoral district association), Alden Hagel, and we talked about policy, and some of the things that are being affected in our area. He agreed that I should put my information in as a potential candidate, I was vetted through Ottawa and offered the position.

There are only about 100 members so far in Souris-Moose Mountain, but considering the EDA has only been set up for a month and a half, thatís pretty good. I think that number is going to grow as more and more people find out about our policy.

What attracted you to the Peopleís Party?
The number one thing, as an employee of a large company, the tax burden on people is gigantic in this country. Spendable dollars are becoming less and less every year. One of the main Peopleís Party policies is a flat 15 per cent tax on the first $100,000 of income earned. For the 90 per cent of Canadians who earn less than $100,000 it puts more spending cash into their pockets where they can start to save money, invest money, or make purchases they canít make right now because the tax burden is so heavy.

The other one that really interests me is the removal of the Capital Gains Tax. What causes our wealthy individuals to invest their money outside of Canada? Because they know the Capital Gains Tax is an impediment to successful financial investing.

You remove the capital gains tax and people will start to invest their money back in Canada. This will become a country that is not just a great place to live, but a great place to do business.

It will also spur investment in real estate, and we all know as the real estate market improves, the Gross National Product improves and the whole economy spins up.

Right now, if you were to buy a second home, and you make a good purchase, and you sell that second home two years from now, the 50 per cent capital gains applies to whatever you make on that property. Itís a deterrent for people to invest their money, and itís the same with stocks. If you remove the capital gains tax on stocks, people start to invest money in Canadian companies. If they do very well and they make $10,000, itís not subject to capital gains tax.

With the federal election just a few months away and the Peopleís Party still not that well known, is there time to get your message out to a large number of voters?
I think there is. I donít think anyone thought that the Peopleís Party of Canada could have an EDA in every riding in such a short time, so that was a surprise. Saskatchewan right now has a candidate in every riding, and thatís a surprise to people.

When Maxime Bernier started running for leader of the Conservative Party, he started at 11 per cent of the popular vote. At the end he ended up with 48 per cent and lost by a two per cent margin. Our party right now is probably in the three per cent range and I think you will see those numbers steadily climb as we get closer to the election.

What goal have you set for yourself in this riding? This has been a strong Conservative riding the last few elections, with the Conservatives taking about 70 per cent of the vote.
Winning is the goal. I plan on winning. One reason is I care about the people here. One of the other platform positions that is very important for southeast Saskatchewan is we have said we will remove Canada from the Paris Accords.

There is no reason to bankrupt small communities in Canada that rely on coal and rely on oil when itís going to have minimal effect on the worldís ecosystem. If you donít have major players moving away from coal, like China, North Korea, Korea, itís not going to make a difference.

Iím going to be a very loud fly-in-the-tent person stopping the coal from being shut down and the power plants being shut down because those are good paying jobs for a lot of people.

There is no reason, other than politics, to shut those down. They will have a true friend in government if I am in the House of Commons.

A lot of people have forgotten that in 2010 it was the Conservative Party that was in power that actually set the timeline for the shutdown of coal. With the removal of the Paris Accord as a policy platform, we can salvage those jobs and salvage the business these companies are doing. With the Boundary Dam carbon capture facility, that technology is going to get better. It doesnít make sense to start shutting down brilliant technology like that.

Whatís the Peopleís Party policy on the carbon tax?
We scrap the carbon tax and let the provinces figure out how they are going to address the issue. It is a federal cash grab and one of the first things we will do is scrap the carbon tax.

How do you go about campaigning in such a large riding?
Thatís the difficult thing. This is one of the largest ridings in Saskatchewan. It is time consuming to get out into the communities but I plan on setting up a travel route and getting around the riding and holding town hall meetings. I think thereís a lot to hear, and I donít mind being out on the road. When Iím elected Iíll plan every two to three months a visit to each quarter of the district.

What do you think would be the best case scenario for the Peopleís Party nationally?
Nationally, the important thing is getting the message out. I donít believe Andrew Scheer will do well in Quebec. I think a Saskatchewan leader will struggle there. I donít think Andrew Scheer is a bad guy, but I think Maxime Bernier has a much better chance in Quebec. If we can secure seats in Quebec itís going to be a very interesting race.

There are some people on the conservative end of the spectrum who would say the Peopleís Party is simply splitting the vote with the Conservatives and giving the advantage to the Liberals. Whatís youíre response to that?
If thatís an issue the Conservatives are afraid of, then they are already in trouble. Thatís like saying Ford and Chevrolet have built a truck, so why should Dodge build a truck. But sometimes people like some of the stuff Dodge did. The innovation is a little different, the body style is a little different, and some of those people pick a Dodge. Thatís the case here. Weíre very pro-business. Weíre generally conservative in terms of our policy, but there is a lot of separation between what the Conservatives are doing and what we want to do.

In the U.S., nobody thought Donald Trump would win, not even Donald Trump. But he got his message out and people might not like what he says or does, but he does what he says. If the PPC gets their message out and we are able to implement our platform, it will change every Canadianís life and make Canada a better place to live. Iím very passionate about this. I feel like right now, with all these small groups being pandered to, itís breaking down the ideology of Canada and what we are. I think this is a great place to live. For our kids and our grandkids we want to keep it a good place to live.
Tweet