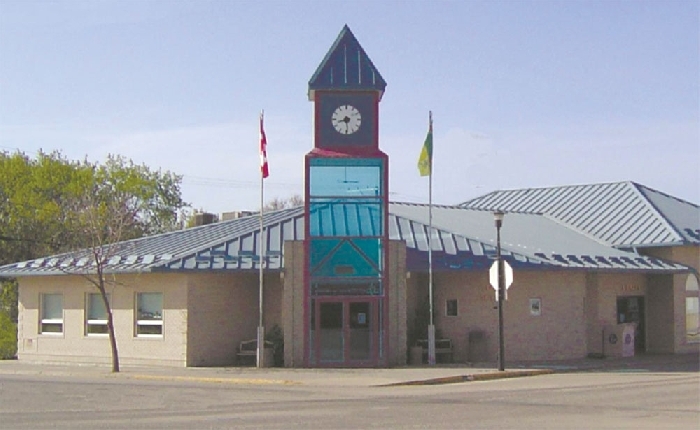 Moosomin looking for economic development officer
July 22, 2019 7:47 am
Kevin Weedmark
---
Moosomin's economic development committee is looking for a full-time economic development officer.

The town and RM set up a joint economic development committee in 2017, and the committee has been working on several initiatives, such as attracting an assisted seniors living facility to Moosomin. The committee has been run by volunteers since it was set up two and a half years ago, and committee members decided they could use an economic development officer to help with some of the initiatives underway.

Councillor Jason Miller is co-chair of the economic development committee. He says that, with all the initiatives under way, the committee needs an employee to help with the work.

"We have some very good committee members and everybody brings something to the table, but we're chasing leads in a million different directions," he says.

"We're trying to follow up with businesses that want to be a part of Moosomin, and always the idea is to complement what we have, and try and grow our tax base and grow our community. It's become obvious that there is a lot of work to do and an economic development officer would help." He said the idea of an economic development officer has been on the group's agenda for a long time, but a few other things needed to be put in place first.

"Initially it was probably brought up the first meeting. In years past, Moosomin supported an economic development officer regionally.

"We have gone a few years without anyone doing that job and we've still managed to get some new businesses—we've benefited from location probably more than anything—things naturally set up here—but the town is growing and evolving and with the workload that seems to be falling on everybody's lap, the need certainly presented itself. It's pretty clear with all the activity that one person could take this job and run with it."

He said he sees the EDO role as a salesperson for the community, and a point of contact for businesses interested in the community.


"We need someone who can think outside of the box and has passion for small towns and to attract business to the area and bring in some families.
"They will also be a direct contact or a single desk someone can contact. They have all the data at their fingertips and can answer any questions that a prospective developer might have and will be able to follow up on every lead and sell the community to people that want to be here."
Miller said this is a good time for someone to start in the EDO role, so the community can be ready when the next boom hits.
"Right now we are in a downward cycle for some of the big industries that surround our community, but we can be prepared for the next boom.
"With the federal election this fall everything is sort of in a holding pattern economically, and we've been preparing at the town with the work on our Official Community Plan and our Asset Management Plan so when someone starts, they will have all the tools they need."
The town and RM are equal partners in the economic development committee and will share the cost of the EDO.
"Partnering with the RM has been working really well," he said. "We're after two different types of business. The RM is looking for that industrial type of business and they have the land surrounding the community to house that. We are looking for a little bit more retail, and smaller businesses to complement what we have and what we need as a growing community and town."
Miller said he believes an EDO will help prioritize development initiatives.
"I think that is another benefit of having an Economic Development Officer—they can prioritize and determine what is a legitimate opportunity, and will be able to run with it and stay in contact with these people. As of right now we've got eight or 10 guys and girls sitting around the table and there is just as many different objectives, ideas and opinions and it is hard to focus on one thing or two things when you have that many ideas flying around. Having one person working full time will help focus our efforts on the most important opportunities."
The Moosomin area has not had anyone working on economic development on a paid basis since the Gateway REDA, a Regional Economic Development Authority involving several local communities, was dissolved in 2009.
Provincial funding for Saskatchewan's 17 REDAs was ended as the province opted to fund larger Enterprise Regions instead, which were themselves defunded a couple of years later.
The EDO position is being advertised now with applications accepted until September.
Tweet