---
Scheer calls for federal help for Sask. farmers
February 26, 2020, 6:21 pm

---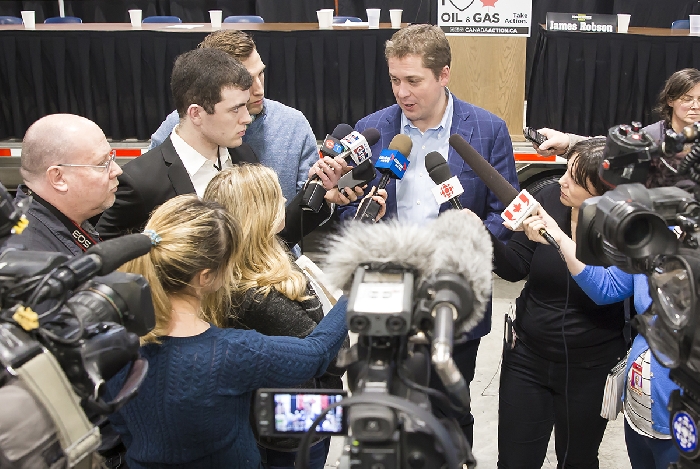 On Wednesday, in Question Period, Conservative leader Andrew Scheer called on Prime Minister Justin Trudeau to take urgent action to help Saskatchewan farmers through the Advanced Payments Program (APP).

Saskatchewan farmers are facing serious financial hardship after a difficult harvest season, trade disputes with the Government of China, the federal carbon tax, an early snowfall and now illegal blockades shutting down the rail system, Scheer said.

"There is a dire situation across the Prairies. Grain farmers are facing an urgent cash-flow crisis brought on by a series of misfortunes not of their own making," said Scheer. "But the government appears to have no plan to deal with it."

Scheer called on Prime Minister Trudeau to:

• Extend the APP repayment deadline and waive the interest charges that are set to kick in on March 31;

• Extend the eligibility criteria for the expanded interest-free portion of APP loans, to include all agricultural commodities, and not just canola; and

• Implement other policies at the federal government's disposal that could ease the cash-flow crisis on our farmers.

At a recent roundtable with Saskatchewan farmers, Scheer was told many are struggling to make ends meet, are concerned about repaying their loans, and anxious about having enough money to be able to continue operations this year. Many farmers do not have the funds to repay their APP loans, which are due next month, after which outstanding loans will face prohibitively high interest rates.

"Loans are due in a short period of time and farmers do not have the cash flow to plant this season's crops. Is the Prime Minister willing to consider extending the advance payments program deadline, waive interest on its loans and look for other types of solutions that will ensure that farmers have what they need to get a crop in the ground this spring?" asked Scheer.
Tweet