---
Effects of COVID-19 being felt in Esterhazy
April 2, 2020, 10:56 am
Shayna Zubko
---
The effects of COVID-19 have been felt around the world. Even in rural Saskatchewan there are adverse effects which will impact many people, families and businesses for some time to come. With the closures of schools across Saskatchewan, and many businesses to follow, it has changed many people's reality of day-to-day life.

School closures were a major adjustment for both teachers and students. There are continuous concerns about future education, learning, graduation, and the side-effects of schools being closed indefinitely. Parents have been rushing to figure out what school will look like at home, and to adjust to spending time with family members as some people work from home, and figuring out what social distancing looks like for their family.

Some families like the Walkers and Unchulenkos of Esterhazy have been capitalizing on family time.
The Walker family has made a point of going on family walks or cross-country skis every day. Many other activities like sewing, cooking, cleaning, art and puzzles have been a regular practice to keep them active and engaged.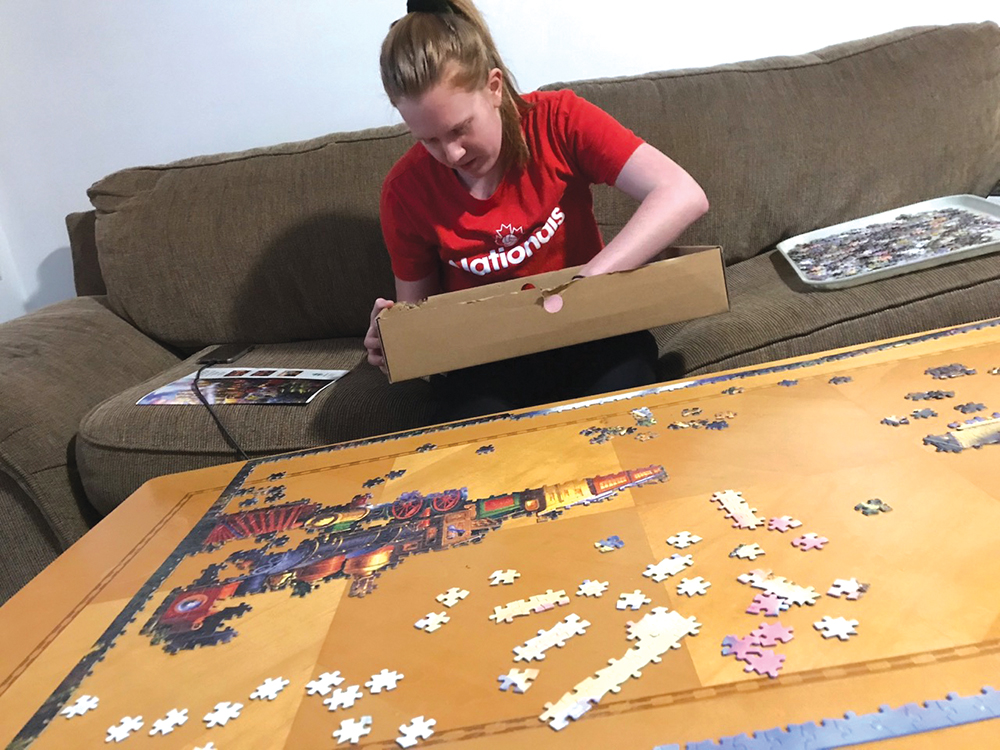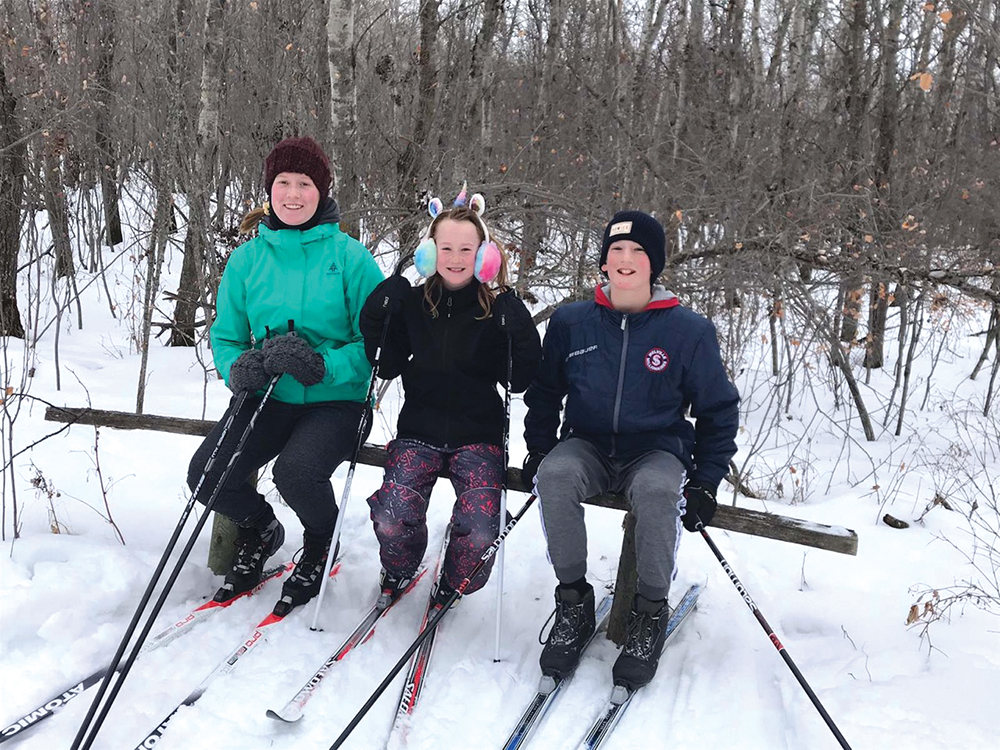 The Unchulenko family has always been very active, as coaches, and a number of activities for their three children.
"With the recent closures and cancellations of all sports due to the COVID-19 virus, we have had an abrupt slowdown and we are making the best of this time together at home," says Aimee Unchulenko.
This family too is busying themselves with crafts, baking, learning new card tricks, driveway hockey shootouts, and trampoline jump-offs. Most importantly, the family has found themselves not rushing through meals and having conversations without having to rush off to one activity or another.
The Kerr family as well is facing additional challenges as one daughter is frantically trying to finish university class assignments via distance learning to be able to move home, and another is living overseas in New Zealand. Like many people with loved ones living or visiting overseas, the worry is whether precautions there are sufficient for the threat of COVID-19.
In addition, Trevor and Charlene Kerr own Kerr's Bouncers and Inflatables and Sound Stage Music. For them, like other small business owners, this is a challenging and unprecedented time. At this time, they would "usually have about 20 or so school events booked for the end of the year (in May-June), but if we don't get back to school those events won't happen," says Charlene.
"Group functions are what we depend on for four to five months. That will trickle down to our faithful employees and if we have enough work to keep them with us."
Kerr's Bouncers is not the only local small business affected. Essentials Wellness Spa, C. Polvi Hair, Polvi Fitness and The Painted Edge are all local businesses which have closed.
Some closed voluntarily before closures were mandated by the government. Judi Kerr with the Painted Edge, as an example, said she should have been closed sooner, but stayed open as she found many people coming in to buy renovation supplies. She discovered that people were finding an outlet while practicing isolation and social distancing in home improvement projects. Even though she has now closed her doors, she has said that she is willing to drop off supplies for people as this period of uncertainty continues.
Elizabeth Fouillard with Essentials Welness Spa closed her doors prior to the order for spa and esthetics businesses to close. She says, "Obviously this is hitting me financially, but also mentally. I am not able to bring in any income due to the nature of my work, which involves direct contact with people. At first I was in denial, thinking the two-week period would go by fast, but the reality is, I have no idea when I can open my doors again."
Also speaking of uncertainty is Charissa Polvi, owner of two businesses which have now been forced to close—C. Polvi Hair and Polvi Fitness. Charissa shared that, "We've been given a very tough task—decide if you should be socially responsible, save your company the best you can during these uncertain times so there's something to come back to when this is over, or wait for the government to mandate a closure. None of these choices are easy."
As others have been forced to be innovative with their businesses, so too are the Polvis. Charissa and her husband Aaron, new owners of Polvi Fitness in Esterhazy, are "taking advantage of technology and streaming workouts." They are not alone as many others are taking this route to try and help people deal with the feeling of being stir crazy.
Through it all there are common themes, so much is uncertain, and we have to try and remain positive.
As Charissa Polvi said, "The reality of the situation is setting in [for many of us.] So much uncertainty and the extreme stress of the week was too much [for many]."
But, as Aimee Unchulenko says, "Time is precious" so take advantage of it with your loved ones.
Tweet