---
Sask Energy and Resources minister sees bright future
June 5, 2020, 10:30 am
Kevin Weedmark
---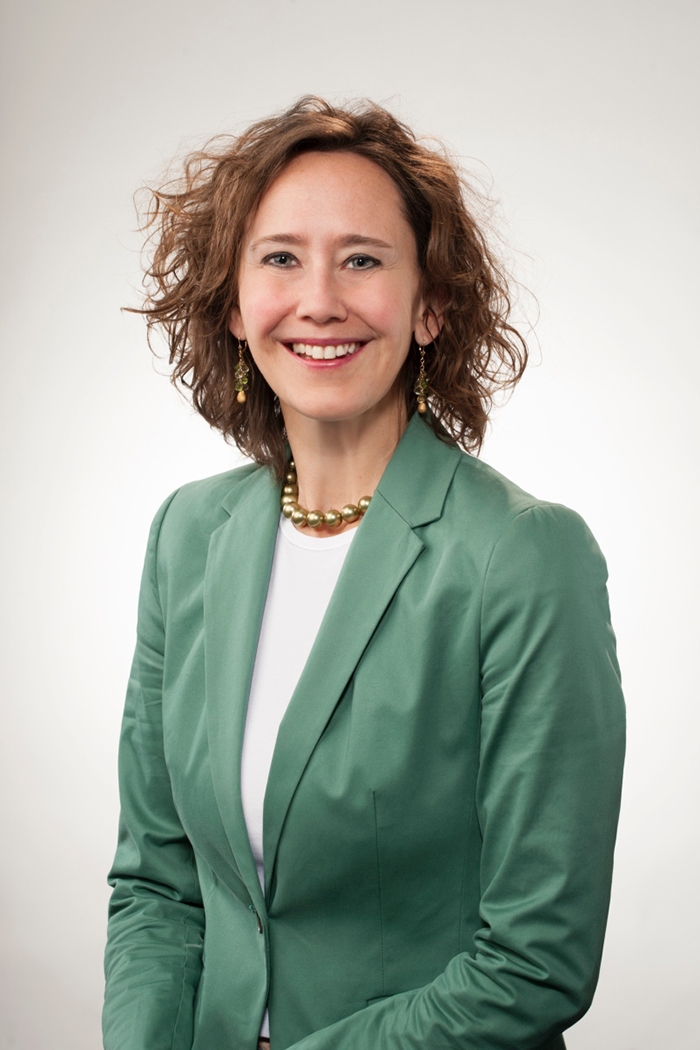 World-Spectator editor Kevin Weedmark spoke with Saskatchewan Energy and Resources Minister Bronwy Eyre May 29 about the future of the energy and resource industries. The complete interview follows.

I just want to get your thoughts on—with the way the world is changing—what kind of future do you see for these industries?

It's a big question, but the answer is that the future looks bright. It has been a challenging time certainly, but next week (this week for readers!) is mining week as you know, and that is a good time to highlight our strength and resilience.

There have been short-term challenges of course, including liquidity challenges, but oil and gas and mining and forestry will recover.

Some mining operations of course have had to shut in, as you know, more so in order to protect workers, but other operations such as our potash mines have continued with enhanced safety protocols at this time.

In recent years we have to remember the growing diversification we've seen in the province in the mining sector, into diamonds for example, and nickel and copper. In recent years we have welcomed new mining operations in the province. We have some of the biggest diamond and gold labs right here in Saskatchewan, which I'm not sure enough people know about. We've got to get the word out about this and a world-renowned geological survey, more and more junior exploration companies, and I think what we can build on, and where that diversification is coming from, comes down to our regulatory environment which is very stable. We have very competitive royalty structures, and we have some incentives in place that have helped the sector. We have the PST exemption for exploratory and downhole drilling activity, we have the targeted mineral exploration incentive which supports the exploration for precious and base metals and diamonds. And so again, very positive buttresses for the sector.

And exploration expenditures, Kevin, in Saskatchewan, in 2019, were over $200 million. There were more than $2.3 billion in expenditures over the past decade. The mining industry in Saskatchewan generated $7.4 billion dollars in sales in 2019, and over $72.3 billion since 2010. So we have a great story to tell here in Saskatchewan. Yes it's a challenging time but as I say, we will come back strong.

And I see in a recent subsurface mineral rights public offering, there was quite a bit of interest in Lithium exploration in Southeast Saskatchewan. Do you think there is real potential for development of an industry there?

That's another one. And absolutely there's potential. I was reading an article yesterday that some of the COVID factors have maybe slowed that globally, market-wise a little bit, in terms of the EV (Electric vehicles that need lithium batteries). Absolutely, Lithium is another one, Rare earths is another one in Saskatchewan that we are certainly looking to foster. There is a lot of diversification happening and more possible in the future for sure.

What do you see as the biggest issues facing the potash industry in the province right now, and how do you see those being overcome?

Mines continue to operate with the safety precautions. There have been disruptions that have been caused by the pandemic and there have been market challenges. The long-term fundamentals of the potash market remain strong and growth is absolutely expected to return in the sector generally. In 2019 we produced 12.6 metric tonnes of potash in Saskatchewan, the most of any country, about 30 per cent of the world total. And volumes remain strong, so I think that's positive. Potash though the years has gone through phases and that will continue, but long-term fundamentals are firmly in place.

Has the province taken a look at the regulatory and royalty structure around potash or is that pretty much set for the next little while?

That's set for the next little while. That would have to be part of a much more broad based look and there are no plans for that right now. We have to make sure stability above all reigns right now.

Oil is also a big part of our economy in Southeast Saskatchewan. What do you see as the future of the oil industry in Saskatchewan?

Clearly there have been challenges—that's an understatement—over the last little while. Not only as a result of the pandemic, but the OPEC-Plus price war that will have an impact no question on barrels per day of oil and gas production and shut ins for the next few months, we hope not too long of course.

There has been a reduction of capital expenditures and with that a decline in and an anticipated decline in employment. This is very unfortunate of course and we've watched this very carefully. We were pleased to announce the support that we put forward waiving the administrative regulatory levy in April, lowering it by 50 per cent, deferring some other measures, reducing electricity charges, modifying some reporting and compliance requirements where possible without any impact on health or environmental safety. And we've talked about those relief measures before and we felt that was important at that time, and then last week as you know we brought forward the abandonment announcement and that's the $400 million in federal support for abandoning inactive wells in the province.

We are doing that in phases, we wanted to make sure that we didn't overwhelm the system. It has been well received, the main focus with that of course is to get people working and get the service sector working and we expect that work to start to roll out in the coming weeks.

What kind of feedback have you had from the oil industry on those measures?

Very positive. I'm proud to say that I've heard in some quarters that it's regarded as the best program in Canada in terms of what we rolled out. Of course I might be accused of being slightly biased on that one but there have been good reviews, Kevin.

Another industry that's important around here is pipelines. We have 250 workers coming into the area in June to finish up the Line 3 surface remediation—projects like that have a big impact on our local economy. What do you see as the future for that industry? Can you see more pipelines being built in the future?

Well Enbridge line 3 we have obviously been strong supporters of that replacement project and all the export capacity that that project brings to our oil sector, that's absolutely critical.

We've been keen to see all the remaining legal and regulatory hurdles in the U.S. be overcome so that the construction south of the border can be completed as soon as possible. As you know, the remediation plan for the current line 3 pipeline has been approved by the CER and so that process will result in remediation activity along the whole length of the existing pipeline in Saskatchewan.

In terms of future projects, we recently launched the Oil Infrastructure Investment Program which is to help facilitate the construction of any new or expanded pipeline across the province to move more Saskatchewan oil to market, leave the railways open to mining, manufacturing, and ag products.

We are looking at a number of projects and a number of proposals that are viable and could be viable, so we continue to do that because we have to look to what we can do here in the province when it comes to export. I think it's fair to say that things have stagnated federally, Energy East was cancelled, Northern Gateway was cancelled by the federal government.

There have been worrying comments recently by Mr. Biden about Keystone XL and how he would scrap all that good work and all the infrastructure that is already in place. So we have to continue to look at everything, we are doing that and just continue to advocate for the importance of pipelines and how responsibly put in place they are, how responsibly product is transported in this country, how safe they are and all of that. So that continues despite the federal regulatory and infrastructure challenges.

Do you think there's a lot of potential in Saskatchewan for further development in supplying these industries? We have an article in this section about a company in Rocanville that's bringing in Mahindra Roxors, customizing them for a mining application and supplying them to Nutrien and Mosaic. Do you think there is that much more potential for that kind of economic development around these industries within the province by meeting the needs of the supply chains for these industries?

Absolutely.

And I think our record when it comes to innovation and our companies' records in importing these innovative methods and technologies into their operations is astounding.

So absolutely as long we can continue to rock the economy here and recover as well and as quickly as we can, that will all continue.

We have huge momentum in the province, and we do amazing things on all scales, on larger scales, we are top in class in the world when it comes to our mining and oil and gas operations and the innovation that we bring and companies bring into those operations. So absolutely. That story is one of many.

We do amazing things and there is amazing potential for growth in our sectors.

What is the most important thing the provincial government can do to ensure that these industries get where they need to go?

When it comes to export infrastructure, we need to make sure we look at everything we can do and to not give up hope by any means, but to foster the right climate for projects.

We have an excellent royalty regime, a very stable one, a very transparent one across both our mining sectors and our oil and gas sectors.

We have to make sure that we keep things very stable in that regard because it has promoted and led to investment in this province.

We have tried to do common sense things around, for example, the targeted mineral exploration incentive to support exploration and diversification in the mining sector, so that has been very positive.

I think steady as she goes. But at the same time to look at everything we can do around R & D, around infrastructure, as we have done with the incentives we've brought in the last two years.

The Saskatchewan petroleum investment incentive, the export incentive that I mentioned, and just maintaining that very stable royalty structure so that there remains that stability around what we do and how companies can do what they do here.

I had conversations as recently as this week in the oil and gas space that the incentives we have in place around, for example, horizontal drilling, the nature of royalties and how they work in Saskatchewan, sliding scale, for example, built in, how world-class those are.

And two companies this week who I happened to speak to said they really believe they are the best in North America and that it is the best structure in North America for that investment.

So there is a predictable environment for companies what they have to do and how it works here. We can't ever do anything to hurt that or effect that and that stability.

That's what we need most of all right now going forward through what has been certainly a challenging time but we have to get to the other side and economic recovery.
Tweet