---
Moosomin Filipino community raising money for families impacted by typhoon
Bottle drive this Saturday, donations also accepted:
November 25, 2020, 9:55 am
Kevin Weedmark
---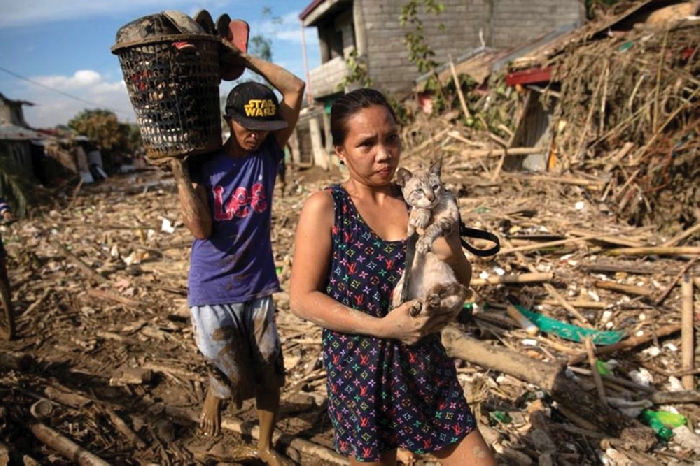 Moosomin's Filipino community is getting together to raise money for families impacted by the devastating typhoons that have hit the Philippines.

Several of Moosomin's Filipino families have family in the Philippines who have been severely impacted by the recent typhoons that devastated the country.

Leo Illustrisimo of the local Filipino community says the typhoon damage is particularly devastating for families because property insurance is not available in the Philippines.

"There is no insurance, so people can really lose everything," he said.

"We have some members of our community here in Moosomin whose families have lost their homes so we wanted to do something to help them."

The Moosomin Pinoy Community is raising funds to help these families through a bottle drive this weekend and through a donation drive.

The Bottle Drive is coming up this Saturday, November 28. People are asked to leave bottles at the curb first thing in the morning to allow social distancing during the bottle drive.

Bottles can also be dropped off at Adair Farm and Ranch, 1402 North Front Street, and at GL Apparel 1109 Carleton Street.

People also have the option of donating to the Moosomin Pinoy Community to support these families. All donations will be split among the affected families.

E-transfers can be sent to pinoymoosomincommunity@gmail.com

The Cagayan River, which stretches 500 km, overflowed after two weeks of torrential rains, burying entire villages under water and mud.

Torrential rains and back-to-back typhoons caused the river to swell, killing dozens of people and setting off deadly landslides.

The flooding has affected eight regions and three million people.

Last week, 24 of the 28 towns in Cagayan Province were under water. Typhoon Vamco forced water to spill over the Magat Dam, a tributary of the Cagayan on the island of Luzon and one of the Philippines' largest reservoirs. The Cagayan's banks quickly overflowed.


"This is the first time in 45 years, that I know of, that this has happened," said Manuel Mamba, Cagayan's governor. "The Cagayan River was so wide, even before. But now it resembles an ocean."
Typhoon Goni, a week earlier, had been described as the region's strongest storm of the year, but it caused relatively little damage, leaving many Filipinos off guard when the second typhoon hit.
Relief aid has to be delivered by air, as many villages remain inaccessible.
In some areas, power and communications have been out for days.
The flooding has now affected three million people, according to the United Nations humanitarian office. As many as 70 people have already been killed. Many of the deaths occurred in the low-lying suburbs of Cainta and Rizal, east of Manila.
Tweet