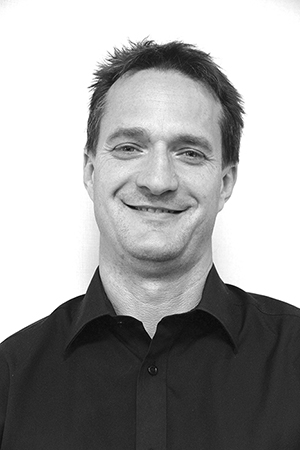 Watson speaks about new P&H fertilizer facility
May 16, 2016 8:05 am
Kara Kinna
---
Justin Watson, the national director of crop nutrients, procurement and sales with Parrish and Heimbecker, spoke at the Moosomin Chamber of Commerce meeting Tuesday about the new fertilizer facility being built at the P&H terminal just west of Moosomin.

The new facility will be 35,000 square feet and will have a footprint of three-quarters of an acre.

"We've been expanding into the seed and chemical side of the business, and we are gong to further expand within this geography and build a new fertilizer shed in Moosomin on our site just on the west side of the grain elevator," Watson told Chamber members.

"I've been in the industry for a number of years, and one of the first things when I came aboard was to tie together and bring on the crop nutrients business across Canada.

"Historically our organization has kind of dabbled in the fertilizer side, but in the last 12 to 18 months we've taken on some fairly significant projects."

Watson said the company has new sheds in Hamlin and Quill Lake, Saskatchewan, as well as Gladstone, Manitoba. He said a new build similar to the one in Moosomin also took place at Wilson Siding in Alberta, and in Moose Jaw they are tripling the capacity of their facility, plus building a facility similar to the Moosomin one in Biggar, Sask.

"Our footprint is growing fast and quick on the crop nutrient side of the business," he said. "Parrish and Heimbecker wants to be a full on supplier to farmer customers across Canada. We want to be in the grain business. We want to be in the seed, fertilizer and chemical business, and a service agronomy organization so that when you go to a Parrish and Heimbecker location, it's a full-on facility where farmers can do all their levels of business on the seed, fertilizer, chemical and grain side of the business.

"We have opened a new office in Regina to bring all these new assets together, get all these new assets off the ground and grow our business and expand our footprint."

Watson said Moosomin was his first answer when he was asked by the owners of P&H where they should be building next.

"One of the first questions I was given by the owners, Bill Parrish and John Heimbecker, is 'Where is the first place you would build our next facility?' and my first response on day one is that we do need to get something built in Moosomin, Saskatchewan. We feel this is one of the best opportunities in Western Canada today.

"If you look at the eastern Saskatchewan corridor versus the builds that have been going on in Alberta, Western Saskatchewan, Manitoba, the footprint of retail expansion hasn't been as fast in Eastern Saskatchewan the last five years. I do think that's been hampered by the fact that organizations have looked at Eastern Saskatchewan and seen some of the risk because of excess moisture. There has been a lot of unseeded acres in the area and maybe some tougher times on the retail side and fighting those rain events from the farmgate standpoint.

"This area pulls a lot of fertilizer out of Manitoba, it pulls a lot of fertilizer out of Yorkton, and Saskatoon, to service this geography.

"The great thing about the investment we are putting in here—a 16,000 ton fertilizer shed—this will be one of the largest facilities in Eastern Saskatchewan.

"One of the keys is that we will be attaching it to our rail facility right here in town. It really gives you a connection to global suppliers around the world.

"The fertilizer game continues to change. It's not just a small local truck market like it was 10, 15, 20 years ago. We believe in the rail side of the business and we believe that being able to connect and bring in products like phosphate from around the world is a competitive advantage and will be a great asset to growers in this community.
"Our target is to build retail capacity and sell direct to farmers but we do also have suppliers across Western Canada who are expressing interest in leasing portions of the facility in a throughput agreement to make sure they can connect and get product in to this geography direct.

"By having a new added facility in Eastern Saskatchewan, I think it's going to be a benefit to all players in Western Canada, especially if we can get into some wholesale supply agreements to get the cost more competitive in this geography for farmer customers, rather than paying all those extra fees to bring product in by truck and storing product 100 to 200 to 300 kilometres away.

"So we do feel this is one of those geographies that has been ignored over the past few years."
Watson says the new fertilizer facility will be multi-faceted.

"The facility we are putting up is a first-class facility meant to have the type of infrastructure to service farmers' needs over the next four or five years. Farmers continue to get bigger across Western Canada and we want to build a facility that is large enough in size and scope that we can service the needs of the expanding growers' businesses across Canada, specifically this location in Moosomin.

"We will be able to dump 400 tonnes an hour, we will be able to load out 300 or upward of 400 tonnes an hour.
"Also from a quality standpoint will have a fertilizer conditioner within the facility, we'll be putting an oiler in the facility if you have any dust issues, anything we can do to make sure we have good quality product in the geography. We'll have microblending capabilities for micronutrients, microcoating capabilities. It will have a lot of bells and whistles."

Watson said groundwork for the new facility will start in June. He said this will be phase one of the build, with capability for further add-ons later.

"We feel this is a great location, a great area, with highway access, rail access and just a strong agribusiness community," he said. "That really is the basis of why we feel this is the next best place to invest money in a fertilizer shed."
One chamber member asked Watson when the facility would be up and running.

"We feel as though by February we will be able to bring inbound product in and then to put final touches on the blender facility would be about a 30-day project," he said.
Tweet