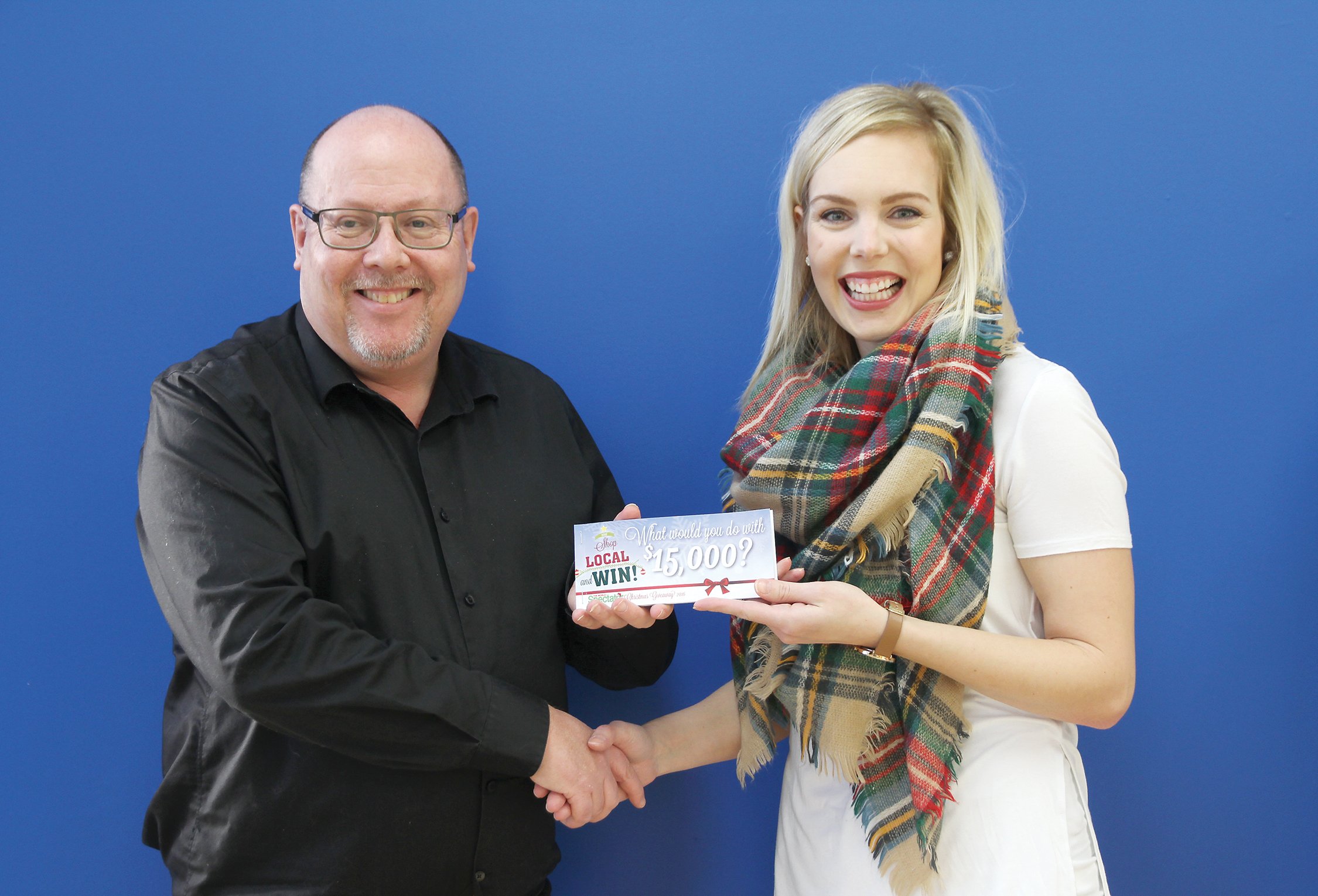 Tawna Bartley wins $15,000 in World-Spectator Christmas Giveaway
December 22, 2016 12:17 pm
Kevin Weedmark
---
Moosomin's Tawna Bartley is the winner of the big prize in the World-Spectator's 2016 Christmas Giveaway.

The top prize is $15,000 to be spent at participating businesses. Tawna received a chequebook she can use at any or all of the participating businesses in the contest. The winning ticket came from McPhail Travel in Moosomin.

There were also 40 other prizes presented ranging from a drone to a margarita machine to an ice fishing package to a Guess purse -- see next week's World-Spectator for the full list of prizes and winners

Congratulations to all of our winners, and Thanks for shopping locally!

A Special Thanks to all of the businesses that participated!
Tweet