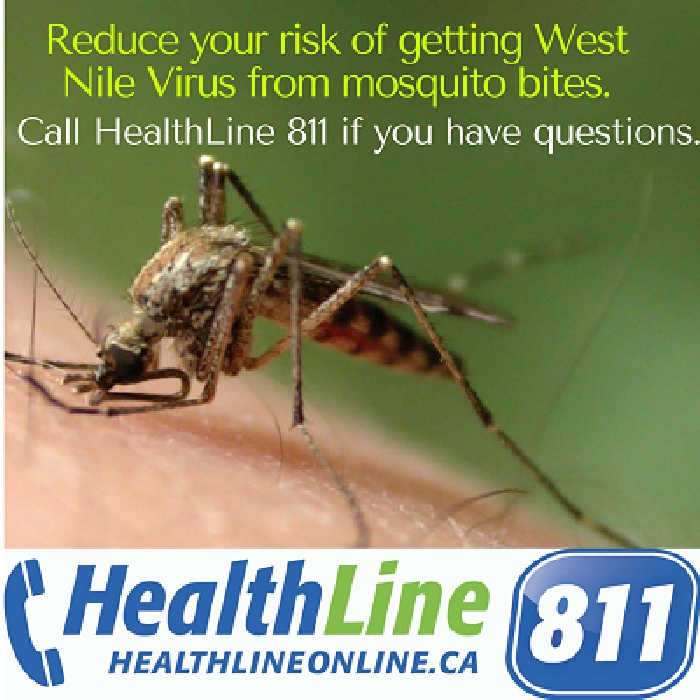 Government issues warning on West Nile Virus
June 22, 2017 11:12 am

---
Health officials are advising residents to take precautions against mosquito bites, as the risk of West Nile Virus increases in Saskatchewan.

The virus is transmitted through the bite of infected Culex tarsalis mosquitoes, and is an annual risk for Saskatchewan residents during the summer months.

Most people who become infected with West Nile Virus experience no symptoms or have mild illness (fever, headaches, body aches). A small number of people develop a more serious illness called West Nile Virus neuroinvasive disease. This can cause inflammation of the brain and may result in death.

"The majority of people who get West Nile Virus improve on their own and don't need laboratory testing or medical attention," Saskatchewan's Deputy Chief Medical Health Officer Dr. Denise Werker said. "If you develop serious symptoms like a persistent fever, confusion, neck stiffness or an unusually severe headache, seek medical attention immediately."

People are most at risk of exposure to the virus between mid-July and September when Culex tarsalis mosquitoes are most active and present in higher numbers. The risk is highest in the southern portions of the province.

"Use appropriate insect repellent, cover up and wear light-coloured, loose fitting, long-sleeved tops and long pants when outdoors," Provincial West Nile Virus Co-ordinator Phil Curry said. "Also reduce the time spent outside between dusk and dawn when Culex tarsalis are most likely to bite."

In addition, maintain door and window screens so they fit tightly and are free of holes, and reduce mosquito habitat around your home and yard.

West Nile Virus was first identified in Saskatchewan in 2002. Major outbreaks of West Nile Virus infection in humans occurred in 2003 and 2007. Between 2003 and 2016, there were 157 cases of West Nile Virus neuroinvasive disease; 17 resulted in death.

More information about West Nile Virus, including symptoms, prevention measures and weekly surveillance reports is available at www.saskatchewan.ca/residents/health/diseases-and-conditions/west-nile-virus.
Tweet