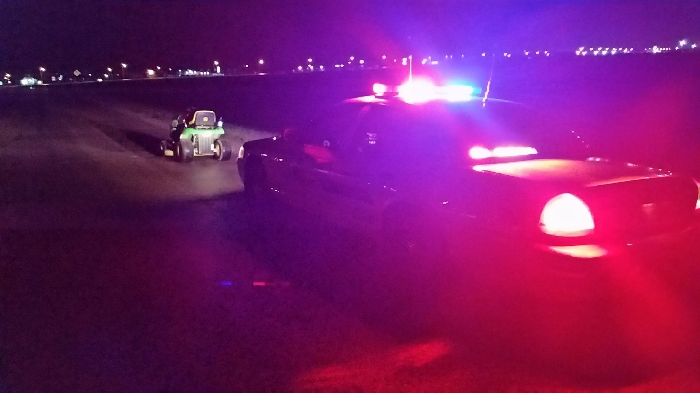 Arrest for drunk driving on riding mower
July 25, 2017 7:58 am

---
On July 22, 2017 at 01:52am, RCMP officers were on patrol when they noticed a John Deere Riding Mower travelling northbound towards Hwy 1 on Bridge Street in the RM of Headingley, Manitoba, just west of Winnipeg.

The 41 year old male driver was giving his 39 year old female passenger a ride to get cigarettes at a nearby gas station, and felt he was being "responsible" by not driving a car. The male was arrested for Impaired Operation by alcohol and charges are pending.

He was released on a promise to appear in Winnipeg for court on August, 23, 2017.

In Canada it is illegal to operate any motor vehicle while impaired by alcohol or drug.
Tweet