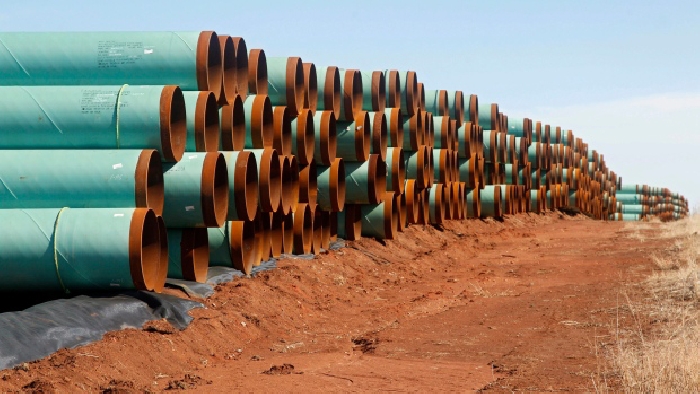 TransCanada suspends Energy East application
September 8, 2017 9:13 am

---
Days after the National Energy Board changed the rules on how pipeline projects are assessed--requiring companies to account for all upstream and downstream carbon emissions--TransCanada has asked that its application for Energy East be suspended for 30 days, while it decides whether to proceed with the project.

Energy East is a proposed $15.7-billion pipeline project that would connect Alberta oil production, and Bakken production added to the line through a terminal at the Moosomin compressor station, with refineries in Quebec and New Brunswick.

The plan for Energy East included a massive tank farm at the Moosomin compressor station, and a feeder pipeline from Cromer to Moosomin.

TransCanada announced Thursday it is seeking a 30-day suspension of its application for Energy East while it reviews how the National Energy Board's decision to consider the project's contribution to upstream and downstream greenhouse gas emissions will impact costs.

TransCanada said the changes to the regulator process were "significant", and also warned that the entire project and related Eastern Mainline Project could be cancelled.

"Should TransCanada decide not to proceed with the projects after a thorough review of the NEB's amendments, the carrying value of its investment in the projects as well as its ability to recover development costs incurred to date would be negatively impacted," TransCanada said.

"Apart from Energy East, we will continue to advance our $24 billion near-term capital program in addition to our longer-term opportunities," TransCanada CEO Russ Girling said.

The delay marks another setback for a massive project, which has already seen its expected in-service date delayed due to the re-start of regulatory hearings.

TransCanada had already re-submitted its massive, 30,000-page application for the project after the NEB deemed the application too difficult to read and understand in Feb. 2016. The company also cancelled parts of the project, like a marine terminal in Cacouna, Que., over environmental concerns.

Politicians in Alberta, Saskatchewan, Manitoba and New Brunswick support the project, while Ontario and Quebec gave TransCanada a list of demands for it.

The project, if built, would carry 1.1 million barrels of oil per day from Alberta and Saskatchewan to Atlantic Canada. Oil producers in Alberta have supported its construction as a way to lessen the domestic industry's dependence on exports to the United States, which is the only major customer for Canadian crude.

While TransCanada faces new delays on Energy East, the company is awaiting final approvals from Nebraska on its Keystone XL pipeline, which would ship oilsands crude from Alberta directly to the U.S. Gulf Coast.
Tweet