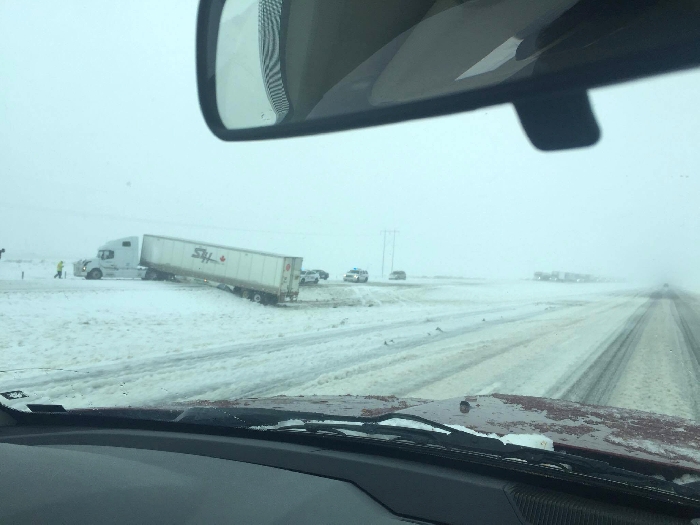 First winter storm hitting Southwest Saskatchewan
October 2, 2017 2:42 pm

---
In what is a sign of what is to come for southeastern Saskatchewan, but hopefully not for a while yet, snow is now falling in southwestern Saskatchewan

Environment Canada issued the following warning:

Hazardous winter conditions are expected.

The first winter storm of the season to affect the southwestern corner of Saskatchewan today.

Heavy wet snow will continue to fall throughout the day, with accumulations approaching 30 cm along the Trans-Canada highway from west of Swift Current to the Alberta border including the Cypress Hills area.

The snow will be accompanied by northerly winds gusting to 80 km/h, which will result in white-out conditions at times.

Highway closures in this area are likely, and motorists are advised to postpone travel until the storm has passed.

Snow will continue tonight, with a further 15 cm expected.

The snow will gradually taper off on Tuesday.

Further east and north the temperature is expected to remain above zero, with the precipitation falling as rain instead of snow.

Significant rainfall accumulations are possible, with 40-50 mm forecast in a band stretching between Saskatoon and Regina.

Rapidly accumulating snow could make travel difficult over some locations. Visibility will be suddenly reduced to near zero at times in heavy snow and blowing snow.
Tweet