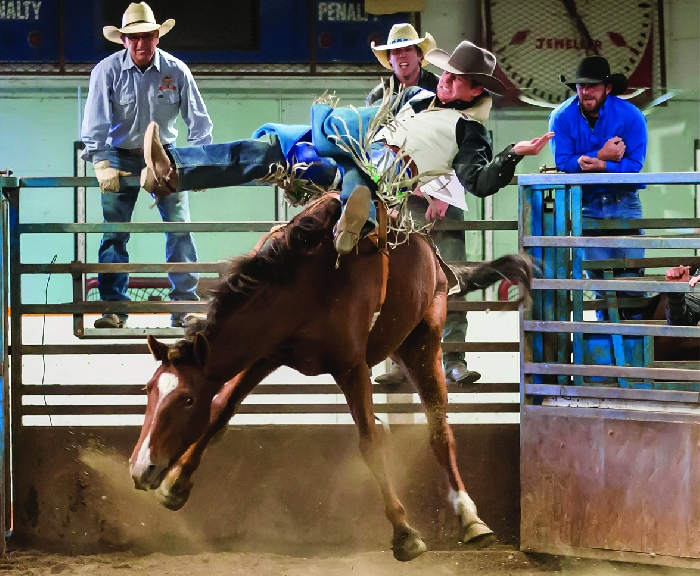 Wapella Rodeo this weekend!
October 6, 2017 4:47 pm

---
It's a Thanksgiving Weekend tradition -- the 36th annual Dodge City Days Rodeo goes this weekend at the Wapella Rink

The event features CCA and MRCA Rodeo action Friday evening and Saturday afternoon, Ranch Rodeo action Saturday evening and a Rodeo Cabaret Saturday night featuring Odd Man Out.

On Friday, Oct. 6, the rodeo action kicks off at 7 pm, and there will be wild pony races at intermission

On Saturday, Oct. 7, the day will kick off with the Wapella Fire Department's pancake breakfast from 8-10:30 am

There will be a kids rodeo at 10 am, and there will be more CCA and MRCA Rodeo action starting at 2 pm

The ranch rodeo starts at 6:30 pm Saturday.
Tweet