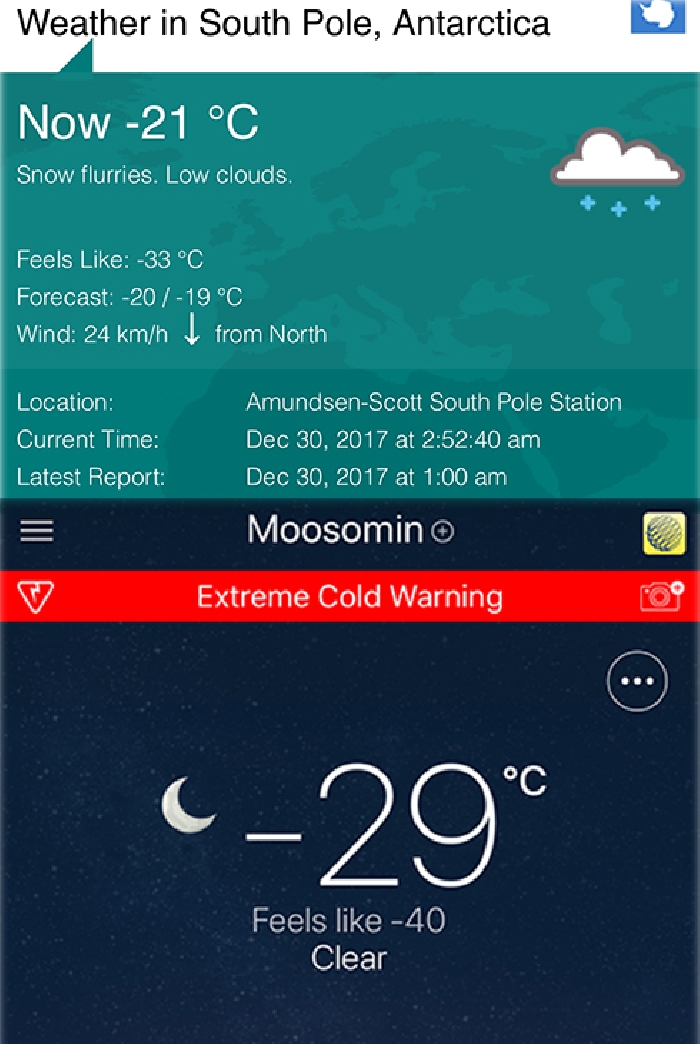 South Pole still warmer than Moosomin
December 29, 2017 9:15 am

---
For the second day in a row, it is significantly warmer at the South Pole than it is in Moosomin, Saskatchewan.

The temperature at the South Pole Friday morning is minus 21 (minus 33 with the wind chill) while the temperature in Moosomin is minus 29 (minus 40 with the wind chill).

The lowest temperatures are expected to hit Moosomin overnight Friday night, with a forecast low of minus 36 (minus 47 with the wind chill)

Saturday morning is forecast to be minus 35 in Moosomin (minus 46 with the wind chill)

If it's any consolation the lowest temperature ever recorded at the Amundsen–Scott South Pole Station was −82.8 °C (−117.0 °F) on June 23, 1982. We have never had it that cold in southeast Saskatchewan or southwest Manitoba!
Tweet