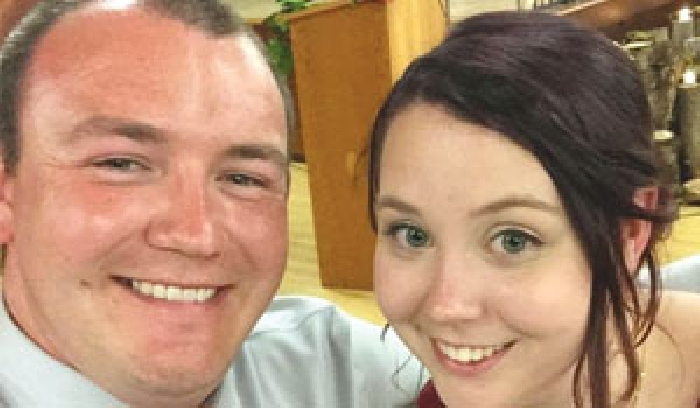 Fundraiser for Maryfield couple this Saturday
May 31, 2018 10:16 am
Kara Kinna
---
A fundraiser for Nathan Cairns and Melanie Mitchell is being held in Maryfield this Saturday, June 2 after the couple's house burned to the ground in a fire in the early morning hours of May 10.

The couple lost their house, their garage, and all their belongings.

Sarah Van Eaton and Shanley Forsythe have set up a Go Fund Me page for the couple, and have organized the fundraising cabaret for this Saturday.

"On June 2, we are holding a silent auction and a raffle. Those are going to start at 6 and it's at the Maryfield lower auditorium, and then there is a band starting at 8 pm, the Back 40 Drifters. The bar opens at 6 pm as well," says Sarah Van Eaton.

"Everything has been donated so far, which is great—the theatre cost and the fire department is covering the bar for us, and we got a huge amount of silent auction items.

"We've got pretty much every organization in town that wanted to do something for them—our Lions group, our rec board, our auditorium committee, the fire department, and then every business in town. Pretty much everyone has tried to contribute in some way to this. We have people just donating everything to us. It's definitely a whole community of people trying to help them, and in Moosomin and Redvers as well. Melanie works for the bank in Redvers and Nathan works for the RM of Maryfield."

Van Eaton said it was sad to see the couple lose so much, but she's just thankful they got out of the house okay.

"We just were hoping they were okay. My husband is on the fire department and I work on the ambulance, but that was my very first thought is that hopefully they were okay. And then it was just shock, because their whole house is gone, there is nothing left, it's just rubble, it's really sad."

Van Eaton says people can help in a few ways—by donating money so the couple can purchase what they lost, by coming to the fundraiser, or by donating silent auction items for the fundraiser.

The Go Fund me page can be found at: gofundme.com/fundraiser-for-nathan-and-mel.

Information on the fundraiser can also be found on Facebook by searching for: Fundraising social for Nathan and Mel.

Silent auction items can be donated by contacting Sarah at 306-646-7971

There are no advance tickets for the fundraiser on Saturday. Donations will be accepted at the door.
Tweet