---
Nine months for Harpold
June 4, 2018, 12:26 pm

---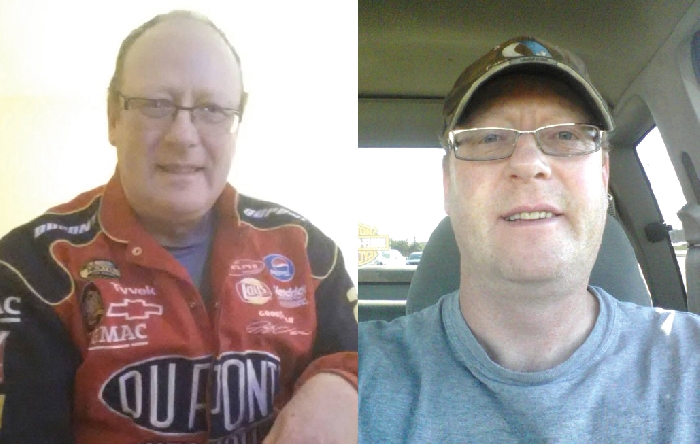 Byron Harpold was sentenced to nine months in jail after he pleaded guilty to two breaches related to computer use/possession of a device capable of accessing the internet.

Time spent in remand will be subtracted from the sentence, so Harpold will spend 79 days in jail going forward.

An ongoing investigation into an individual breaching his conditions not to access the internet or possess a phone resulted in the arrest of Harpold in Moosomin in January.

Harpold had been released from prison after serving his latest sentence—three years for committing indecent acts—and returned to Moosomin.

Moosomin RCMP received a complaint against him in the time since he has been out of prison.
"We received a complaint from a member of the public we were following up on," said Cpl. Brian Fleming of the Moosomin RCMP.

Harpold has served prison sentences and has been subject to various conditions due to previous convictions for indecency and possession of child pornography.

By court order, Harpold is banned from using a computer or being near children for the rest of his life.
He is not permitted to be in any public place where children are expected to be, and is not allowed to work with anyone under the age of 16.

He is not allowed to access the internet or have a phone.

Harpold grew up in Whitewood, where his first criminal activity was trashing a library, and worked in Alberta where he had his first convictions for possession of child pornography.

He returned to the area several years ago, and lives in Moosomin, where his parents had retired.

His most recent conviction was in 2014, when he was convicted of flashing customers at a Wal-Mart in Weyburn on multiple occasions. On one occasion he exposed himself to two teenage girls in the store. He pleaded guilty to committing indecent acts in that case. He was arrested at the store after a struggle with police.

During his sentencing in that case, Harpold told the court he was remorseful and embarassed for his actions.

He said exposing himself was a problem for 15 years, and he wanted to understand the overpowering urge.

He told the judge he had not received counselling for the problem when he had been incarcerated on previous occasions, but he wanted to pursue counselling. He was sentenced to three years in prison for the Wal-Mart incidents.

He had previous convictions for indecent acts, as well as for possessing child pornography.
In January, 2004, Harpold was charged with possessing child pornography in Rocky Mountain House, Alberta.

On February 15, 2006, Harpold was arrested in Hinton, Alberta, after several people came forward and indicated they had seen a man performaing sexual acts in a car by himself.

Police in Hinton got a search warrant against Harpold and found 16 videos and 90 photos of children in sexual situations.

He was released on bail, but breached his terms by moving to Edmonton and renting a trailer across the street from the Wild Waters Park, where children regularly play.

Police searched his new residence and found a digital camcorder, a laptop, and hundreds of photos and videos showing children in sexually provocative poses.

In 2007, Harpold pleaded guilty to breaching the conditions of his recognizance, when he failed to report to RCMP and failed to reside within Drayton Valley, Alberta, as directed by his probation officer.
Instead, Harpold moved to Fort McMurray and claimed he had no cell service in the work camps, so he couldn't inform his probation officer.

Alberta provincial court judge Marilyn White noted at that time that Harpold had probationary breaches on his record from 1988, 1999, 2000, and 2004. She sentenced him to 180 days in custody at that point.

In 2008, he was sentenced to 43 months in prison for posssessing child pornography, breach of recognizance and theft.

He only served 25 months of the 43 month sentence after receiving credit for time served in pretrial custody.

Provincial court judge Darlene Wong, in addition to handing down the 43-month sentence at that time, ordered that Harpold be monitored by the sex offender registry for 10 years after his release from prison, and that Harpold supply DNA to the authorities.
Tweet