---
RecFest set for Oct. 24
October 19, 2019, 8:41 am
Kevin Weedmark
---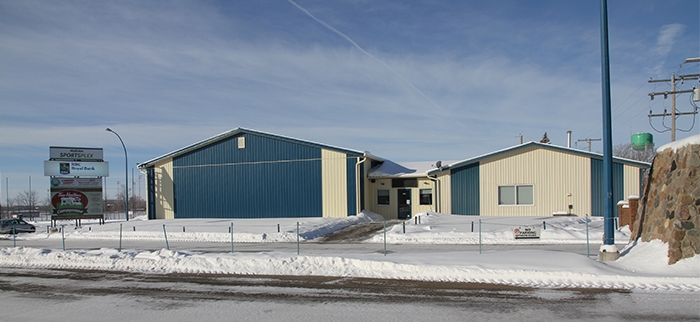 On the evening of Thursday, Oct. 24, people interested in finding out more about the winter programs at the Nutrien Sportsplex in Moosomin will have a chance to come out to the first ever RecFest where they can get more information, meet the regular patrons of the Sportsplex, and try out some of the winter programming opportunities.

Most of the regular patrons at the Sportsplex will have booths set up, and programmers will be in attendance to answer questions and take registrations.

RecFest is the idea of Moosomin Rec Director Mike Schwean.

"This is our first RecFest," he says. "We have so many different users at the Sportsplex over winter now we wanted to get as many of them as we could out and have a public night where people can come out and ask questions about what their different nights are and what they entail and what age groups their programs are offered to, that type of thing.

"We have Vanessa Skiba with Rediscover Fitness, Roxanne Morreaux can't be there but she is sending some stuff, Kristen McAuley with KM Wellness and Personal Training will be there, and Catherine Mannle with CM Fitness. That will be our three fitness gals that will be there. Again they all run winter programs weekly at the Sportsplex so people can come out and get prices.

"They are all different. Vanessa she runs a class for the health district, so it's for older seniors. Catherine, Kristen and Roxanne are more for the 50 and under crowd, and people in their 30s, 40s and 20s. They do more active stuff. They all bring some kind of different training. I think Kristen does some kick boxing stuff. There is quite a wide range of different exercise classes. They all run over all different nights in winter."

The Moosomin Pickle Ball Club, Moosomin Seniors Club, Moosomin Kinettes Club, and Moosomin Kinsmen Club will also be there, as well as information on men's and ladies' golf night at the Sportsplex, the Friday night corporate golf league in the new year, Thursday night bowling league, and Friday afternoon seniors bowling. There will also be information on all of the winter walking challenges at the Sportsplex.

Schwean says the Sportsplex is a busy place in the winter, with something going on almost every day.

"It's pretty much every day we have classes," he says. "Monday, Tuesday and Wednesday and even Thursday we have stuff there until golf starts. So pretty much four days a week. Pickle ball is there. We have a group from somewhere in Manitoba that wants to come down this winter and play with them. They play three times a week, so that group is growing.

"The Seniors Club will have a booth at RecFest, and the Kinsmen and Kinettes will both have booths at RecFest.

"If people are interested in joining a group they can come down and talk to them and then we will have booths and information set up for our golf nights and our bowling. We're trying out a new bowling league. There is senior bowling and then we'll have information on our walking challenges.

"In the end we'll have a dozen booths set up and people can come out and ask questions about all kinds of winter stuff to do. There is free coffee and snacks for everybody who wants to come out and meet the different groups."

There will be added value for people purchasing memberships that night. For any memberships purchased at RecFest, the town will add 50 per cent value at no extra cost.

Schwean says there are numerous ways to maximize value for the Sportsplex programs.

"You can buy a season pass which is unlimited use," he says. "But more people buy a flex pass. So you can buy any amount for $200 and up and then you can use that for anyone. So you can use it for anyone in your family. It's $200 and up and then we'll add 50 per cent to that night only and then you can use it for everything but bar and food services. You can use it for simulators or pickle ball or bowling or shuffleboard or anything you want. Even for a party, if you were going to be putting a party on, you can use it for that as well. It should go over well I think."

Schwean says he hopes some new patrons come out and give RecFest a look if they are interested in winter programming.

"Come out and try it and see how you like it and have a cup of coffee.

"A lot of people don't realize what's there at the Sportsplex, whether it's the walking track or the walking challenges or the fitness classes."

RecFest will be held from 6:30-8:30 pm on Thursday, Oct. 24 and anyone interested in attending can simply show up.
Tweet