---
Elkhorn Elks recognize essential workers
April 6, 2021, 2:00 pm
Ed James
---

The Elk's Club of Elkhorn #381 has a long history of helping people and causes in the village and surrounding area for over 50 years. Their most recent event was to recognize all the essential workers in the area during the difficult Covid-19 pandemic with a drive through hot dog lunch on Saturday, March 27.



Lunch was delivered right to people's cars as they drove by the pickup location at the Elk's Hall. All pandemic precautions were followed in the preparation and delivery of the lunches by the club members. Throughout the event the members of the club displayed a positive attitude,despite the cool temperatures and wind.

The free lunch got off to a slow start at 11:30 am, but soon there was a long line of trucks, cars and even people on foot who came out to support the event.

In a few cases it was a two way street with people giving donations to the club for its efforts. There were visitors from Moosomin to Virden, and all were greeted by Charlie, the Elks' larger then life local mascot. The club members even took time to make a special presentation to a member of the Elkhorn School staff for all the help the school had given to them in a recent Elks community project. The Elks also made a special lunch delivery to the staff at the local Co-op stores and the staff at the seniors' manor.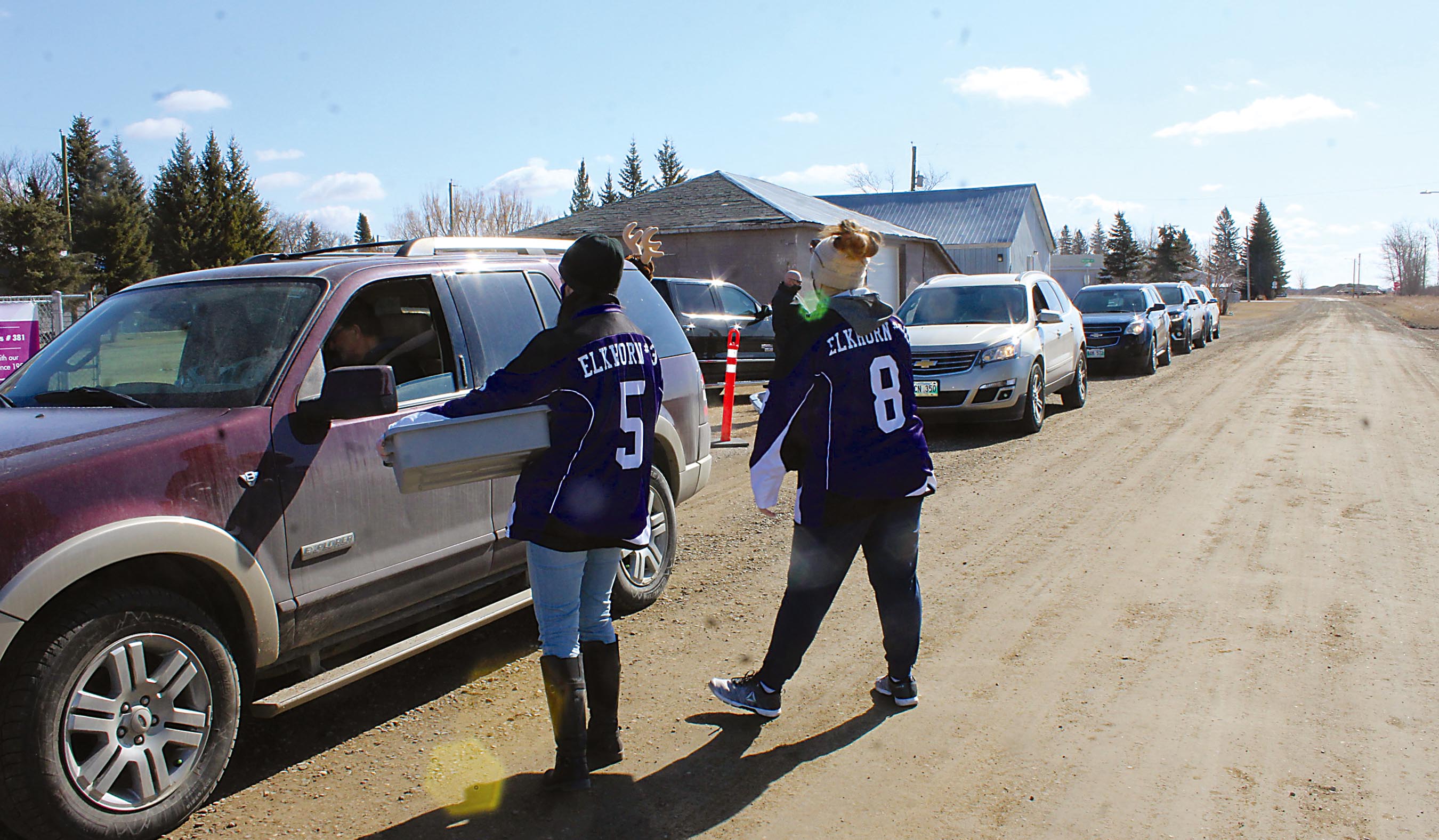 When the event was finished, over 150 lunches were given out.

"It was nice to see so many friends, many we haven't seen in a long time," said Elkhorn Elks club member Kevin Tutthill. "As a lodge we just wanted to thank our community for all that everyone has done since the beginning of the pandemic. We had a great response from our community, as we always do, no matter what harebrained idea we try to tackle. Our community supports us so much and we just wanted to say thank you!"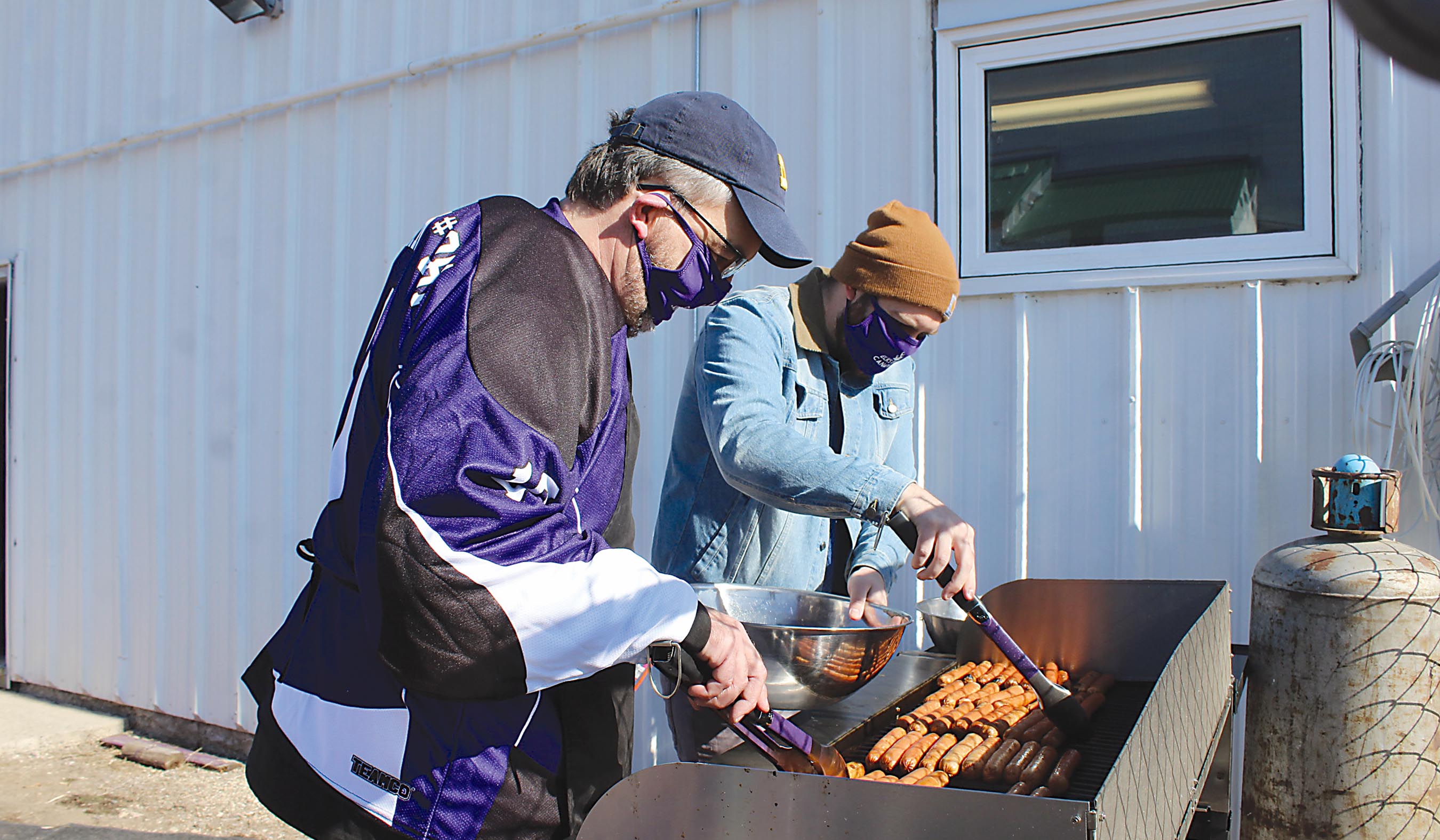 Tweet