---
Jays Care gives $15,000 to Bradley Park
May 3, 2021, 8:08 am
Kevin Weedmark
---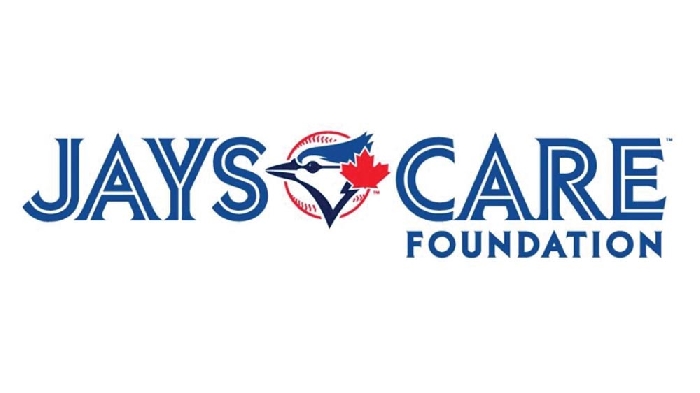 The Jays Care Foundations of the Toronto Blue Jays is contributing $15,000 to improvements at Bradley Park in Moosomin.

The funding from the foundation, which is the charitable arm of the Toronto Blue Jays, will go toward a new development at Bradley Park that will include two youth ball diamonds—Pharmasave Field and Sharpe's Field—and one soccer field—Hogarth's Field.

The funding will help cover the cost of irrigating the area, which will have backstops in two corners and soccer nets on the east and west ends, so it can be used as either a soccer field or two youth ball diamonds.

The area where the fields are being developed is east of Kinsmen Field and west of the Kinette Playground and wheelchair swing.

"We had a project there that we wanted to do because we're short ball diamonds, and Pharmasave and Sharpe's had committed some money to this last year, and we got a start on those diamonds but we never got too far along,; says Moosomin Rec Director Mike Schwean.

"This grant will help a lot by letting us irrigate that area, so it should stay in really good shape."

"It's also going to make our walking tracks look more like they're in place too. A lots of our walking tracks will go right by those diamonds.


"This is making use of space that we really hadn't been making good use of before. It was just parking.
"We're so tight for diamonds, this is like a Godsend for us, plus it gives a second soccer field when they have their functions on too.
"We really wanted to do this project, and it's a big project, but the money the Jays Care Foundation are giving us changes everything because now we can irrigate it and get the grass going right away."
Schwean said he spent a lot of time preparing the grant application for the Jays Care Foundation. The application comes to a total of 150 pages.
"I put about 40 hours into that application," Schwean says. "It was a pretty detailed one. We provided all our organizational details, then I have the actual project details, and a lot of pictures, quotes, and we sent some videos of our park. It's pretty detailed.
"I have never applied to the Blue Jays before, but they were good to work with.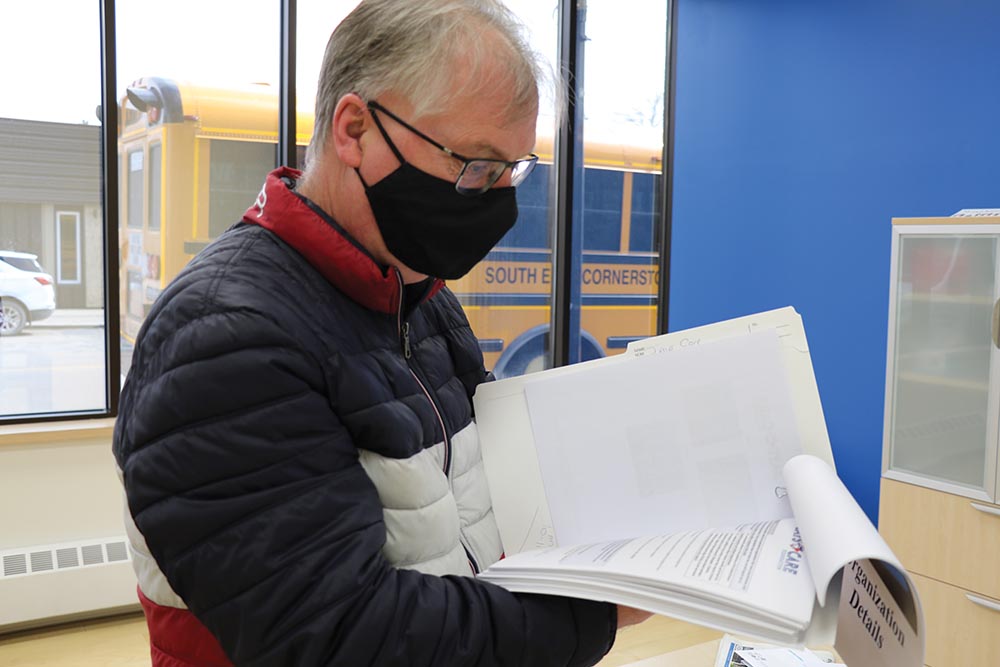 "They look on the merits of the project and they're mainly looking at facilities for kids, that's what they're focused on. This is a diamond for the little kids, so it really fits into their parameters.
"They were good to work with. Pharmasave gave us $5,000 and Sharpe's gave us $5,000 and now the Blue Jays are giving us $15,000. That's a good amount of money to work with for what we want to do.
"We had two backstops, and we have four bleachers to move in there and then we'd like to move the dugouts from one and eight there, and build new ones there, and then just add chain link down the sides.
"It was landscaped, it was sprayed and there's been dirt brought in. In the winter, when it was frozen, they cleared it off and dropped dirt in there so they could get at it quicker this year.
"We'll start probably in the next couple weeks. There's dirt piles laying there. They have to get leveled out and then start right away. We'll finish the work on the Kinsmen Field at the same time, so the Kinsmen Field will have irrigation, so that will give us these two diamonds and three others with irrigation, plus the football fields.
"The bigger diamonds have shale, but we'll leave this one grass, then it's good for soccer as well. For the little guys, grass is almost better because they're sliding."
The diamonds should be ready for the 2022 season.
"People will hopefully start to see what RE/MAX Court is going to look like this year. The irrigation was put in and the seed is really good grass. We're hoping the vines will grow this year—it's going to look great.
"We're going to put up walking track signs, we have 13 different trails around the park. I think people will use it to walk quite a bit. It'll be great. It's great for us. But the biggest project of the summer at Bradley Park will be RE/MAX Court. It's going to be the nicest concession in Saskatchewan."
Tweet