---
McNaughton receives $10,000 grant in support of breakfast program at school
June 7, 2022, 3:57 pm
Sierra D'Souza Butts, Local Journalism Initiative Reporter
---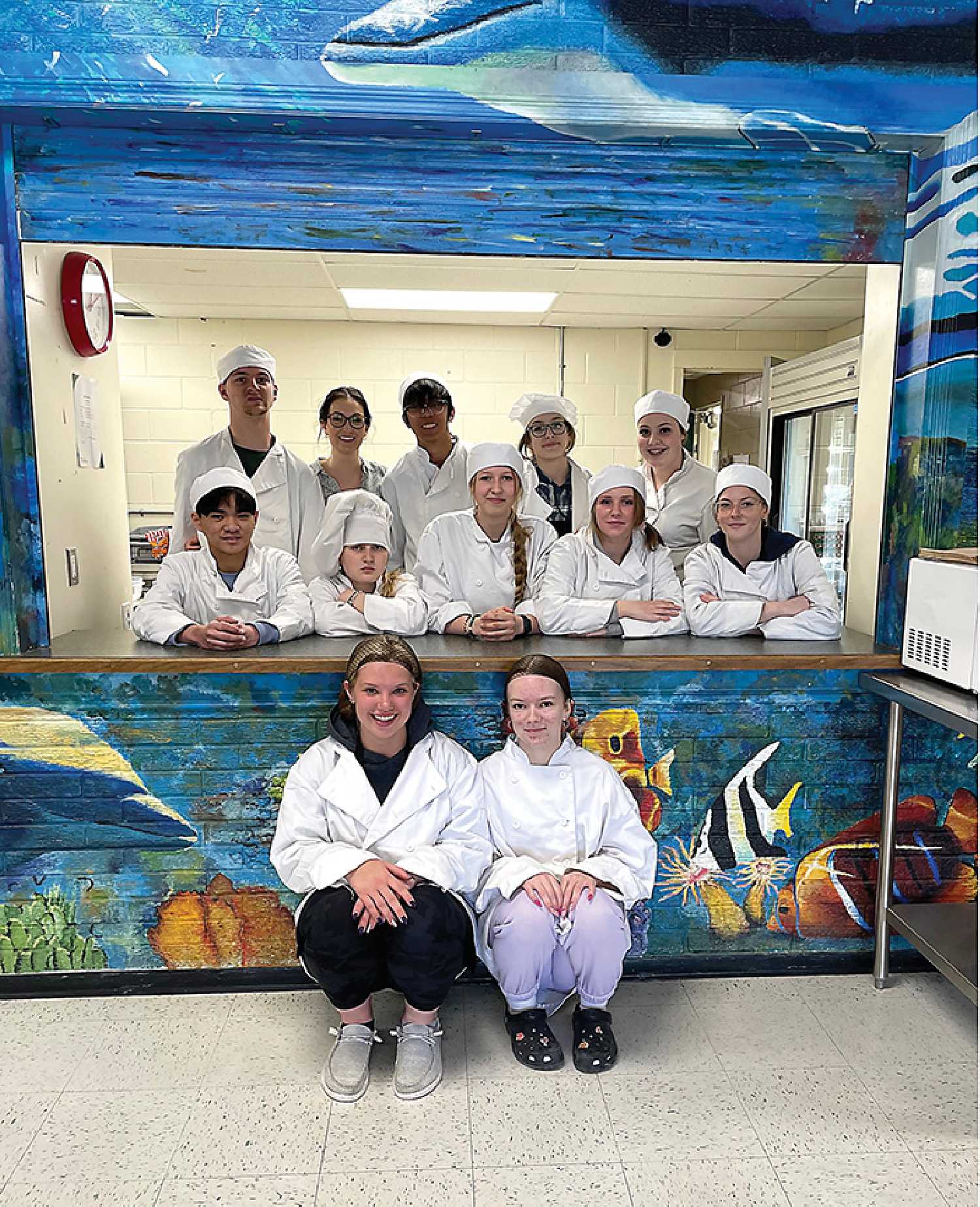 McNaughton High School in Moosomin is one of 10 schools across the province that received a $10,000 grant in support for their nutrition program in this year's Mosaic School Nutrition Challenge.

Home economics teacher Laura Teale at McNaughton High School, applied for the grant hoping it would help sustain their breakfast program at the school.

"We wanted to improve our program. We originally got a grant from the food bank in town to implement a breakfast program at the school," Teale said.

"We were noticing a need in the community for food, a few kids mentioned they were hungry in the morning at school. We used to provide toast in the morning, and after Covid, we sort of got away from doing that because students were not able to go and handle their own products.

"After talking with the food bank, they offered to fund a breakfast program for us, where they give us a monetary amount per month. We were using that to make our breakfast program work in the morning, but we were finding that we didn't have enough space or equipment, to sustain the program.

"We were finding quite a few kids who were actually taking advantage of the program, and how it promotes student engagement, students to get to school on time and helped create a sense of community. We were hearing those good things so we wanted to increase the number of breakfast we have available for kids, we saw this Mosaic challenge and thought we should apply."

The Mosaic grant supports winning projects that have goals for implementing or expanding nutrition programs, enhancing kitchen and garden facilities, increasing educational opportunities for students and families and supporting reconciliation and cultural projects.

Teale said the students who are a part of the school's Commercial Cooking Program are the ones who prepare the breakfasts for the morning.

"In period three we have students from grade 10, 11 or 12 taking the course so they can get a 10, 20 or 30 level credit. They can take the class up to three times, we have something different each year depending on what their ability level is, they are the ones who cook and prepare the breakfast meals."

Currently the students work in the school's home economics room, and the grant will help expand the space needed to improve their breakfast program, said Teale.

"We're hoping to build a breakfast station outside of our concession. Our home economics room is not connected to our concession, we cart our food down the hallway right now to give it to the kids," she said.

"We're hoping to make a counter top and small fridge available for kids just outside the concession area and set it up every morning. It would almost be like a hotel complementary breakfast for the students.

"We were pretty excited to be selected for the grant, we went in with minimal hope that we would even get the grant, we had our fingers crossed but we were quite surprised I supposed," she said.

"I've mentioned to my students in commercial cooking that we did get the grant, we talked about it a little bit, but I would like to spend some time this summer doing some planning and hopefully we can have it up and running in the fall. I think we could have to contract out for the counter top and that sort of thing."



Breakfast program helps students well-being
Teale was asked how she thinks the Commercial Cooking Program benefits students in the community.
"Well, we know that nutrition is definitely linked to educational outcomes, and we knew that kids who come to school hungry in the morning don't do their best at school," she said.
"We knew having breakfast available would definitely help that out, one of our goals was to also make sure there was an equitable environment so that anyone who needs breakfast, can take it.
"It's not targeted at a certain socio-economic group, anyone who is hungry can come and get what they need, and we didn't want to stigmatize anyone through the program at all. That was one of our goals for sure, to create a welcoming environment in the morning for kids as well, and encourage them to make sure they're at school on time."
She said the staff noticed a lot of students were taking advantage of the program.
"We have seen a lot of students, especially during this semester we noticed an increase of students in the mornings taking part in the breakfast," Teale said.
"We're very thankful to win the grant, we're hoping to work with our local food bank as well next year.
"The grant is going to help us fund the equipment, tools and things necessary to be able to implement the program, and then we're hoping the food bank will be able to fund the food aspect of it."
Tweet