---
MPs want to see more transparency from leadership on Canada's vaccine situation
February 23, 2021, 10:10 am
Rob Paul, Local Journalism Initiative Reporter
---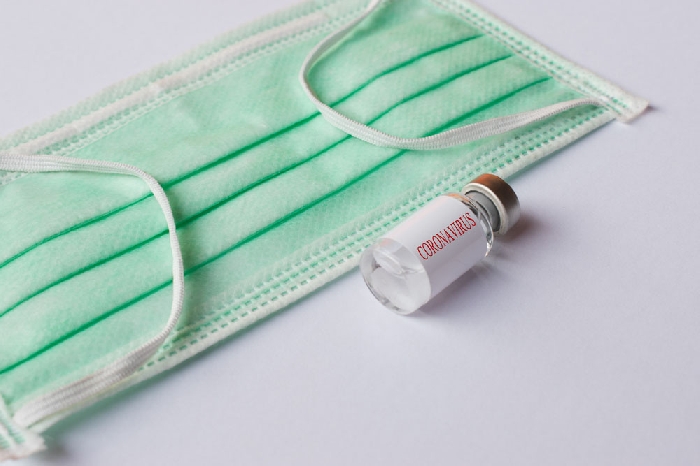 For nearly a year Canadians have been struggling through the Covid-19 pandemic. There's been lockdowns, businesses forced to close, remote learning, canceled events, and many other changes.

The arrival of the vaccine to Canada brought hope that in 2021 things would soon return to the way they were before the pandemic. In December, 2020 Health Canada approved the use of the Pfizer and Moderna vaccines in Canada.

Despite the federal government saying the country will receive 80 million doses of the vaccine by the end of 2021, there's been a lack of transparency in the vaccination plan and the rollout has been slower than expected.



Dr. Robert Kitchen
With reductions in vaccine doses coming to Canada, Souris-Moose Mountain MP Dr. Robert Kitchen is concerned for provinces as they try to plan how to administer the vaccine to their residents without having a firm idea on numbers.
"It's very perplexing with what's going on right now," said Kitchen. "There's a lot of confusion out there. We have a government that was promoting that we'd get all these vaccines at a certain time and ultimately over the last couple of weeks we've seen some big restrictions. There have been two vaccines that have been approved—Pfizer and Moderna—and last week we expected to receive about 70,000 doses of that vaccine. According to the information that we were provided, we were supposed to get 335,000 doses that week in February—these reductions are going to be challenging. Then we recently received news that Moderna was going to be significantly reducing their provision of the vaccine, so again, we have a lot of reductions in the doses we were expecting and therefore because they come to the country, they're now being distributed province to province and that means we in Saskatchewan are getting it in smaller amounts. That makes it a bigger challenge for our provincial bodies to get the doses to the people of Saskatchewan."
The CanSino deal with China falling through put Canada in a hole early in the process says Kitchen and since then there's been no clear guidance from the government on what to expect.
"We've basically been caught behind the eight-ball from day one and we're playing catchup," he said. "We have a prime minister who gambled on CanSino and basically Dalhousie University working with China and the CanSino organization. He made commitments back in May saying, 'yes, they're coming,' and two days afterwards—without telling Canadians—it was basically shut down, he was playing catchup after that. He didn't start on trying to purchase other vaccines from other companies until the end of July and into August, which put us behind the eight-ball in trying to catch up in creating contracts with these organizations—Pfizer and Moderna. He made promises throughout the fall that we would have 10 doses per Canadian, but the bottom line is if you don't have one then it doesn't matter what you say because we've got to have them and we don't have them. As Canadians are seeing, they've been let down on this."
Without communicating to the provinces what the situation is with vaccine deliveries or when to expect them, provincial governments are left in the dark and stuck waiting, explains Kitchen.
"They keep talking about how transparent they are and yet they won't release any information," he said. "You have countries around the world that have purchased vaccines from Pfizer, Moderna, AstraZeneca, etc. and they have shown and published to their public what those contracts were about, when they would be getting them, what the weekly amounts would be, etc. and yet we have a government that won't release any of those contracts or any of the information—they won't even tell the premier (Scott Moe) what those numbers here in Saskatchewan would be. How's a province to make decisions when they're not even getting proper information?"
Prime Minister Justin Trudeau recently announced plans to begin manufacturing vaccines in Canada by the summer, but Kitchen wonders why more of an effort wasn't put in sooner to produce vaccines domestically.
"The problem with announcing that they'll be manufacturing in Canada is that he makes an announcement to make it sound like we'll have that domestic production by the end of August then surprise, surprise all of a sudden he's corrected by his ministers who truly indicate we'll be lucky if we get them by the end of the year—probably not until January. He put money into a company that's getting him a building built and they still haven't got that building built and they'll be lucky if they have that done by July—it's going to take months for them to fit it with the proper equipment and have that properly tested and regulated.
"It's a shame because we had Canadian companies that were putting forward to actually make them, for example, in Calgary you had the Providence Group that actually put in a bid and were asking for $35 million from the federal government to help them along and yet they turned their back and didn't respond to this company. There was another company in Montreal and it was the same type of thing, again they turned their back. At the University of Saskatchewan they're doing great work right here in the province—the limited amount of money to help them move forward so we can have domestic production and that's what other countries have done. They stepped forward and they ordered the vaccines, but also stepped up to create their own domestic production—the U.K.'s a prime example because they stepped forward to make sure they're producing it themselves.
"Now we're dependent on another country to provide us with vaccines and that needs to be corrected. Ultimately what we need is for this government to be prepared and to tell Canadians exactly when they know what they can count on so they can make plans because we need to get this economy going. We need this economy going, we need people here back to work, we need jobs coming back. We saw in the month of January, 213,000 Canadians lost their jobs. This is challenging, but we need to make certain we get the economy back moving."

Cathay Wagantall
The choice by the federal government to work with China to acquire vaccine and not focus on producing in Canada was what put the country behind from the start according to Cathay Wagantall, MP for Yorkton-Melville.
"The truth of the matter is, the Trudeau government has really messed up on this right from the very beginning," said Wagantall, "so we're finding ourselves in a more difficult position worldwide all the time. There was poor planning at the beginning and not getting on it right away by choosing to go with China, then of course that fell apart. I think the hardest part right now is just the confusion and the misinformation for Canadians. One thing will be said and then other people will correct it later in the day, but they don't get the same exposure as Trudeau so that leads to confusion. This leads to a higher level of apprehension among Canadians, especially from those who desperately need and want the vaccine.
"I'm very upset that they ignored the Canadian connection and opportunities we had that were there willing and ready and are still carrying on despite the fact that they have not received the kind of support that they should have from the government from the get-go. There's that and the opportunity to contract it out and have the people who are doing this internationally come to Canada and produce it here. Although, it sounds like they did make that attempt and didn't get any buy-in. I don't know if it's partly the lack of good planning on their part, but we also don't seem to have the same level of respect internationally anymore—we're now 35th on the list for doses per capita and we're not making a lot of headway. They still make the same promises, but I'm not confident there's any way they're going to meet those targets."
Wagantall thinks the federal government is setting up poor situations for provincial governments as they try to prepare to administer the vaccine without knowing when they'll get them nor how many doses to expect. She says this also trickles down and affects businesses that are trying to plan for the future.
"The provinces are in a very difficult spot because they're the ones responsible for administering it and they were ready and set," she said. "Now, if all of a sudden there's a huge download, the provinces will have to deal with the fallout of not being able to administer it effectively—the second doses for many people are slipping by the wayside already. They're way behind, there's no question, and I'm really concerned that the messaging continues to be the same that until the majority of Canadians are vaccinated we must continue to lockdown.
"They have not been transparent, especially with the contracts. If they have these contracts, then calm Canadians' nerves and share that information so they have a level of understanding of what's going on. There are 200,000 businesses at risk at this moment which is millions of jobs and families and I said in the House, 'all of this money that you're printing and handing out, even that isn't enough to keep a business going after a certain amount of time,' businesses can't just stay on oxygen, at some point they have to breathe on their own."
Seeing the impact poor planning has had on Canada's vaccine situation, Wagantall hopes this is something the federal government will learn from going forward.
"Looking forward, this is something we can never take chances on again," she said. "We need to be able to be self-sufficient in these circumstances and I think we have the potential to be far more self-sufficient. We have Canadian businesses working on it, but of course they're behind now because of the lack of investment. Regardless, this is not a quick fix and there are no quick fixes."

Larry Maguire
Larry Maguire, MP for Brandon-Souris, who sits on the health committee says the federal government needs to be more communicative in the current vaccine situation.
"This lack of vaccine is pretty much unnecessary, but we have situation where the government is not releasing the information around the contracts they've signed with the other countries to be able to have vaccines in Canada," Maguire said. "They may have manufacturing capacity here, but they haven't got contracts to even produce them in Canada. There's a number of shortfalls and cracks in the information since last March—putting all their eggs in one basket with the CanSino contract that they had with China at the time. They relied on it even though they knew very early that this was happening and they made no efforts until July to start making contracts with people to have vaccines available in Canada."
Maguire doesn't understand why the federal government isn't more willing to publicly share its vaccine contracts and worries over the decision to receive quarterly deliveries.
"It's a big issue, the government has not been transparent with this at all in relation to other countries that have more open postings of their contracts," he said. "The big problem we have in Canada right now is that even with the contracts that are signed is that from the committee meetings we've held in health, it appears as if the contracts were signed for quarterly deliveries—most countries in the world signed for monthly deliveries and the United States is weekly—it's very hard for provinces to plan. The prime minister is careful to say that we've got the most doses ordered of anywhere, but there's been nothing that they can deliver.
"The United States is doing a million vaccines a day while we're doing 5,000—they're 10 times bigger in population, but that would make it 100,000 in Canada if we were even on a parallel basis and that leaves us far behiåºnd. It's a great error in judgement as far as we're concerned with them not being more forthright with the contracts they have. In committee they can't answer the question as to why they have contracts that were signed for quarterly delivery. Pfizer and Moderna could still meet their contracts if all the doses were delivered on March 31 for the first quarter and the prime minister has indicated that they will have six million—four million Pfizer and two million Moderna—doses available by April 1, but if they all show up on the last day or so, the companies still meet their contracts and there's been no indication that there are penalty clauses in these contracts.
"We just wonder what kind of contracts Canada signed and they're not being public with that. It's becoming even more of a problem now that the U.K. is making decisions to hold back vaccines to make sure they're vaccinated in their own country first."
It all comes back to the insufficient communication from the federal government and it's been that way from the beginning according to Maguire. He wants to see Canada's vaccine contracts made public like so many other countries have done.
"It's very hard because it's all in the hands of the federal government," he said. "They won't let the provinces purchase these on their own so they're in complete control of our rapid tests and vaccines and we just don't know what the delivery basis is, other than quarterly. We feel that's an error of judgement and the federal government should be held responsible for it. Even in our committee, the prime minister said anybody in Canada that wants to be vaccinated will be by September then in our meeting the other day, 'September 30' was added to that—that's another month delay for those who want the vaccine.
"That's an indication that they may know they're not getting the deliveries as fast as they would have suspected even a month ago. We just don't know what the plan is, and there's a strain on Canadians' mental health and if we just had a plan as to when we could get deliveries, people would know more about how they can reopen their businesses and see their families again.
"Those are pretty big concerns we have in regards to the reopening of everything and we have to do that very cautiously. We're hoping the government is successful in getting the vaccine, but the track record they've got shows that it's a great concern for us in opposition. We want to know what these contracts are and they won't divulge into them publicly like other countries are doing."
Tweet