---
Damien Sanderson found dead at James Smith Cree Nation
Police still seeking Myles Sanderson
September 5, 2022, 4:02 pm

---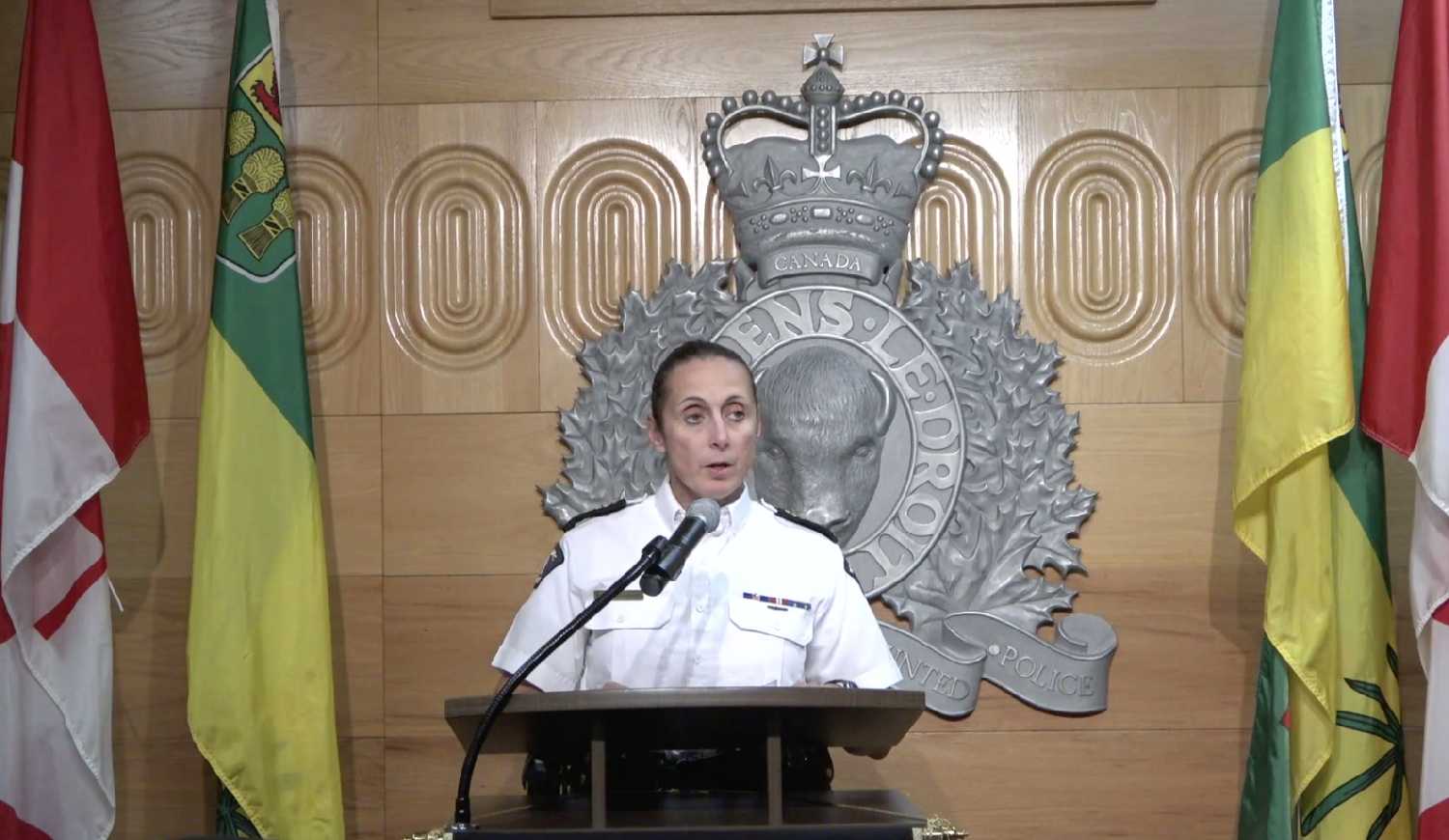 Damien Sanderson has been found dead at James Smith Cree Nation.

Police were looking for Damien Sanderson and Myles Sanderson after 10 people were killed and 19 were injured in a stabbing spree Sunday.

The finding of Damien Sanderson's body brings the death toll to 11, the worst mass murder in Saskatchewan history.

Myles Sanderson is being sought by police and is facing first degree murder charges. He is believed to be injured.

Myles has an extensive criminal record, including crimes against property and against people.

Police say the last sighting of Myles they believe is accurate was at 11:45 am Sunday in Regina.

Regina City Police and RCMP are using every tool to try to find Myles Sanderson, from aerial surveilance to electronic means.

Following is the complete statement by Saskatchewan RCMP Commander Rhonda Blackmore regarding the discovery of the body:

"After 11:30 a.m., a deceased male was located on the James Smith Cree Nation. At 1:17 pm., it was confirmed by Saskatchewan RCMP Forensic Investigation Section the deceased is wanted Damien Sanderson.

"His body was located outdoors, in a heavily grassed area in proximity to a house being investigated. We can confirm he has visible injuries, not believed to be self-inflicted at this point. The exact cause of death will be determined in conjunction with the Saskatchewan Coronerís Office with a date and time to be determined.

"Myles Sanderson, Damienís brother, may have sustained injuries, this has not been confirmed. We want the public to know this because there is a possibility he may seek medical attention.

"Even if he is injured, it does not mean he is not still dangerous. Myles has a lengthy criminal record involving both persons and property crimes.

"Myles is facing three counts of first-degree murder and is wanted. We considered him armed and dangerous, do not approach him. If you know of his whereabouts, immediately call 911.

"Our thoughts continue to go out to the families of the victims.

This brings the count of this tragedy to 11 deceased (including Damien Sanderson), 19 injured (including Myles Sanderson) and 13 crimes scenes."

Anyone who has any information on the location of Myles Sanderson is asked to share it with police.

Tweet