---
Local RCMP impacted by manhunt
September 12, 2022, 7:51 am
Kevin Weedmark
---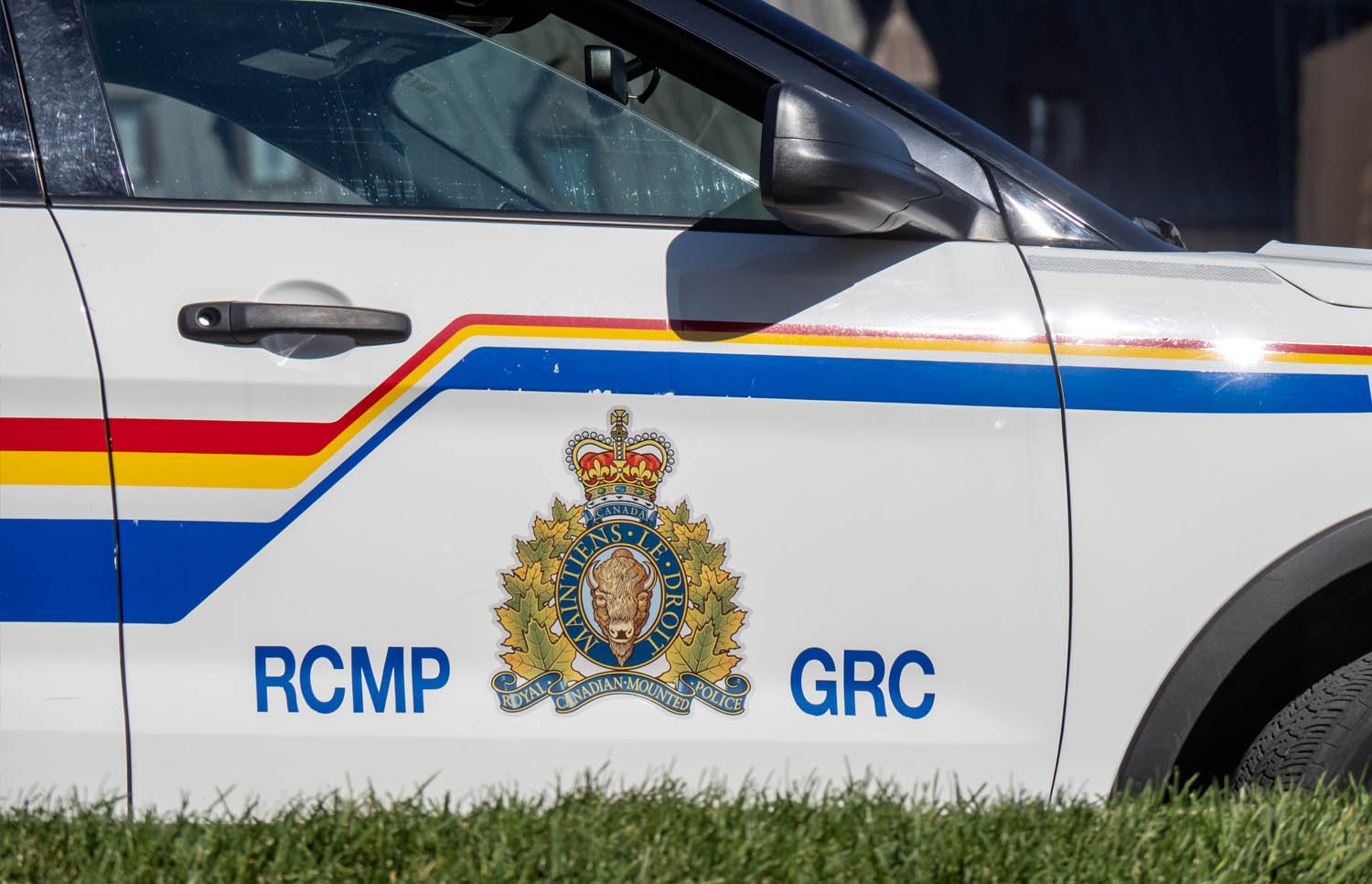 As a massive manhunt unfolded across Saskatchewan last week, in the wake of the worst mass murder in Saskatchewan's history, which left 11 people dead and 18 injured Sunday, Sept. 4, local RCMP detachments were taking calls with tips and doing their part to help.

The manhunt ended with both original suspects dead—Damien Sanderson was found dead on James Smith Cree Nation, and Myles Sanderson went into medical distress shortly after being arrested Wednesday.

During the manhunt, Sgt Scott Fefchak of the Westman RCMP at one point issued a notice that the World-Spectator published, asking the public to follow legitimate news sources and RCMP sources and not believe everything they were seeing on social media.

"The official RCMP media releases are your best source of information in addition to media coverage.

"At times like this, police receive multiple calls from many people in different parts of Canada reporting potential sightings of the suspects.

"These reports are all investigated, followed up on, and documented in our database so every police officer involved has access to that information. Seeing or hearing about a police officer following up on information provided from a member of the public is not in and of itself evidence the suspects are in our area.

"A report of a possible sighting is no reason to panic. Sometimes people are mistaken with what they see and sometimes we receive inaccurate information.


"I don't think anyone would understand even if they gave an explanation because when I think of what mindset I'd have to be in to go around stabbing one person, let alone 10, and 18 others being injured, I can't even imagine where I'd have to be mentally for that to happen. I don't think that even if they were alive, we would have any answers that any of us could digest anyway."
"If you see people who you believe are the suspects or their vehicle, please report it to police, take a picture if safe to do so, and be available to speak to an officer who will be calling you to follow up and determine the veracity of the sighting.
"Westman Detachment is asking the public to remain vigilant, calm, and to be certain of information before you share it. Our primary goal is public safety, and to have a successful conclusion to this tragic event with no further victims. We are working with Saskatchewan RCMP and multiple specialized units to achieve exactly that."
Fefchak said there were some calls to the Westman RCMP detachment as well as neighboring detachments from people thinking they had seen the suspects or their vehicle
"There were relatively few here, but there were three that we had to follow up on," Fefchak said. "Every time we get a complaint even related to that we have to take it seriously and assume that it is an actual sighting until we can prove that it's not.
"The problem we have sometimes is that you'll have members out in Alberta, following up on information, in this case about a black Nissan Rogue and you have members in Westman detachment and Manitoba following up on a black Nissan Rogue at the same time.
"The problem is that people think they see stuff, or they think that more is better. More is not always better. Accurate is better. Accurate, credible and substantial.
"A lot of times we get people phoning about complete nonsense but we still have to take it seriously and every time we get one of these files that's 20 minutes investment of our time minimum. So we've probably been our own worst enemy sometimes saying that if you see anything or hear anything—phone it in!
"Well, if you're hearing from someone, who heard from someone, who heard from someone's uncle's sparring partner at karate class—we need to firm down where this information is coming from and who the source is rather than just calling about everything and everyone. It creates a lot more work, it's not efficient, and ultimately it hampers our abilities to pro-actively get at things."
He said social media can be a help and a hindrance.
"Social media, if used appropriately, is very beneficial. If you're following a trusted source, if you're following the World-Spectator, you know what you're reading is accurate. The problem with social media is you need everybody on the same page trying to achieve a goal—not trying to get likes and not trying to get attention.
"A lot of the stuff on social media is complete nonsense. There was even a social media post that they arrested the guy in Lethbridge. Well it wasn't him. It was some other guy completely and this guy online was saying that they had got him. He was so sure of himself and that's just not helpful to anybody because then people think 'oh that's good' and then when they realize it's not him they're in panic mode again. 'Oh he's still out there, now what?' Well nothing has really changed other than you thought he was there and you were relieved and now you can't be relieved. It just causes a lot of issues."
Fefchak says police are on full alert when there is a major issue unfolding like the manhunt last week.
"When an alert like that comes out, members are all mindful of it, that's always in the back of your mind, you're always keeping an eye out, but at the same time, other calls for service keep coming in.
"We're still getting calls to go out to Melita and we're getting calls to go up to McAuley and calls to go to Sioux Valley and everywhere between.
"Those things don't stop happening just because there is a fugitive out there who is killing a bunch of people in Saskatchewan. The other calls for service keep coming in. We don't stop doing everything else and focus just on that as if there's nothing else to really focus on.
"And if we get a report that says hey there's that black Nissan, we have to go check it out and that's going to be a priority. Unless there's a for sure threat to someone else's life, we're going to treat that as a priority because the whole country is looking for this guy."
Fefchak said RCMP officers from all over were helping with the manhunt.
"There were members from Manitoba helping out in Saskatchewan. They dropped everything, packed up, and away they went to give a hand. I know there were members at the football game on Sunday that got called away. Some of them were a little upset—five minutes into the game and they had to leave, but that's just the nature of the beast."
What is Fefchak's mindset when something like this happens?
"I'm always hoping that there are no more victims," he says. "I'm also always hoping, 'boy, I hope he comes here so that we can get him,' I hope that.
"Ultimately it doesn't jack me up—I've been a cop for over 20 years now—so it doesn't jack me up the way it used to, but at the same time you want to be part of the solution in getting this guy in custody. You want this guy to be stopped.
"When you've got 10 people dead and 18 injured from one person or two people? You want those guys out of the equation and you want them out of the equation for a very, very long time.
"That part is out of our control. Judges and the parole board make those decisions, not us, about whether people should be on the street or not."
Myles Sanderson, who killed 11 people and injured 18 more, had been released on statutory release as he had completed two-thirds of his sentence, despite having had 59 convictions as an adult. Fefchak says that says something.
"I think it's safe to say that if he was still in custody there would still be people alive. I think that's a fair statement. I wish that I was more surprised by the circumstances than I am. I wish I was more surprised because this happens a lot. There are people that are released all the time and I look at it and think geez, I don't know why they're releasing him, but those aren't my decisions to make. Ultimately I think that police are held accountable when they fall short in maintaining public safety and I think that there are other agencies that could be held just as accountable that aren't."
Saskatchewan RCMP say that with both suspects dead they may never know the motivation behind the killings. They say after more than 120 interviews with witnesses there doesn't appear to be any clear motivation that they can discern. Fefchak says it doesn't bother him that no motivation may ever be known.
"No, I look at it a little more philosophically," he said. "Both of the people that did this are dead. Unfortunately there are 10 other people that did nothing wrong that are dead. I don't think that a normal person—I don't know how to define normal, but a regular, day-to-day person—would probably even begin to comprehend the mindset of what was going through those two guys' heads when they went out on this rampage.
"I don't think anyone would understand even if they gave an explanation because when I think of what mindset I'd have to be in to go around stabbing one person, let alone 10, and 18 others being injured, I can't even imagine where I'd have to be mentally for that to happen.
"So I don't think that even if they were alive, we would have any answers that any of us could digest anyway."
Tweet