---
Backpacks for Chilliwack has a personal connection to helping people on the street
February 6, 2023, 4:41 pm
Sierra D'Souza Butts
---

A mother of five from the Moosomin area in Saskatchewan, spends every year putting together backpacks full of supplies to give to people who live on the streets in Chilliwack B.C., one of whom is her son.

"Backpacks for Chilliwack is an Evangelical mission of handing out backpacks of necessity items for those who have found themselves in the lifestyle on the streets," said Khristina Lawless.

"Most of them are addicted and with that comes homelessness, and really, the addiction is just a manifestation of symptoms. There's a deeper route, most of them have suffered enormous traumas in their life which has then led them into self-soothing use of substance. This initially numbs them of their pain, but eventually the addiction takes over and it's no longer numbing the pain of the trauma they endured.

"Now they have the trauma, the pain they were trying to kill, and now they're addicted, then homeless. Some people in addiction are functioning addicts, and some have found themselves homeless, and my son is one of them."

Lawless explained how her son, Trystan, ended up living in Chilliwack.

"His journey started out here. We are originally from a small town. We are cattle ranchers and he suffered enormous traumas within his life, within the educational system," she said.

"He tried to find a skill to cope with his trauma, but because of his cognitive disability from high functioning ASD, he lacked the ability to cope, and ended up dabbling with drugs. That's where it started, and eventually it led him to homelessness in Regina.

"There's gaps in the system where you can't get them into detox. There's gaps where there's no space for them in rehab or you're needed to pay out of pocket. There's so many tremendous gaps within these systems.

"So, he found himself homeless in Regina, agreed to go to a rehab facility. We looked into Teen Challenge and ended up sending him to Chilliwack for the program. He was in the program for about three weeks, then they ended up removing him which resulted in him being homeless on the streets."

With the hope of helping her son turn to recovery, Lawless has repeatedly visited the streets in Chilliwack for the last four summers.

"This (intiaitive) all started because of my son," she said.

"In January 2019 is when I first went to visit him. My eyes were opened to the extreme pandemic of homelessness and addiction that was there.

"A few months later is when I got the idea for Backpacks for Chilliwack. Then, in August 2019, I made my first trip out there with a load of backpacks in my SUV."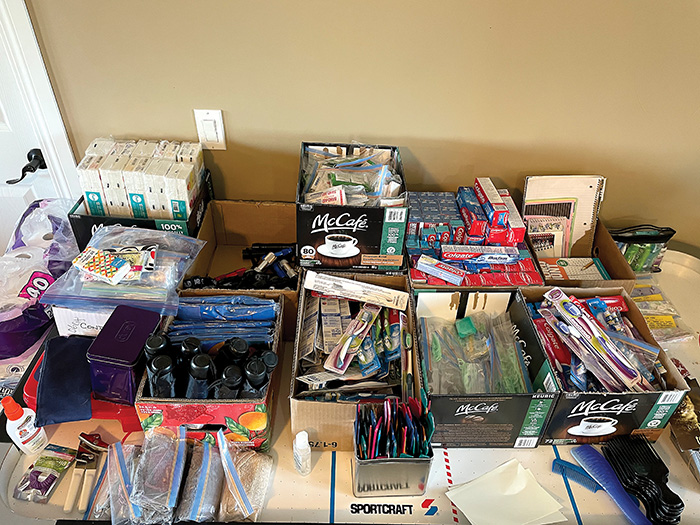 Lawless's faith in God is what pushes her to keep on fighting for her son, and continuously showing up for the people in Chilliwack.
"The idea came from God, I was called to do this," she said. "It's not just for my son, it's for many. There are many sons and daughters out there, it's a pandemic. How can I give up on my child? There's no way.
"A lot of them feel unloved. I've seen how society treats them, they treat them like trash and they're not trash. They are somebody's child. They have value, and that's part of what I do, is to go and just speak, to meet them where they're at to speak life and love, and value that their life has into them because a lot of them don't have families, or they have families, but their families have given up on them.
"Meeting people in the middle of where or what they're in is important with no judgment or condemnation, just compassion, hope, faith and love."
It was heartbreaking to see how people living on the streets are treated, said Lawless.
"People are rude to each other at the best of times, but when they encounter people who are homeless, it's a whole other level of rudeness," said Lawless.
"It's because of that stigma and perception of them deserving to be out there, that it's their fault they are out there. They don't want to be using, you ask them and they don't want to, but they don't know how to get out. And, when services aren't available to help them get out, it makes it harder."
Lawless usually goes to Chilliwack every summer, but something in her gut told her to make a trip during this past winter.
"I just felt called to go. I was having a really hard Christmas, some holidays are easier than others. Anyone that has a loved one who isn't with them, whether they've been taken away by circumstances outside of our control that can be death, kidnapping, that could be trafficking, that could be addiction, holidays tend to a little bit harder, and some holidays are just easier than others," she said.
"It just happened to be when I was booking the flight, his birthday fell in between. I didn't get my son for Christmas, but I did get to be with him on his birthday. We did spend it together, it wasn't how I liked, but such is life and I take what I can get."

Communities and schools need to help out more, says Lawless
Lawless said she thinks if youth and students were taught more about drug prevention, then it would help stop a lot of people from becoming addicts.
"There's a major gap within the education system, we're not educating our children on prevention for drug addiction and sex trafficking as well, just because I see such an overlap in those," she said.
"If we could prevent it we can save money in the long-run. Prevention is key, education is power, and we're not educating our kids.
"How are they supposed to know that one hit of meth can get you hooked? How are they supposed to know that fentanyl is deadly, that the size of a grain of salt can kill you.
"To me, it's very serious because I don't want people to have to experience the end I'm on. The children are our future, we're doing them and their families such a disservice by not educating them."
There's a lot of misconceptions about people who are struggling with addiction, said Lawless.
"People think that they want to be out there, that it's their choice, I would say, is one of the biggest lies or misconception because if you talk to any of them who are out there, they don't want to be out there.
"They want help, they want off. No says I'd like to be a drug addict when I grow up."

How can people help?
Throughout the year, Lawless purchases supplies and necessities in preparation for returning to Chilliwack in the summer.
"I've put money aside for this. I buy all of the backpacks, I buy all of the body washes when they come on sale," she said.
"I want them to use the stuff and for them to know that someone put a lot of thought, time, love and care into making each backpack."
Currently, Lawless has funded almost everything on her own for Backpacks for Chilliwack. She has been trying to work towards becoming a recognized non-profit charitable organization, but has had no luck.
"I've been in the process of trying to become a non-profit organization so I can provide tax receipts for people because sometimes people want that option if they're donating," she said.
"I can't apply for any donations from large companies or corporations without one, they simply refuse. I'm looking for a lawyer or firm that would be willing to complete the legal part of that process, probono. I felt like the money I would spend on a lawyer was better put towards backpacks."
People who are interested in donating can reach out to Lawless through her Facebook page— Backpacks 4 Chilliwack. She has also set up a Conexus bank account to accept monetary donations if people wish to donate anonymously.
Although visiting her son in Chilliwack has been challenging, Lawless refuses to give up on helping him and others who are living a similar lifestyle to his own.
"A lot of people may think it's this loving welcome when I do see my son, it's not. He doesn't want me there," she said tearfully.
"It's extremely hard, there's a lot of tears that are shed. I wouldn't have chosen this journey for myself, for my family, but this is the journey that we're on and so, we're not going to waste the opportunity that is there.
"I get to see my son, I get to be in his presence and that has to be enough to sustain me until the next trip, because I always go with the expectancy that, this could be the trip that my son gets freedom, and that he gets delivered from this addiction. That this, might be the trip.
"You know, it hasn't been that trip yet. It's difficult sometimes coming back and processing everything that happened, to realize that wasn't the trip. That maybe, next time.
"That's hope, love in action. Love is an action word, love endures all, love conquers all, love never fails, love always wins."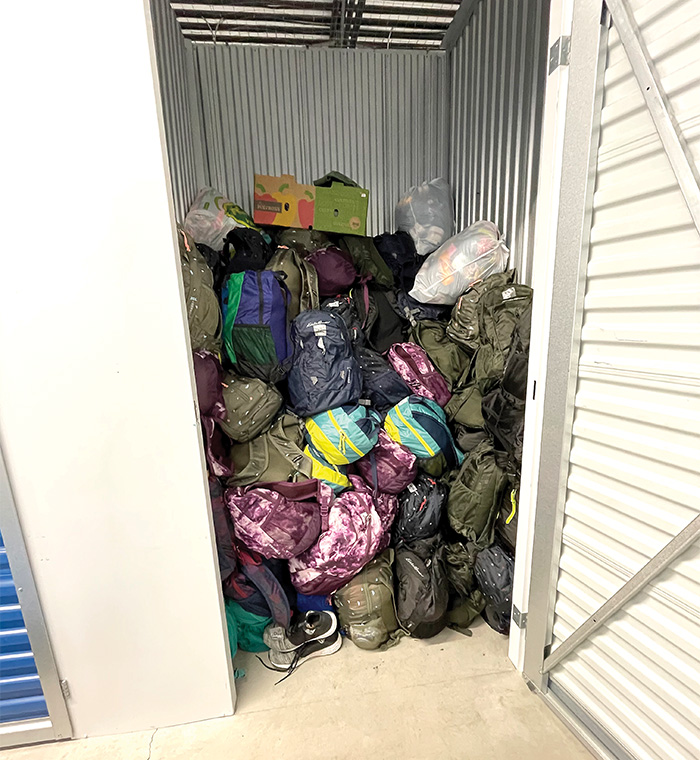 Tweet