---
Rocanville's Grade 10s plan for Terry Fox Walk
September 11, 2023, 3:59 pm
Sierra D'Souza Butts, Local Journalism Initiative Reporter
---

On Friday, Sept. 15 Rocanville School is organizing a Terry Fox Walk for students at 11:15 a.m.

Before the walk, there will be an assembly organized by the school's Wellness Grade 10 Class.

Last year, students raised almost $1,100 from the day in support of the Terry Fox Foundation.

"The Wellness Grade 10 Class in Rocanville is going to being hosting the school community event," said Monique Campbell, a teacher at Rocanville School.

"Borderland Co-op has donated hamburgers and buns and juice boxes to be purchased for $5. That money is going to be going to the Terry Fox Foundation.

"At the assembly, there will be some videos, some stories and prizes.

"The walk ends up being a 1.3 km walk/run with each class and their teaching leading it."

Campbell spoke about why students from Grade 10 are responsible for organizing the event, and what the meaning behind their wellness class is about.

"Some of the outcomes from the Wellness Grade 10 class includes volunteer service hours, being a leader in your community, and organizing community events," she said.

"For this event each person will have a role, even if it's just barbecuing burgers. There will be lots of other jobs too, we have to set up the course, get ready for the assembly.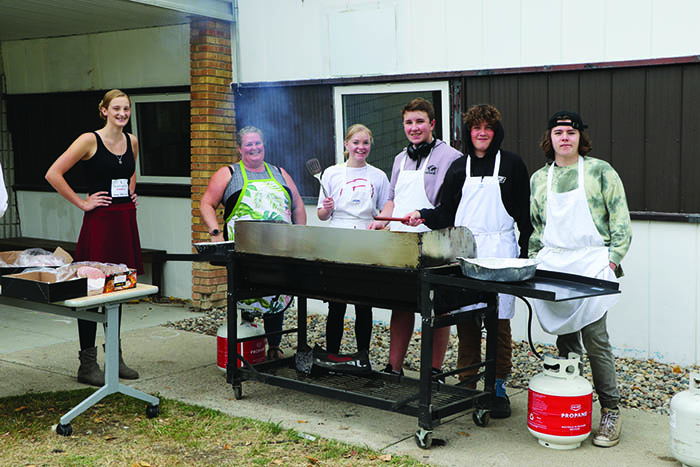 "Students run the entire thing, the teachers just supervise it. This event meets at least three outcomes of the Wellness Class, it fits really well into the wellness curriculum.
"It's really good to see the Grade 10s have to be leaders in the school and have to take on that event, and be totally responsible for it."
Students and teachers of Rocanville were proud of how much money they raised from last year's walk.
"We raised just short of $1,100 for the Terry Fox Foundation. It felt good," Campbell said.
Having the community in Rocanville support and participate in the Terry Fox Walk is important, said Campbell.
"I think Terry Fox is a Canadian icon, he's a hero. He united a country in doing something he was passionate about doing," she said.
"I was in high school when he was running so I got to watch him on TV. That image always stayed with me, and I always felt really strongly about it because I'm an active runner myself.
"Knowing the difficulties and challenges of being a runner, for Terry Fox to take on that challenge with having cancer and his amputated leg makes it even more heroic."
She spoke about what she hopes the students of Rocanville School take away from the day.
"We did it last year, I thought the students took in the event in a really positive way," said Campbell.
"I feel this year is going to be a spin off of that, and that it's going to be the same."

Tweet