---
Local hockey players doing well from college to SJHL to MJHL to WHL
October 25, 2023, 9:43 am
Joey Light
---

Local players from Moosomin and surrounding towns are making an impression, from college hockey to the SJHL and MJHL to the WHL.

Following are a few local players who are making an impression on the ice this season:

Naton Miller, Redvers, Virden Oil Caps, MJHL
Naton Miller of Redvers is a forward with the Virden Oil Caps of the MJHL. He is starting the season off strong, with five goals and three assists in his first nine regular season games this season.

Miller says he has had a good experience staying with billet families.

"I have been very fortunate with my billet families, they were really welcoming and made the transition very easy," he says. "I am also very fortunate to be billeting so close to home so whenever we have a day off I have the opportunity to go home if I want. An aspect I like about billeting is building new relationships."

He says he has high expectations to meet as a junior player.

"The team and coaches expect me to show up every day mentally and physically prepared to work my hardest and compete."

What did it take to get where he is now?

"It took a passion for hockey and the desire to be better to get me where I am now. The reason I did it is because other members of my family played competitive hockey and I was curious how well I could do."

He's curious to see where his hockey career takes him.

"I think you have to be very flexible in the game of hockey, so I will just see where it takes me depending on how well I can do."

He has some advice for young hockey players.

"Some advice I have is it is never too late to follow your passion, as I never went anywhere for hockey until my last year of U18."



Brady Frattinger, Elkhorn, Vancouver Island University Mariners
After a couple of very strong seasons with the Superior International Junior Hockey League—last season he racked up 28 goals and 23 assists during the regular season—Brady Frattinger is playing at the college level with Vancouver Island University.
He had to make the difficult decision to leave home to pursue his hockey dream.
"Leaving home at 18 to go play hockey seven hours from home was a super difficult decision. I was sceptical to leave at first but once I got settled in with my billets I felt comfortable. The thing I liked most about billeting was that they quickly became family to me. I stayed with a few billets over the years and they all treated me like I was one of their own."
He says there are high expectations of players.
"The expectation of me as a player is to show up every day and give 100 per cent."
What did it take to get to the level of hockey he is playing now?
"I think just working as hard as I can all the time and staying consistent has helped me get to where I am. I do it because I love the game."
Frattinger isn't sure where his hockey career will take him.
"I don't really have an end goal as of right now. My plan is to just play as long as I can out here, then see if other opportunities arise after that."
Frattinger encourages younger players to be a good teammate and give it their all.
"My advice to younger players is to be a good teammate and give 100 per cent all the time. Also don't be scared to go outside your comfort zone and make the most of opportunities given to you."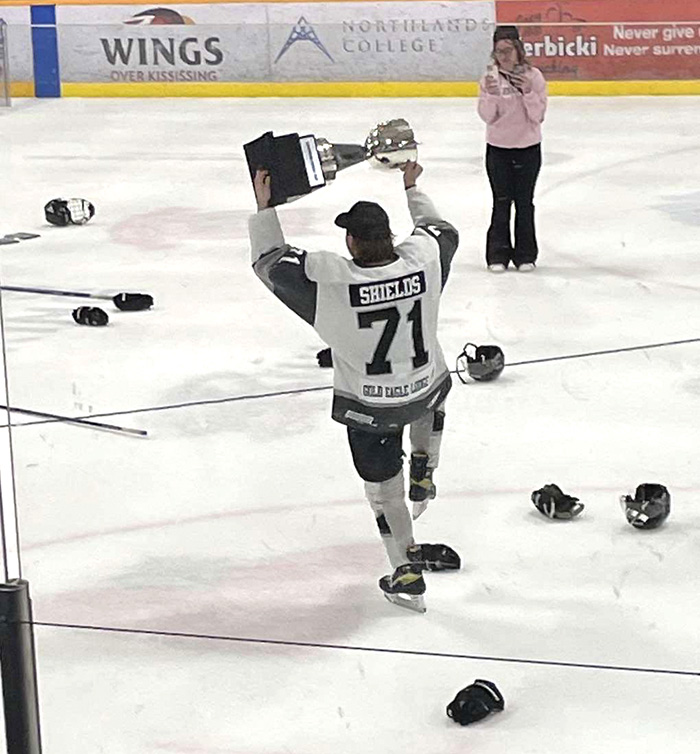 Ashtyn Shields, Esterhazy, Battleford North Stars SJHL
Ashtyn is back in action after winning the Cantera Seed Cup last season with the Battleford North Stars.
Shields says he left home to pursue his hockey career at the young age of 15.
"It was definitely scary leaving home at 15, I knew I was moving to the middle of nowhere to Caronport, Sask. into a dorm with nothing to do and no one there. The hockey took another step forward and I really enjoyed it. When I started billeting I got the family aspect back. In the dorms you definitely miss that. You don't know how much you miss that until you're back into a house with family and the first billets I had while playing with the AAA Tisdale Trojans were amazing."
He says there are high expectations as a player on the team.
"They expect us to show up, work hard every day, to be there for our teammates, and to not let ourselves and our teammates down. They expect for us to put it all on the line each and every night."
Shields says playing in the SJHL is much more challenging.
"I found playing hockey at home was not a challenge for me, I always had a drive to become the best at what I do and that obviously reflected in my work ethic on and off the ice. I wanted to jump ahead and play the highest level of hockey I could."
He has future plans for his hockey career.
"I would like to play college hockey, wether that is Division 1 or Division 3. Eventually I would like to go into the coaching side of things and work my way up the coaching ranks."
Shields has some good advice for the next generation of hockey players.
" No matter how tough things get both mentally and physically, the best will push through, and if you push through you will help yourself to become the best person and player."

Marshall Light, Moosomin, Battleford North Stars, SJHL
Marshall Light is back playing his second season with the Battleford North Stars after winning the Cantera Seed Cup and making his way up the line.
Light said his first year away from home was nerve wracking and exciting.
"Leaving home at a young age was exciting but also a little nerve wracking. My first year away from home I lived in a dorm. In our dorm building was my entire team and we were being looked after by two college students. I really enjoyed my time, and living with all my teammates made it way easier to be away from home my first year. I've billeted every year since then and I've loved it, I have lived with some amazing families and have created life long relationships with them."
The coaches have their expectations of the players set high to ensure a successful team.
"The team and coaches have a lot of expectations for myself and the rest of my teammates. We are expected to bring our absolute best each and every day regardless of what we are doing, practice, workouts, community events, and games."
Light says he started his hockey career off at a young age.
"It took a lot of time, effort and commitment to get where I am today. I spent a lot of time in the rink and on the ice at a young age. It also took a lot of sacrifice from my family, I wouldn't be where I am today without them. It takes a lot of work but I continue to do it because I love the game of hockey."
He says he has future plans with his hockey career.
"My end goal is to get a division one scholarship to further my education and to get to the next level of my hockey career."
Light has some advice to future hockey players.
"My advice to younger hockey players that want to play a high level of hockey would be put in the work each and every day."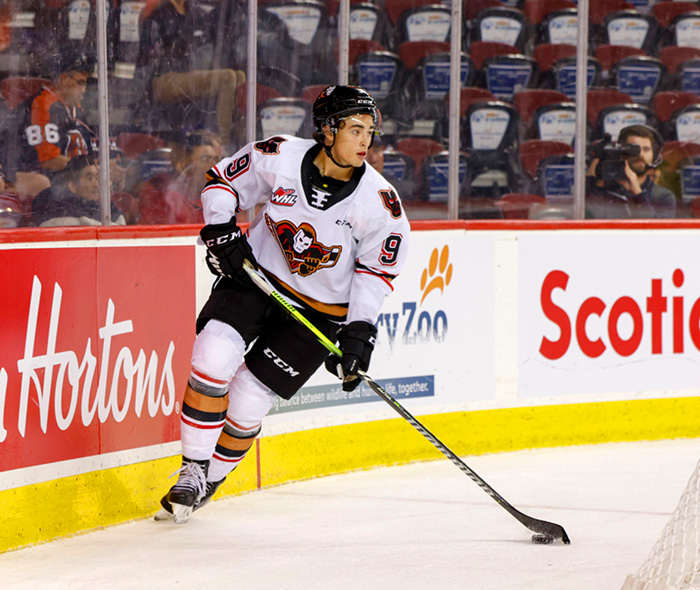 Reese Hamilton, Whitewood, Calgary Hitmen, WHL
The Calgary Hitmen signed Reese Hamilton to a Western Hockey League (WHL) Standard Player Agreement (SPA) after they selected the defenseman as the fourth overall pick in the 2022 WHL Prospects Draft.
Billeting is a fact of life for most players when they first leave home to start their hockey careers, and Hamilton said billeting helped with being away from home.
" It's a bit of an adjustment at first, but all the billets are super nice people and make it very easy to move away at a young age."
He says the coaches have high expectations to help him to be the best he can.
"I think the coaches and team have the same expectations for me—and that's always working hard and playing my style of game."
Hamilton said he loves the game.
"It definitely takes hard work on and off the ice, but I wouldn't want it any other way because I love it."
Hamilton is one step closer to the NHL now that he is playing in the WHL.
"My end goal is obviously to make the NHL. That would be a dream come true."
He has some advice for younger players.
"Some advice I would give is to always push yourself and work hard because it will all pay off in the end and you will look back and be proud of yourself for what you accomplish."
Tweet