---
JJ Voss excited to return to Moosomin
October 30, 2023, 2:21 pm
Ryan Kiedrowski, Local Journalism Initiative Reporter
---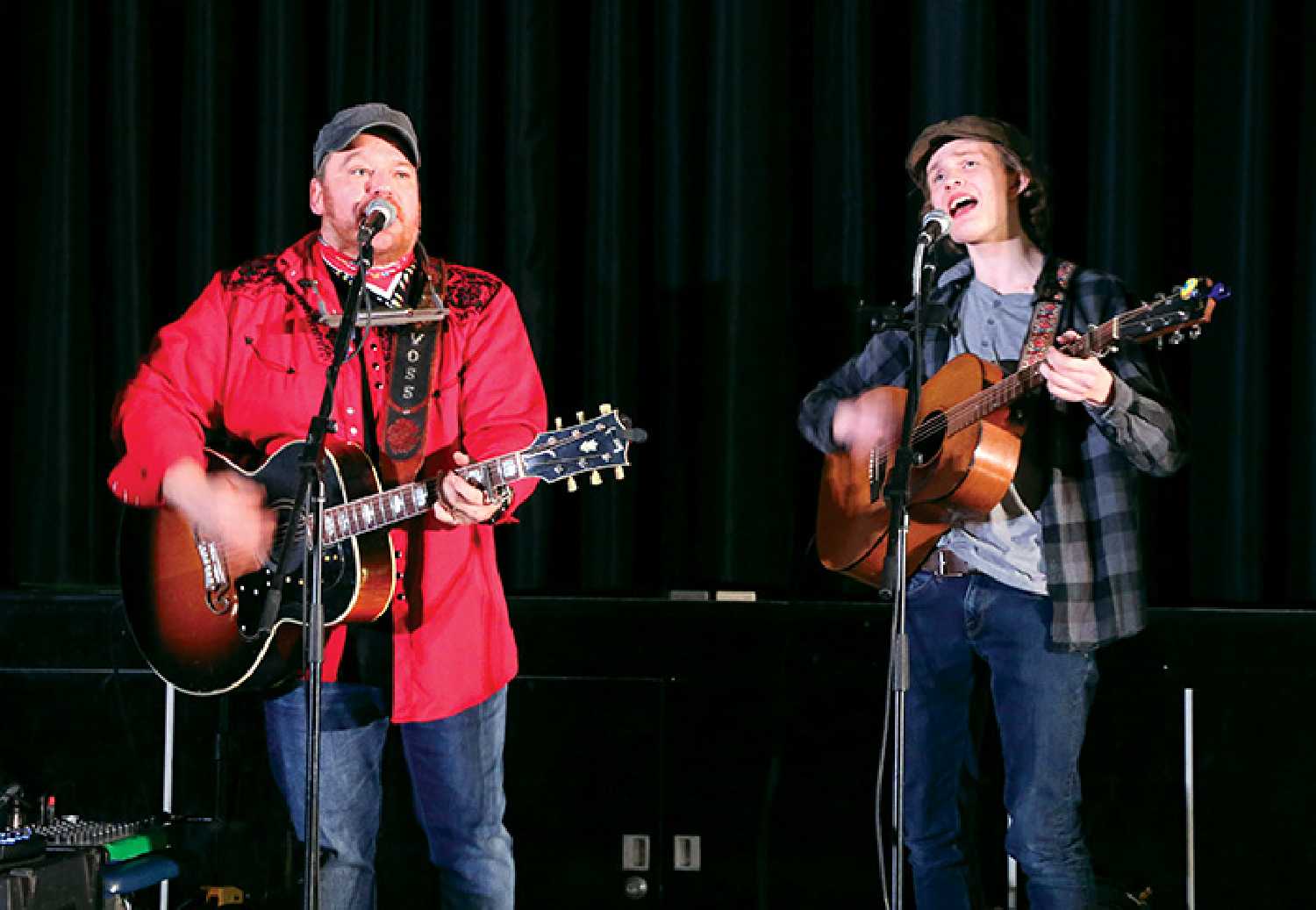 Regina's JJ Voss has had one busy year. Hot off his 'Roots, Rust and Roads' summer tour that had the musician zig-zagging across Saskatchewan and Alberta, he's looking forward to a couple of big November dates—including the upcoming Shriner's Club fundraiser on Nov. 10 at the Moosomin Conexus Centre.

And he won't be alone on that stage as The Kelly Brothers and Rocanville's Lachlan Neville will also entertain the crowd.

"I'm really excited to be doing the show with the Kelly Brothers out in Moosomin," Voss told The World-Spectator. "Anthony, Brian and Blake have been friends of mine for a long time. I have a lot of respect for them, they are so talented and they come from such a wonderfully talented and nice family."

"For them to be on the show with us in Moosomin is a treat as well," he continued. "The cherry on top is having Lachlan kick the night off. It's great just watching him develop and blossom as an artist."

This isn't the first time Voss and Neville have shared a stage, and the young Rocanville singer songwriter left a huge impression.

"We met Lachlan back in February of this year," Voss said. "I met him once before, but this was the first time I've seen him play a full set. He really turned a lot of heads and he turned my head—it was pretty incredible; he's incredibly talented and mature."

Voss compared Neville to Townes Van Zandt—hefty accolades indeed.

"He reminds me of what Townes was doing. And his delivery—it's really incredible," said Voss. "It's nice to see another generation of people that are listening to the type of music that I love and that's dear to my heart."

Fundraiser a local tradition
The Moosomin Shrine Club hosts a concert annually with big names to draw a crowd. Half of the money raised through the event stays local while the remainder is devoted to the provincial coffers of the Wa Wa Shrine. These shared dollars are placed in the Patient Transfer Fund, which helps Saskatchewan patients seek hospital treatment in places such as Montreal and the United States.

One local recipient the Shriners have been able to assist was Levi Jamieson, who lost the use of his legs after an ATV accident. His family is planning to attend the concert and sharing their experience of how the Shrine system assisted in their time of need.

Voss shifting gears this winter
As the cold temperatures return and those inevitable snowfall warnings loom, Voss is planning to take a bit of a break from the road with an ultimate plan to release some new material.

"I'm going to focus on writing and get a new album started and created," he said, adding that with January being a slower time of the year, the timing feels right to return to 'artist mode'.

This would be his fourth album, riding high on the success of 2020's "Come Along with Me." That album helped Voss gain five Saskatchewan Country Music Association nods this year, including being named Video of the Year for his deeply personal song, "A Letter to Dad."

But before those days of retreat begin, he has two big gigs in November to focus on. The Moosomin show and an upcoming performance at Regina's Darke Hall with friends Faster Gun (Light up the Darke, Nov. 12) will also have Voss perform with his Damn Good Band,

"This year I haven't had the opportunity to play with my band too many times, so this is a real treat for me," he said. Much of Voss's adventures this past summer were solo performances ranging from backyard concerts to new venues to promote his music.

The Moosomin Shrine Club fundraiser will include a supper, auction and presentation in addition to the concert.
Tweet