---
PPCLI, Moosomin have a connection
PPCLI soldiers will be in Moosomin for Remembrance Day
November 15, 2023, 9:53 am
Ryan Kiedrowski, Local Journalism Initiative Reporter
---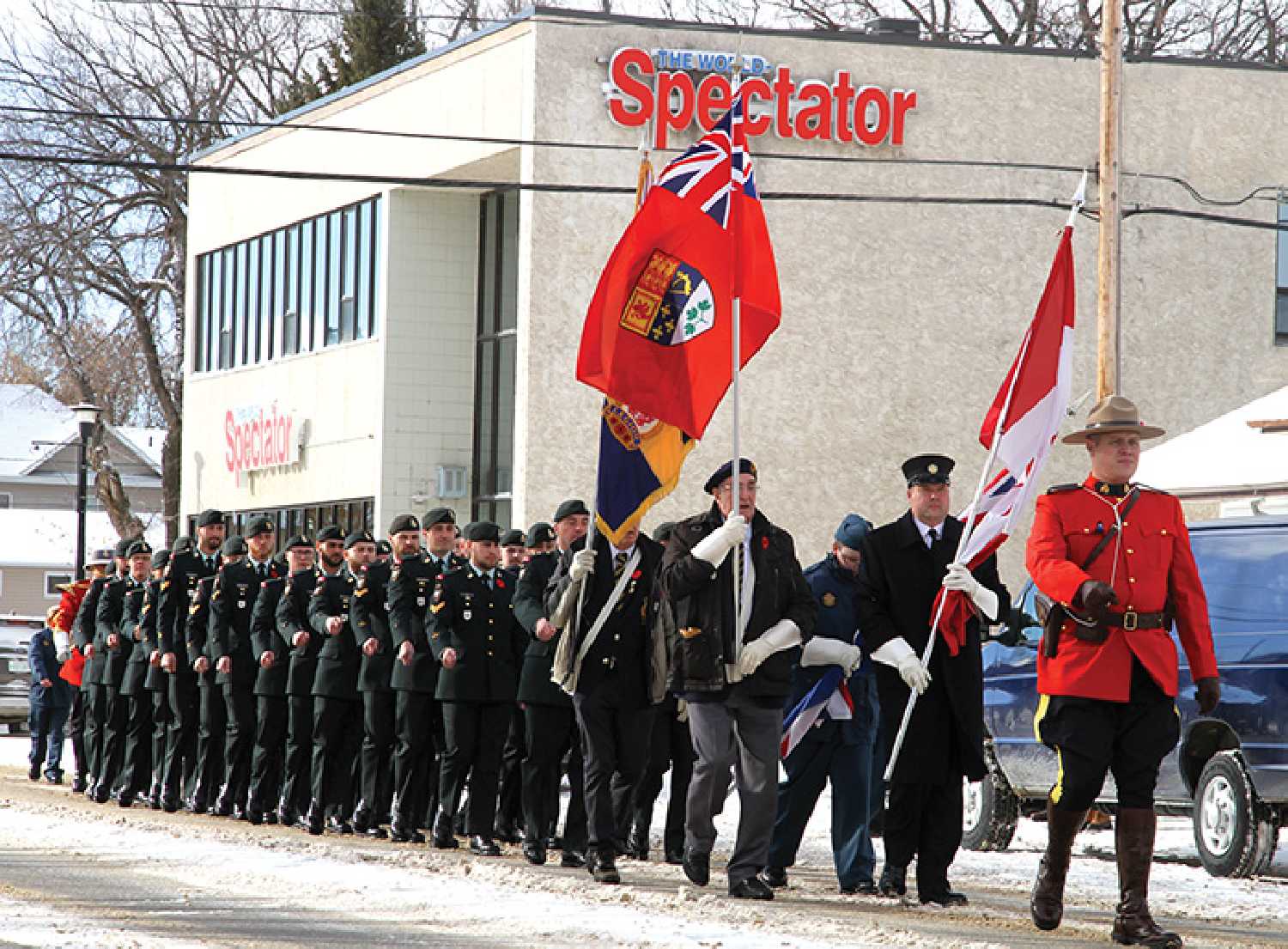 There's been a long-time connection between Moosomin and Princess Patricia's Canadian Light Infantry of Shilo, Man., and central to that tie is Sgt. George Harry Mullin of Moosomin.

"As one of three PPCLI recipients of the Victoria Cross, Sgt. Mullin has a special place in Regimental history," explained Lieutenant-Colonel Jesse van Eijk, Commanding Officer at 2nd Battalion PPCLI in Shilo. "His actions at Passchendaele continue to provide an example to all Patricia's serving today."

Since the battalion moved from Winnipeg to Shilo in 2004, members of the PPCLI are much closer to Moosomin and able to attend special events such as Remembrance Day services.

"With the 2nd Battalion being stationed relatively nearby, we have a valuable opportunity to participate in an important community event, pay our respects to Sgt Mullin and all those Canadians who sacrificed for our nation, and provide soldiers from the Battalion an opportunity to reflect on the history of the Regiment," LCol. van Eijk explained.

Generally, PPCLI attendance at Remembrance Day ceremonies in Moosomin can be around 40 soldiers, depending on what tasks or commitments are occurring.

"It will be less when the battalion is deployed on operations, but we will always make every effort to have some representation," LCol. van Eijk said.

Sgt. Harry Mullin
Only 26 years old at the time, Sgt. Mullin was noted for his heroic actions in Belgium.

On Oct. 30, 1917 in the rural village of Passchendaele, Sgt. Mullin single-handedly captured a pill-box—a type of guard post equipped with loopholes enabling those inside to fire upon enemies.

The pill-box Sgt. Mullin stormed that day had been causing many casualties and withstood heavy bombardment.

A portion of the London Gazette dated Jan. 11, 1918 described Sgt. Mullin's actions succinctly.

"He rushed a sniper's post in front, destroyed the garrison with bombs, and, crawling on to the top of the "Pill-box," he shot the two machine-gunners with his revolver," it read. "Sjt. Mullin then rushed to another entrance and compelled the garrison of ten to surrender."

His clothes were described as "riddled by bullets," and his actions saved the situation as well as many lives.

The fearless maneuver also saw Sgt. Mullin awarded a Victoria Cross—the most prestigious decoration of the British honours system, awarded for valour in the presence of the enemy.

Born in Portland, Oregon in 1891, Sgt. Mullin's parents moved to Moosomin when he was two years old.

He enlisted in the Canadian Expeditionary Force in 1914, and 20 years later was appointed as Sergeant at Arms of the Saskatchewan Legislature.

The devoted husband and father of four also served as a captain in the Veteran Guard during the Second World Wars.

Sgt. Mullin passed away at age 71 in Regina, but was buried in the Legion Plot of the Moosomin South Cemetery.
Tweet