---
Davidson playing pro hockey in Denmark
November 20, 2023, 9:28 am
Ashley Bochek
---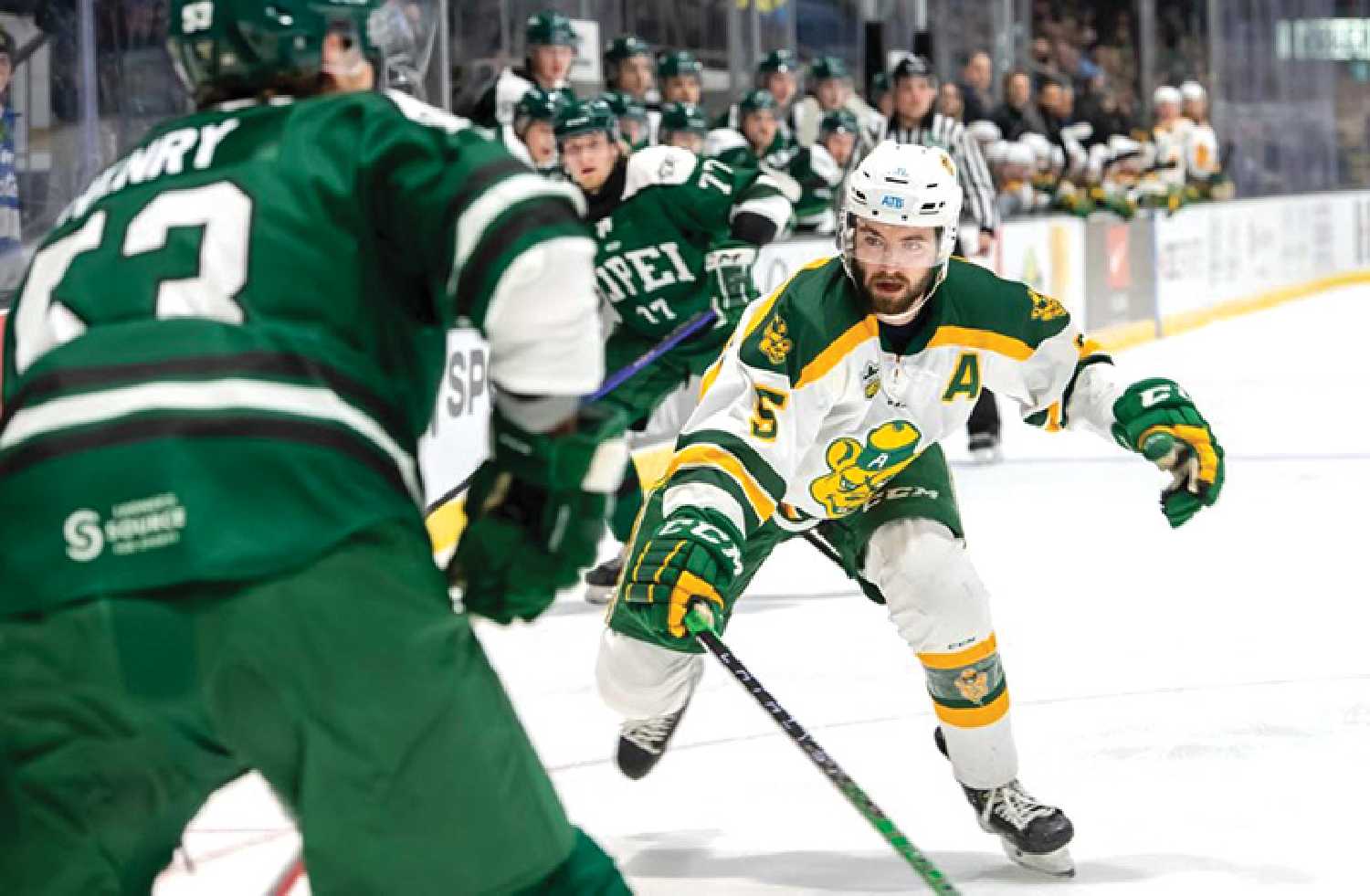 Dawson Davidson from Moosomin has dedicated his life to hockey and after four years of playing for the University of Alberta Golden Bears, he has decided to move across the ocean to play for Rungsted Seier in Denmark.

"I have been playing hockey for a while now. I played junior in Western Canada then played for the Golden Bears at the University of Alberta for four years," he said. "After that, I made the decision that I wanted to pursue hockey professionally, at least for the next year. The process starts with an agent, he reaches out to teams, and they reach out to him. I had a couple different opportunities in different countries here, but ultimately, I chose Denmark for a variety of reasons, and it has been good so far."

Dawson says it took some time getting used to many adjustments living in Denmark.

"It is like Canada in a lot of ways, but it also is different. The climate is a lot different but not as cold, a lot more rain and not as much sun. The grocery store was an adjustment. The language is sometimes a little bit of an adjustment, but the Danish people's English can be very good so that was easy to get used to.

"Hockeywise, it is a bigger ice surface than in Canada and is a lot more skating. It isn't as physical as Canadian hockey and lower scoring games."



Dawson is the only Western Canadian player on his team, and his coach is from Medicine Hat. He says the team is mostly made up of Danish players.
"I am the only Western Canadian player, but our coach is from Medicine Hat, Alberta. We only have an Ontario and U.S. player and other imports, like five Swedish players, and then the rest are Danes. We don't have too many North Americans.
"The league is called the Metal Ligaen. (Dansk Metal) is a sponsor. All the team names and logos are all sponsors, and it looks kind of crazy."
Dawson didn't ever think of playing internationally for professional hockey until attending university and hearing about other guys pursing a career overseas.
"Not initially, not growing up, and not in junior hockey, but in university a lot of guys I knew played over here when they were done," he said. "As my university career was coming to an end, I knew it was a possibility playing here and if I wanted to pursue that route. My fiancé, Abby, is over here right now with me and sometimes we're just like 'what are we doing here?' We just ended up in a random country across the world and it is like 'how did we end up here?' It is a really good experience, and there have been a lot of lessons learned. I always joke, I will be very excited to get my feet back in Canada at the end of the season."
Dawson says the schedule is demanding.
"We usually are at the rink six days a week with one off day. Practice days are short, about four hours in the morning so it is not too bad. We usually train every practice day so we will train and then be on the ice for 10:30. Game days it depends, home games are seven o'clock, but tomorrow we have an away game. We play in Frederikshavn, it is very north, like the north tip of Denmark, and where I play is just on the outskirts of Copenhagen. That away game will be about a seven-hour road trip tomorrow and it is one of the longest ones. The nice part about this league is Denmark is pretty small, not even half the size of Saskatchewan, so the travelling for games is shorter and it is nice."
He said the hockey season starts early in Denmark.
"It is a little different. We start very early here. My first game was September 1 and usually back home in Canada the season starts around October 1. It starts a month earlier and it ends on March 1, so quite early. The regular season ends March 1 and then three rounds of playoffs, depending on how far you go. The latest you could play is mid-April. It is kind of the same as North America except everything is shifted forward by one month."
The transition from student athlete to professional athlete was a change for Dawson, as well as the game style compared to North America hockey.
"It was different in a couple ways. I went from being a student athlete to just being an athlete," he says. "I can focus a little more on that aspect without schooling involved. The game styles are different. At U of A it is North American ice, and it is a more physical game and here it is a little bit more of a skill game. Obviously, being in Canada and in Edmonton and being comfortable there was nice. Here in the dressing room sometimes not much English is being spoken, so you feel like a foreigner and an import, but it is something I have gotten more and more used to over time. There are a lot of differences, but it is still hockey so there are a lot of similarities too."
Dawson has a one-year contract with the association and plans to see how the year goes before determining his hockey career for next season.
"This is my first year in Denmark. Right now, I am just taking it year by year. I am on a one-year contract. Abby and I are looking to experience Europe while we are here. We were just in Portugal for a little bit and then at the end of the year the team gives us a little bit of time, three weeks or so, to do some more travelling. I don't know what will happen next year, I will wait and see. I love playing hockey a lot, but a part of me does miss home a lot—Canada and all my family. I don't know exactly how long I will play here, but this year has been great so far and is a great experience."
Dawson encourages other North American players to pursue professional hockey in Europe for the life experiences, if given the opportunity.
"If you have the opportunity to play professional hockey and you have options to play in North America and in Europe, the best part about Europe that I have seen this year is it just such a good life experience.
"For myself, this is my first time coming to Europe. I have only been to the States a couple of times, Mexico and Canada, so you come here and one thing for me—it kind of opens your mind to a lot of cultures in the world and you realize the world is a big place.
"You kind of forget there is another world going on, on the other side of the Atlantic. I think for myself, I don't want to put too much pressure on myself thinking I have to play five or eight years here. I am taking it a year at a time and it is a great experience, so I definitely recommend for other players who have the opportunity to come over here and play. It is a great way to make some money, especially while you are living here and get some expenses paid for."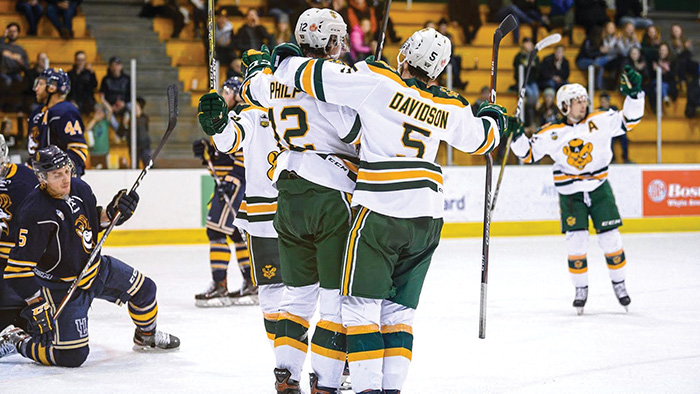 Tweet