---
Esterhazy transition: One year to a fully operational K3
April 27, 2021, 9:13 am

---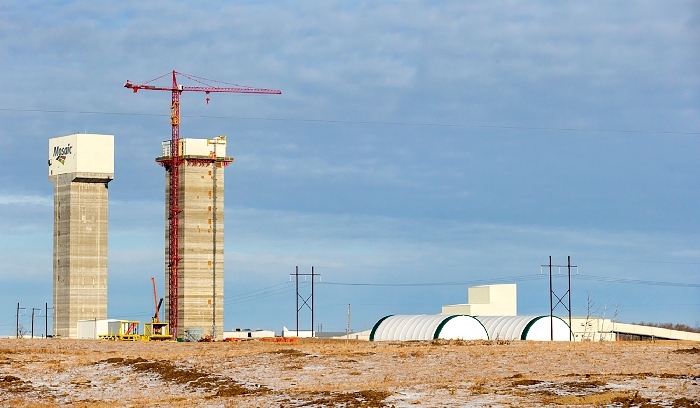 K3 south shaft headframe readies for hoist and skip installation
When the south shaft headframe is fully operational at the Mosaic Esterhazy potash mine in March 2022, it will double the hoisting capacity at K3. Each shaft will have 36,000 tons per day hoisting capacity—for a total of 72,000 tons.

Mosaic says it is making significant progress constructing the second shaft headframe at K3—outfitting it with piping, electrical trays, cable, lighting and other components required for it to become fully operational in March 2022. This more than 300-foot-tall 'south' headframe stands over a shaft that will transport primarily rich potash ore, while the 'north' shaft also transports people and materials.

During the first half of 2021, each steel floor is assembled at ground level in a modular fashion and then raised to their final position using a hydraulic jacking system. The installation of the large Koepe hoist, an elevator and all the electrical/mechanical infrastructure occurs concurrently. The next big milestone will be rope-up and installation of the large 60-ton skips—which will occur early fall, with commissioning to follow.

Ramping up production at K3
Mosaic continues to break records at K3,setting a new daily tonnage record in February. Mosaic Esterhazy is now consistently hoisting around 30,000 tons of ore per day through the 'north' shaft and expects the daily ton average to continue increasing as they move into the second half of the year.

Underground work continues on the south surge and coarse ore bins and on the mainline conveyor systems—all necessary components as we continue to ramp up production. The miner assembly team sent its sixth four-rotor mining machine to start cutting underground at K3 in January, and their first two-rotor mining machine left the shop in February to be used for development. Mosaic expects to add one more mining machine to the K3 fleet in April and will build three more to deploy when the south head frame becomes operational by mid-2022.

Testing of a new automated "brattice" (vent curtain) installer for the mining machines is complete, and work is now focused on continuing verification of the ore grade analyzer at one of their four-rotor miners. This will set the stage for Mosaic to begin full first-pass automation later this year, at which time they will be utilizing the full system of autonomous steering for all three passes along with automated installation of the hardware system.



Transitioning from K1 and K2 to K3
Mosaic's teams are winding down K1 and employees are moving into other roles, but K1 will be kept viable as a second point of egress for K2 until both K1 and K2 shafts are decommissioned in 2022.
As production picks up from K3, Mosaic continues to transition the rest of the Esterhazy footprint to shift underground mining at K1 and K2 over to K3.
Everything in that footprint—including miner automation control, data reporting, ore flow and emergency response—will be operated from a new Integrated Operations Center (IOC). Housed at K3, this new IOC is being designed and built to allow Mosaic to monitor and manage Esterhazy's entire ore flow process—from underground and up to the mills—from one technology-enabled 'hub.'
Design for the new IOC is currently being finalized, with the expectation that it will be up and running in 2022.
Safety top priority
Mosaic says they remain vigilant in their Covid-19 response and are providing training, resources and other support to help keep their people safe during this pandemic and beyond.
"Safety will continue to be our number one priority as we enter the last year on this decade-long, $3 billion-dollar project to build the world's largest and most competitive potash mine," Mosaic said in a statement.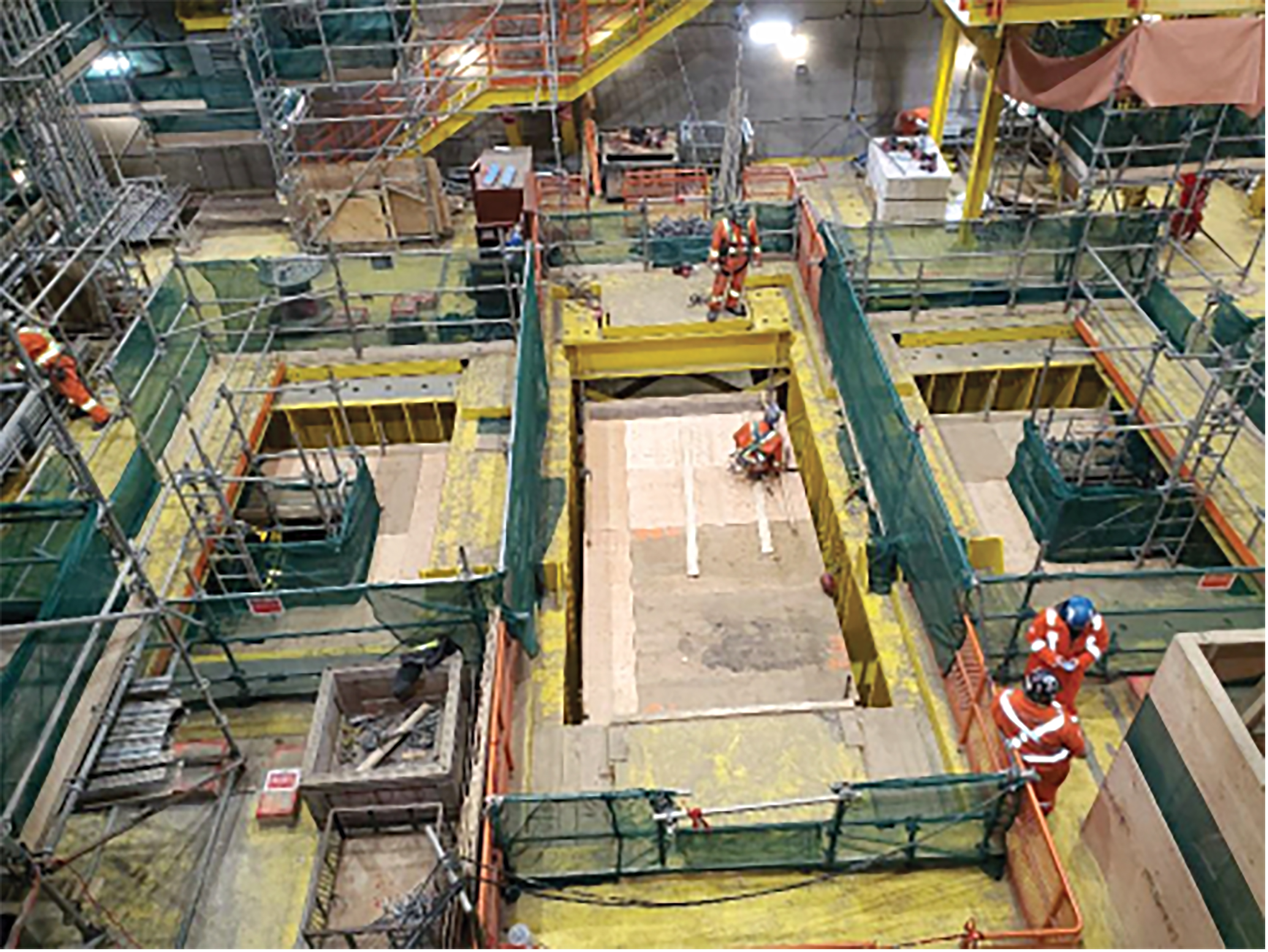 Tweet