---
Sod turning held for new playground
October 13, 2021, 1:51 pm
Shayna Zubko
---

The sode turning for a new playground in Esterhazy was held on Wednesday.

The Town of Esterhazy in conjunction with the Esterhazy Lions' Club have been working for the last six months to get an accessible playground installed at the Esterhazy Historical Park.

The playground is one of a number of improvements planned for the historical park at the center of town. Ground was broken on Wednesday, October 6 for the installation of the playground to take place the following week.

Several months ago a community member approached both the Town of Esterhazy and the Lions Club about the town installing a wheelchair accessible playground so that there would be an opportunity for all children to play on the new structure.

The playground cost was $180,125, on sale. The Esterhazy Lions Club applied to the Lions Club International Foundation to receive a grant to fund the project. The Lions learned that their application was successful at the end of August and planning was underway to purchase and install the playground.

The bulk of the funding for the project came from the $90,000 grant from the Lions Club International Foundation. Another $20,000 was donated by the Esterhazy Lions Club. The Town of Esterhazy was able to fund $70,000 towards the project thanks to funding available from the provincial Municipal Economic Enhancement Program.

The playground is an important installation for the town, as it has a focus on accessibility.

"It is the most exciting thing to happen in Esterhazy for a while," Lion Brenda Redman said.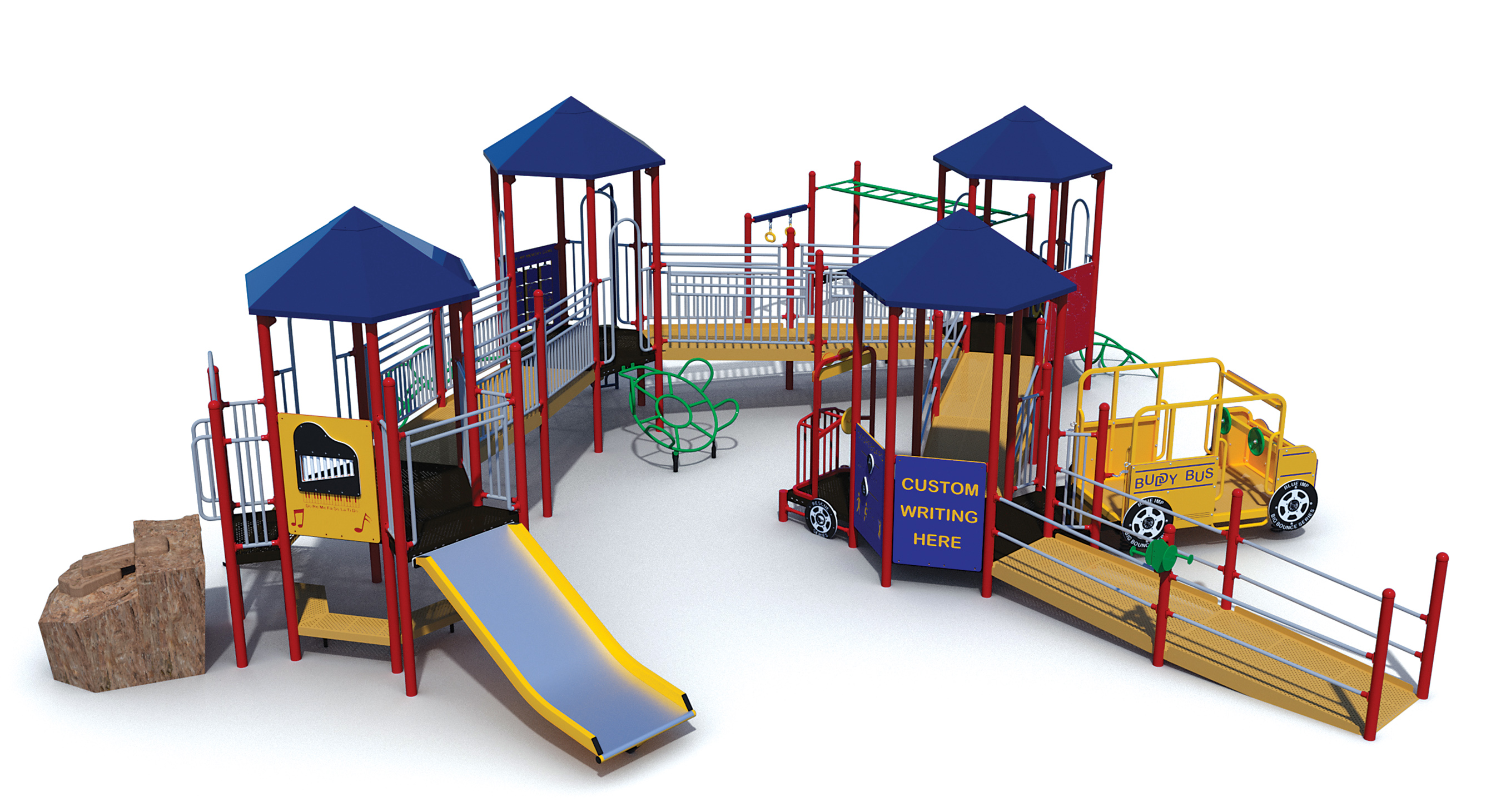 Another important note is that the playground can be added to in the future.
Rec Director Garth Forster also notes that there are other plans to improve the historical park, including adding basketball hoops in the newly constructed tennis court, extending the existing trail, adding benches and overall making the area more user friendly.
The playground is a step in the right direction for the town as they hope that anyone and everyone can make use of the park and the playground.
Tweet