---
Moosomin Rangers return to the Big Six
October 13, 2021, 2:08 pm
Kara Kinna
---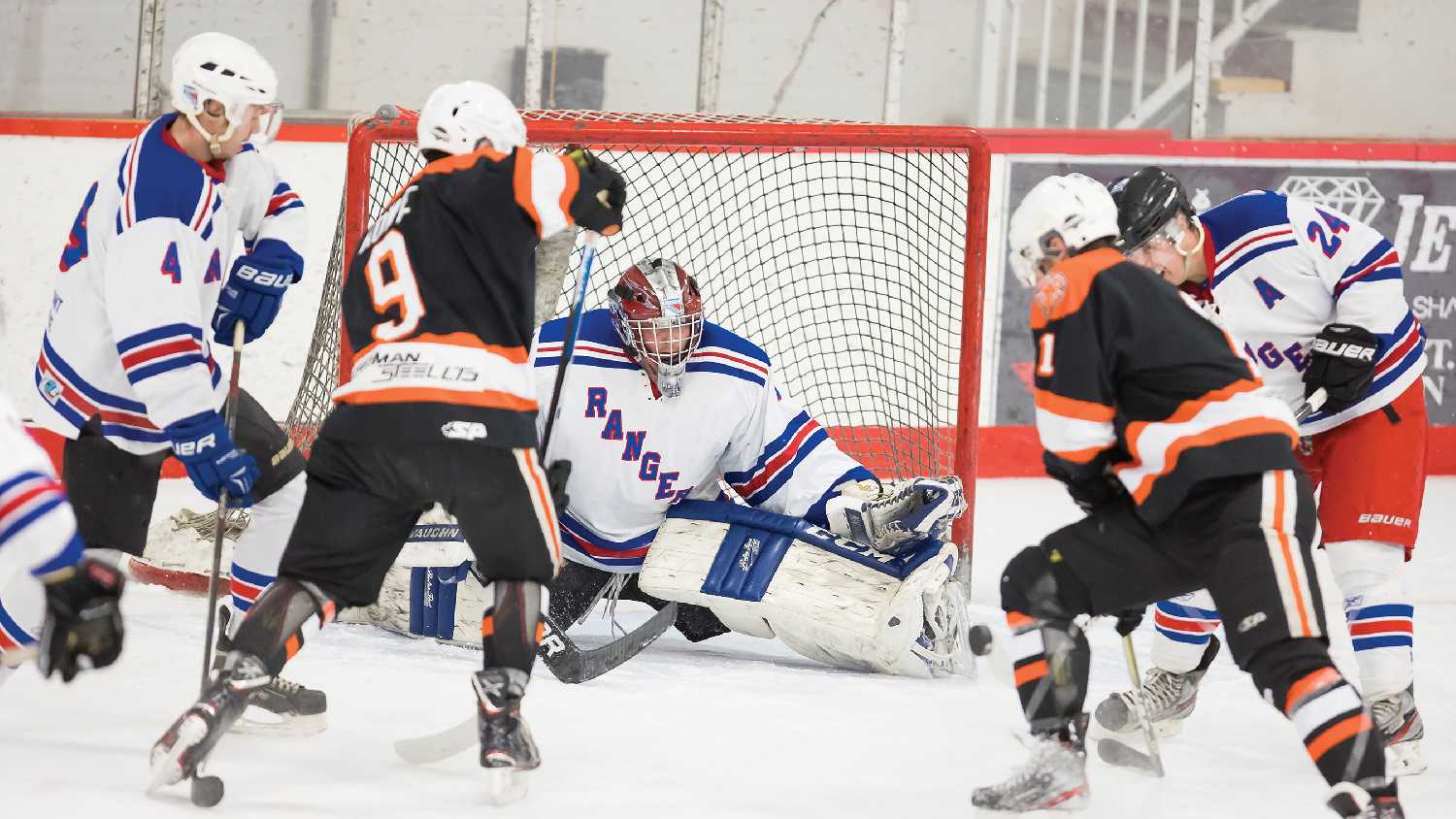 After over a decade, the Moosomin Rangers will be returning to the Big Six Hockey League for the 2021-22 senior hockey season.

The Rangers played a brief season last season in the Sask East Hockey League before the remainder of the season was cancelled due to the pandemic. Previously they spent a number of years playing in the North Central Hockey League out of Manitoba, but switched to a Saskatchewan league last season due to cross-border travel issues related to Covid. This year, they applied to play in the Big Six League and were accepted. The decision was based on travel times and their proximity to the other teams in the Big Six.

The Rangers are looking forward to an exciting season, with former NHLer Bud Holloway lacing up his skates to join the team this year, as well as Jevon "Chevy" Schwean formerly of the SJHL's Weyburn Red Wings.

Moosomin Rec Director Mike Schwean says heading back to the Big Six should make for some fun rivalries for the Rangers and for fans as it pits the Rangers against a number of othere local teams like Redvers, Wawota and Carlyle.

"There's some local rivalries. There's some pretty close teams for us on this league. It just seemed like the right way for us to go right now," says Schwean.

While the Rangers enjoyed playing in the North Central Hockey League, Schwean says it wasn't possible to return to that league due to Covid restrictions.

"Manitoba has more stringent rules than us, so if they come and play in Moosomin they'd have to isolate in Manitoba which wouldn't work obviously or we'd have to play our home games in Manitoba. With this league, a lot of our older guys know guys down this way. We think this is probably the best way for us to go. We're excited. It's certainly considered one of the elite leagues in the province."

Confirmed so far for the Big Six 2021-22 season are the Bienfait Coalers, Carlyle Cougars, Carnduff Red Devils, Midale Mustants, Oxbow Huskies, Redvers Rockets, Wawota Flyer, and Yellow Grass Wheat Kings.

Schwean says he thinks the Rangers will be fairly competitive this season. Aside from the addition of Holloway and Chevy Schwean, he expects a few more juniors to join the team.

"In the next week or so we'll hopefully have about four or five, maybe even six guys all with junior experience that we'll announce," he says.

"I think they'll be just fine. My guess is they'll be middle of the pack, a little better maybe. There's some real good teams down that way. Redvers is real good. Bienfait's real good. There's a lot of good teams so I think they'll be competitive for sure which is all we're looking for.

"I think the teams are closer than in the Sask East League. Last year, there were some real differences in teams which is kind of a problem when you're trying to sell tickets. You don't want to be beating anyone 14-2 and you don't want to lose 14-2, so I don't think we'll see that in this league. That's a good thing."

The Rangers will kick things off on Friday, November 19 against the Midale Mustangs at the Mike Schwean Arena 8 pm.
Tweet