---
Santos Family to get Canadian citizenship Wednesday
January 30, 2023, 11:38 am

---

Moosomin will celebrate its newest Canadian citizens this Wednesday.

The Santos-Cardoza family had been scheduled for deportation in 2017 until the community rallied around to let them stay in Canada. The family fled to Canada after Victor Santos witnessed the killing of a journalist in Honduras, and applied for refugee status in Canada. Ultimately the refugee claim was not accepted because having lives threatened is not grounds for refugee status in Canada.

A large rally was held to support the family on June 22 of 2017, and just before the rally was to start, the family was notified that the deportation order was cancelled and the families visas were extended. The ministerial intervention that cancelled the deportation is extremely rare.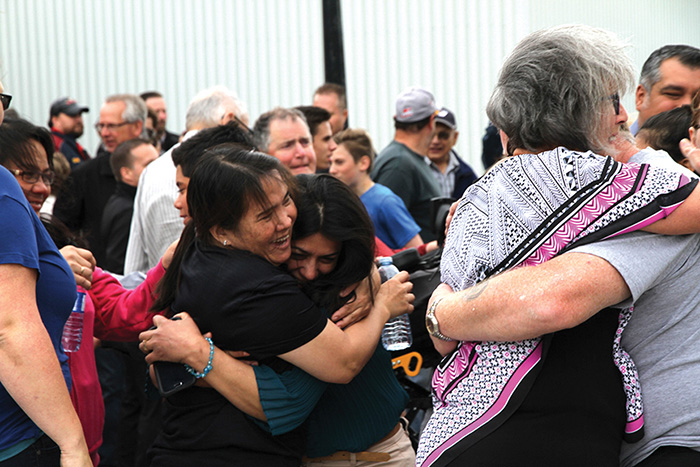 The family has settled in Moosomin, have become very active members of the community, and Victor Junior became the first Youth Councillor to serve on Moosomin town council.
The family was granted permanent residency in December of 2018, and will become Canadian citizens this Wednesday.
The public is invited to be there for the family's citizenship ceremony. The ceremony will be over Zoom, but the Santos-Cardoza's ceremony will be projected on a screen at the Legion Hall in Moosomin.
The public is welcome to attend and show their support. The ceremony begins at noon on Wednesday, and everyone is welcome. The ceremony may last up to two hours. Devona Putland will act as master of ceremonies for the event.

Tweet