---
Cobblestone House grand opening on Sept. 27
September 18, 2023, 4:34 pm
Sierra D'Souza Butts, Local Journalism Initiative Reporter
---

On Wednesday, Sept. 27, people from the community are invited to attend the grand opening for Cobblestone House in Moosomin.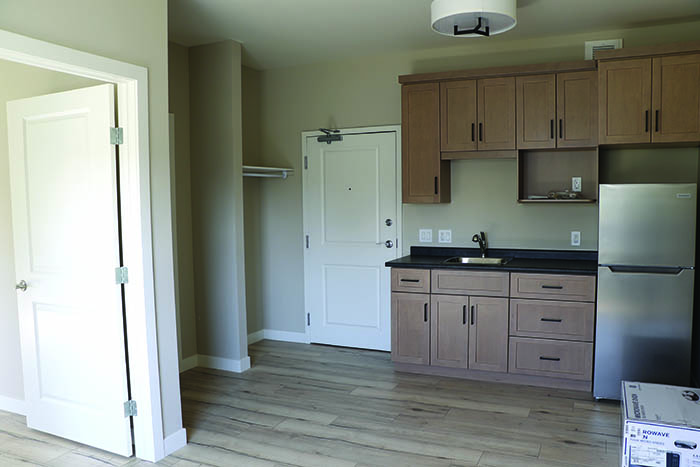 "The grand opening is from 11 a.m. to 2 p.m. We'll be having some speeches and the opening ceremony starting at 11 a.m.," said Amber Hintz, Home Administrator of Cobblestone House.
The building will serve as a long-term care and assisted living facility with 42 units. It is located next to Pipestone Villas on Wright Road in Moosomin.
Hintz said people from the area are encouraged to come out.
"The mayor will be coming. We'll be doing tours and have a barbecue lunch out in the parking lot," she said.
"We have live music from 12 p.m. to 1 p.m.
"We just want to open the doors and let the public come in. That's why we thought we would do a barbecue on a Wednesday, that way people can come for lunch and check the place out."
Construction for the new assisted living facility began in April 2022, and had residents move in at the beginning of August this year.
"I think this is great for the community, it will keep the seniors of Moosomin in Moosomin," said Jim Yeaman of Care by Design.
"Instead of them having to go to surrounding areas and leaving the town where they grew up in, it will keep the people from Moosomin in Moosomin, and that's a great thing."
Yeaman spoke about how the idea to build an assisted living facility in Moosomin first started.
"We were approached by some citizens from Moosomin," he said.
"We liked what they said and we liked the town of Moosomin, I think that's what prompted the whole project."
He said he is looking forward to the day of the grand opening.
"Absolutely we're excited," said Yeaman.
"We're open now and we'll be good for the community to finally see the Cobblestone House."
Yeaman said he hopes to see people from the community come out on Sept. 27 to see the facility for themselves.
"People should come to get a better understanding of what services we offer, and if they so choose that's where they'll be living in, to see it in person is far better than looking at it through a brochure."
With a few residents officially moved in, more are expected to come in the next few weeks.
"I think we're very close to being half full. The response from the community has been terrific so far," said Yeaman.
As of now, 15 staff members are working at the facility as relief nurses and multi-service workers.
"We'll be available for people that day. We'll give tours and any questions that they have, we'll certainly answer them," said Yeaman.
Tweet