---
Chamber Food Drive on until December 9
Chamber of Commerce helping to fill Christmas hampers for Moosomin Food Share
November 20, 2023, 8:51 am
Ryan Kiedrowski, Local Journalism Initiative Reporter
---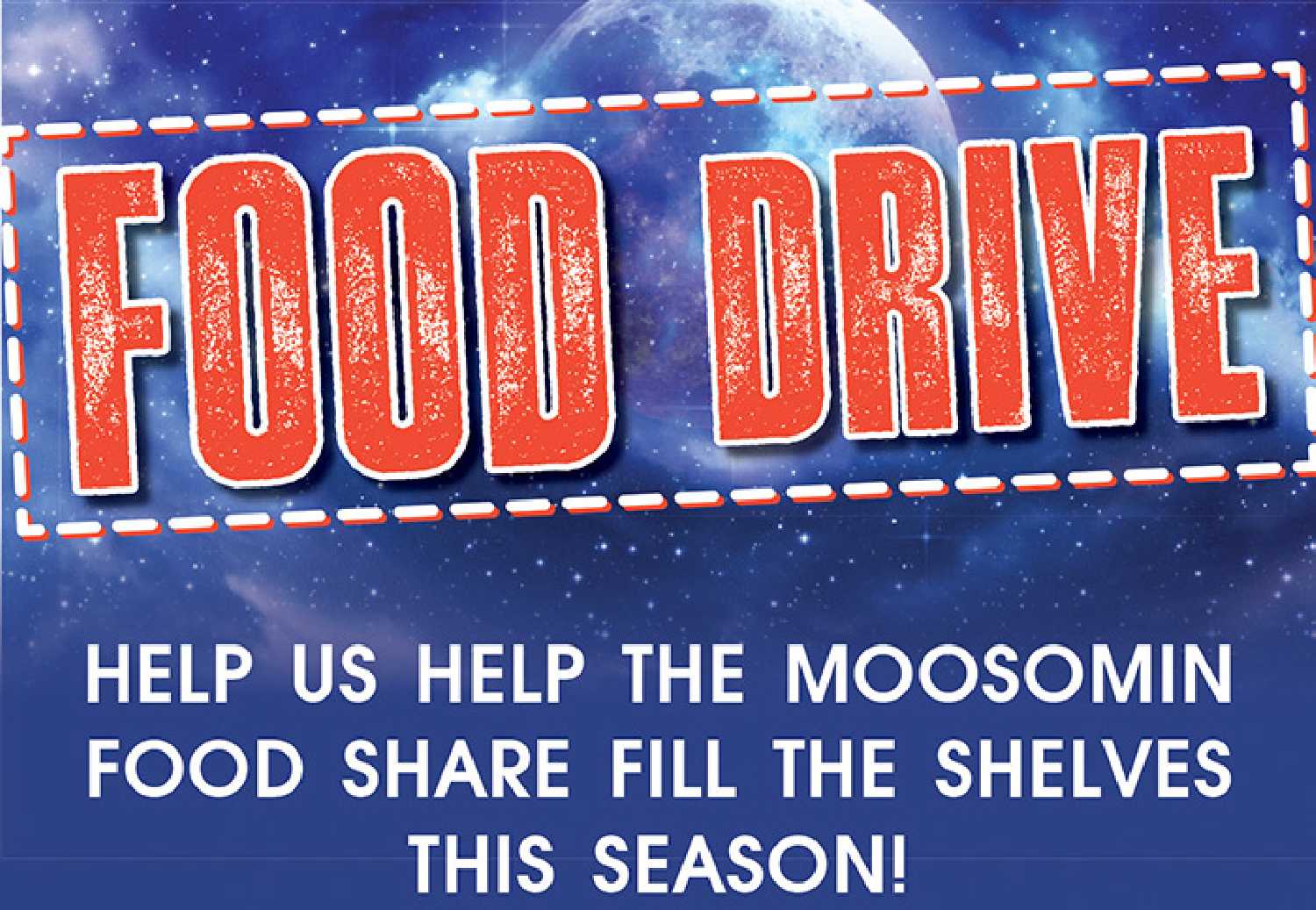 The Moosomin Chamber of Commerce Christmas Food Drive is on now until December 9.

Chamber members will be collecting food for the Moosomin Food Share Christmas Hampers.

The Food Share says donations are down this year and demand is up, so the Chamber wants to help fill the hampers for Christmas. Food donations can be dropped off at Glasser's TV Service, Celebration Ford, Andrew Agencies or the World-Spectator.

The chamber came up with the plan after hearing from the Food Share at the October chamber meeting.

Samantha Campbell, Food Share manager, gave the Chamber an update of what they're facing.

"Primarily, it's a situation felt all across the country—a higher need and a decrease in donations," she said. "In the last year, we have more than doubled our clients. For the month of October, 2022, we had 19 hampers. This October, we had 45 hampers and two emergency hampers."

Campbell foresees Christmas hampers being at least in the 55-60 range this year.

"One of the reasons that we get why our clients tell us they are accessing the Food Share is the prices of groceries," Campbell explained.

Rising food costs have also impacted the Food Share's ability to purchase groceries.

Campbell compared the range of April to October of 2022 where they spent $5,000 on groceries.

In that same timeframe this year, the cost rose to nearly $14,000.

The perishable groceries in the recent Thanksgiving hampers alone were over $3,200.

Campbell spoke of some new programs the Food Share has initiated, including the fact that they are now also a pet food bank.

She also explained the Backpacks for Children program, which already has 10 children accessing the resource.

"Every Friday, children that are signed up can get a backpack full of food to last them the weekend," Campbell said, adding that the program has 20 spaces sponsored for the year.

The newest project at the Food Share is a meal subscription service, which is open to everyone in the community.

Subscribers can access three meals per week at a cost of $55 for two people and $97 for four people. Campbell noted that all groceries are purchased locally, and a small profit is created from the program which is then donated back into the community.



Tweet