Ellary died suddenly of heart failure at his home in Nanaimo October 1, 2016. He had lived on the west coast since 2001, and was a long-time resident of the Fleming area.

Ellary was a farmer, a decent amateur mechanic and a friend to many. He loved mechanical watches, old cars, the family pets and especially his son Josh and the rest of his family. He enjoyed being Uncle Ellary to his brother's children and their children.

Ellary will be long missed by their family and friends, especially son/grandson Joshua, sister/daughter Mary, and nieces/granddaughters Nicole, Rachel and Cynthia.

Graveside service and interment for both Ellary and Helen will be held Saturday, August 28, at 2 pm at the Fleming cemetery. Lunch to follow at the Fleming hall.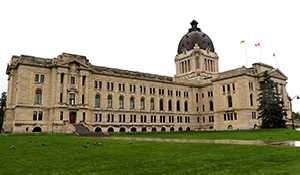 A new Public Health Order will come into effect at 12:01 Monday October 18 that will add some businesses and retail outlets now requiring Proof of Vac...
---