Jean Minto Kennedy was born January 4, 1929 near the small town of Outram in southern Saskatchewan. Her father William was killed in a mine accident in Estevan when Jean was almost two years old. Her mother Joanna took Jean and her older brother Victor back to England but they only stayed about six months as they missed Canada. Upon the return to Canada, Joanna married George Shanks (William's step-brother, known as Unc) and the family settled in the Fairlight area where Jean grew up and went to school.

Jean married Roy Brown on November 14, 1953 and they settled on a farm near Mair, Saskatchewan. Their son Murray was born a year later and then 15 years later they were delighted to welcome their daughter Sherri.

Jean enjoyed the farm and raised many kinds of animals plus grew a large garden every year. Roy and Jean loved to go to dances in Fairlight and play cards until all hours of the morning with friends and family. They loved camping in the summer at Moosomin Lake and trips to Mouse River with friends. She enjoyed travelling and made trips to England, Mexico, Hawaii and many parts of Canada.

After Roy's passing in 2006, Jean sold the farm and moved into Moosomin. She lived in a small house for a few years before moving into the Pipestone Villas where she quickly developed a community of friends that she loved to gather with. She had regular coffee dates at the Legion with ladies from Moosomin and also her brother Victor until his death in 2016. She was also an active volunteer with the Moosomin Seniors Home helping with many bingos. She loved watching all kinds of sports including curling, hockey and football but her favorite pastime was watching her Blue Jays play baseball. Jean lived life to the fullest and was independent and feisty to the very end.

Her greatest companion for the past 17 years has been her little stray cat "Kitty" who will miss his daily pampering.

Jean was predeceased by her husband Roy (2006), parents William and Joanna and stepfather (Unc), and brother Victor (2016). Her memory will be cherished by her children Sherri Metz and husband Brad, Murray Brown and wife Shelley and her grandchildren Erin (Justin) Bussiere and Adam (Brianne) Brown. Her great-grandchildren were her greatest joy: Anna, James and Jack Bussiere and Theo and Abigail (Abby) Brown.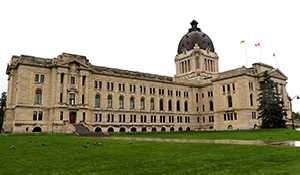 A new Public Health Order will come into effect at 12:01 Monday October 18 that will add some businesses and retail outlets now requiring Proof of Vac...
---