It is with deep sadness that we announce the sudden passing of Gerald on August 7, 2021. Gerald was born on September 3, 1943 in Wallcrouch, Wadhurst, Sussex, England. At the age of three, mom and Gerald came to Canada by boat to be with dad. He lived in Fairlight until 2010 then moved to Winnipeg after mom passed away to be near family. He was very close to mom and looked after her when she became ill.

He was a kind and caring man. Family came first, at all times. He was always there for us on many, many occasions. In Fairlight he was ready to help with anything that needed to be done. He was on the town council and then Mayor. He was involved with the community club, minor hockey and other commitees. He also did snow clearing and grass cutting for the town. Not all was work, as there were many good times with friends. Gerald belonged to the Royal Canadian Legion in Fairlight and then Wawota where once again, he was there for anything that needed to be done. He worked for Saskatchewan Department of Highways for 35 years.

Gerald was an avid sports fan, especially when it came to the Blue Jays.

He adored his great nephew, Jaxon, and made sure he saw him often. Jaxon loved his uncle and always made sure he gave uncle a hug on arrival and when leaving.

He made a number of friends in Winnipeg, too many to mention. First at the Summerland Apts and then at Adamar Apts. Thank you to Dave, John and Jake for your friendships to Gerald. He always looked forward to the morning coffees. Gerald was also part of the senior group at Adamar Apts and was involved in committees.

Gerald was pre-deceased by his dad, John, in 1975 and his mom, Violet, in 2010.

He will be deeply missed by his sister Susan (Bryan), nephew (Pooks) Jonathan (Kyla) and great-nephew Jaxon. Jaclyn (Jeff), Ian, Katrina, Julia (Corey) and Aubrey. Also cousins in England. Sadly, Gerald passed away before he could meet his great-nephew, Hunter. But we know he is watching over him and Jaxon.

Cremation has taken place and there will be a private family burial in Fairlight as per Gerald's request.

Gerald, we miss you more than words could ever say. We will have so many wonderful memories. We love you.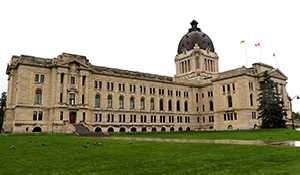 A new Public Health Order will come into effect at 12:01 Monday October 18 that will add some businesses and retail outlets now requiring Proof of Vac...
---