Wendy Ellen Johnson, late of Weyburn, passed away on August 31, 2021, at the age of 54. We know Wendy was greeted on the other side by Jesus, her friends and relatives that passed before her including grandparents, Rose (nee Barth) and Edward Thompson and Alma (nee Hendrickson) and Henry Johnson.

Wendy will be lovingly remembered by her best friend and soul mate, Don Sewards; her parents, Harvey and Charmane Johnson of Weyburn, Saskatchewan; sister, Keri (Blair) Eddy and children Ryder and Allegra of Calgary, Alberta; brother, Adrian (Rebecca Funk) of Saskatoon, Saskatchewan; and sister Lisa (Kevin) Hallberg and their children Charlize and Brie of Weyburn, Saskatchean.

Wendy was born in Regina on January 25, 1967. Her first two years were spent in Pangman, Saskatchewan until Harvey and Charmane moved to Weyburn in 1969. Wendy was an active child and teen; she enjoyed many sports and activities and keeping her parents running! At 16 she worked as a lifeguard, and after graduation had the desire to learn French. Her training as a lifeguard allowed her to obtain employment in New Carlisle, Quebec where she lived and worked for four years. Wendy's first two years were spent lifeguarding, and the last two as a teacher's aide. Those two years spent working as a teacher's aide sparked her lifelong interest in teaching. Wendy returned to Saskatchewan and worked as a teacher's aide in a special needs room at Queen Elizabeth School in Weyburn. In July of 1992, Wendy married Alvin Patterson. In 1995, she received her Bachelor of Education from the University of Regina and began working in Central Butte. After one year she left that community, and Alvin, and started a new chapter in Kindersley, Saskatchewan.

It was while working in Kindersley that she met Don Sewards. Together they moved to several small communities so she could follow her dream of teaching. Wendy met many wonderful people in these communities and made several special lifelong friends. She worked as a principal in the communities of Coleville, and Wapella. Her years in Wapella proved the most challenging of her career but she was grateful for the experience and the valuable skills she developed working with difficult people. Wendy completed her Master's degree in Education in 2017.

From the beginning of her career, Wendy's goal was to get back to Weyburn. This goal was achieved in 2017 when she accepted a job in Pangman. Wendy spent the next three years commuting to Pangman with coworkers that became special friends. Pangman is "ground zero" for the Johnson and Thompson families, with many students in the school being related in some way.

Returning to Weyburn allowed Wendy and Don to attend celebrations and holidays with family. Fridays after work were often "Friday night socials" at mom and dad's with Lisa, Kevin, Charlize and Brie. Wendy made a strong effort to attend every birthday, baptism, graduation, communion, Easter egg hunt, anniversary, family supper, bonfire, 4-H event, reunion and family weekend at Keri and Blair's cabin. Wendy had many close friends with whom she enjoyed annual trips, and spa weekends. Wendy became involved with the Zion Lutheran Church council and her faith and friendships continued to grow.

Wendy loved working with children. Although she didn't have kids of her own, her nieces, nephew and students were like her own children. Wendy truly loved Pangman school, her coworkers, the children and their families. It is strangely comforting that Wendy's life began and ended in Pangman, where her roots are.
The Funeral Service was held on September 6, 2021, at Zion Lutheran Church, Weyburn, Saskatchewan with Pastor Victoria Mawamasika officiating. Wendy will be buried at a later date, in Amulet Cemetery next to our very special Grandma Rose, with whom she had a special bond.

A special thank you to Tamara and her team for their kind and compassionate care. Donations in memory of Wendy may be made to the Weyburn Humane Society at PO Box 1062, Weyburn, SK S4H 2L3.

Condolences may be left at www.fletcherfuneralchapel.com. Arrangements entrusted to Fletcher Funeral Chapel & Cremation Services Weyburn, Saskatchewan, 306-842-5432.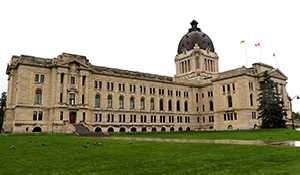 A new Public Health Order will come into effect at 12:01 Monday October 18 that will add some businesses and retail outlets now requiring Proof of Vac...
---