---
Christmas events starting this week
November 29, 2021, 7:32 am
Kevin Weedmark
---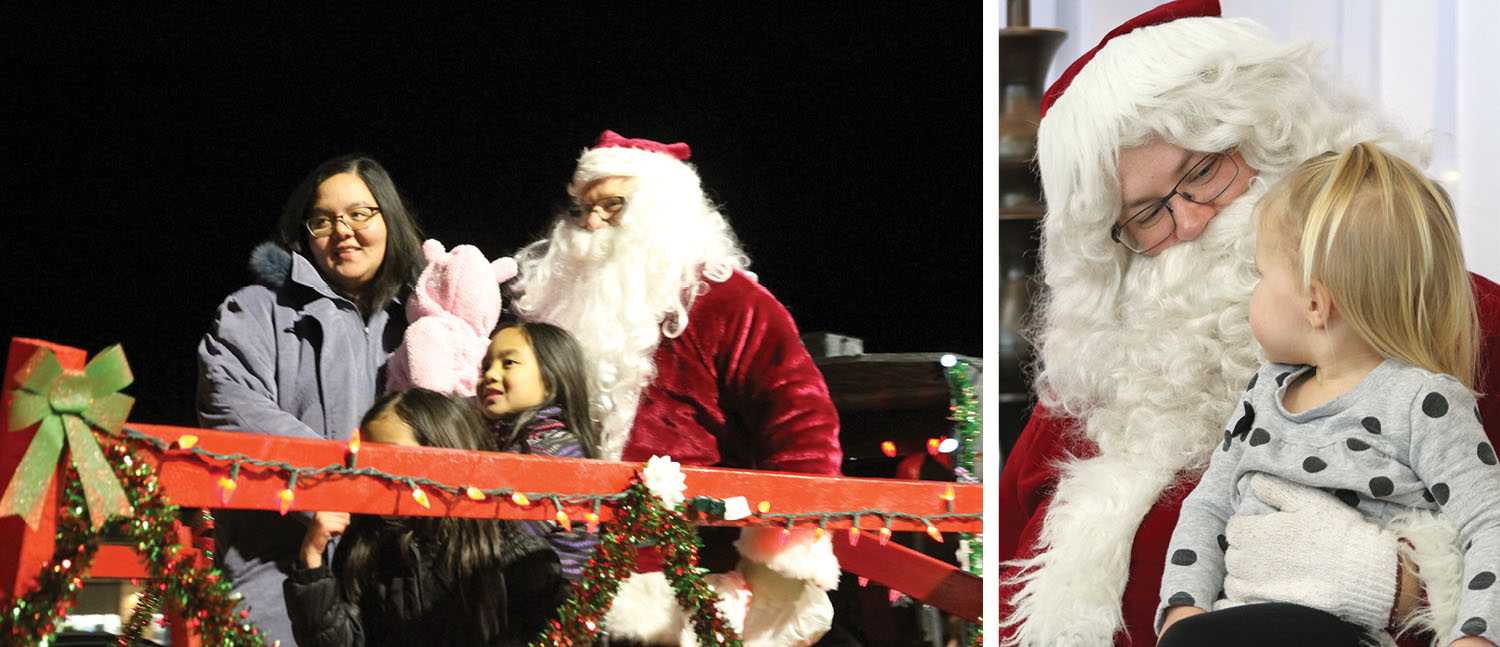 Christmas events are planned across the area starting this week, starting with Moonlight Madness events this Thursday night.

Moosomin Moonlight Madness Thursday Dec 2
Moonlight Madness will be Thursday, December 2. Stores will be open to 9 pm, Flaman Moosomin will be providing hayrides with Santa, and the Chamber will distribute cash cards to businesses to give shoppers a chance to win $500, $250 or $100 in Moosomin Bucks!

Hayrides will run 5:30 to 9 pm starting from the CP lot on South Front Street, where a heated trailer will be set up for people waiting for the rides.

Flaman will provide hot chocolate and candy canes along with the ride! Flaman will also be collecting donations for the Moosomin Food Share!

Moosomin Santa Day Saturday Dec 4
Santa Day will be Saturday, December 4. There will be photos with Santa 9 am to 2 pm. Photos will be by appointment only. Email santaphotoskinettes@gmail.com

The Chamber will sponsor a free movie at the Moosomin Community Theatre that afternoon, Ron's Gone Wrong, at 2 pm.

Moosomin Santa Claus Parade Sunday Dec 12
The Second Annual Kinsmen and Kinette Santa Parade is set for Sunday, December 12.

Marshalling will begin at the MCC Center at 5:30 pm December 12.

The parade will leave at 6 pm. There will be a prize for best float again this year. Ryan Hall at Hallzy's Mechanical will be looking to hold his title for best float again this year!

The parade will travel north on Main Street, east on Broadway, and west on Wright Road, making a loop around the SEICC parking lot.

The Moosomin Kinsmen and Kinettes will be collecting non perishable food items for the Moosomin food share as well. Please contact Alyssa Jeannot if you wish to participate in the parade and she will get you on the email list for the event. For further information or to register a float email alyssa.jeannot@hotmail.com

Rocanville events Thursday nights
Rocanville businesses will be open Thursday nights until Christmas, with a tree lighting and hot dog roast this Thursday night, Santa photos on Thursday, December 9, and hayrack rides on Thursday, December 16.

Esterhazy Moonlight Magic Thursday Dec 2
Esterhazy is hosting its Moonlight Magic this Thursday, December 2. People can enter at participating businesses for a chance to win Esterhazy Bucks, photos will be available with Santa from 3-6 pm upstairs at the Legion, and Mayor Grant Forster will light the Christmas lights at the historical park at 7 pm.

Elkhorn Light up Saturday Dec 4
Elkhorn has its Light Up Night set for Saturday, December 4. There will be a story time at the library, street hockey, the Elkhorn Foundation's Memory Tree light-up at 5:30 and a parade at 5:45 pm.
Tweet