Helen, who was born in Sandy Beach, Quebec, and for many years lived on the farm near Fleming, Saskatchewan, died peacefully June 17, 2021 at her residence in Nanaimo, British Columbia.

Helen was teaching on the Gaspe peninsula when she met Walter Wilson, then a Navy shipwright, at a local dance. She tripped over his feet while walking towards someone else—he always insisted it was an accident. They were married in June of 1945. Once the war ended, Helen and Walter moved to the farm at Fleming. They raised three children (Barry and Ellary, both now deceased, and Mary) and welcomed family and friends as they drove west or east across Canada. They farmed until Walter was in his eighties, and continued to live there until his death in 2000. Helen then moved, with Ellary and grandson Joshua, to the west coast to live with Mary and her husband Robbie Huston in New Westminster. The family moved to Gabriola Island in 2005.

Throughout her long life, her faith was vitally important to her. She was a lifelong Anglican and a member of the St. Mark's congregation in Fleming. She also attended the United Church in Fleming for many years, where she co-lead the CGIT group with her dear friend Noreen Mills.

Helen will be long missed by their family and friends, especially son/grandson Joshua, sister/daughter Mary, and nieces/granddaughters Nicole, Rachel and Cynthia.

Graveside service and interment for both Ellary and Helen will be held Saturday, August 28, at 2 pm at the Fleming cemetery. Lunch to follow at the Fleming hall.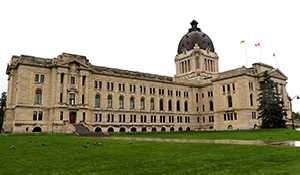 A new Public Health Order will come into effect at 12:01 Monday October 18 that will add some businesses and retail outlets now requiring Proof of Vac...
---