---
Blue lights and burgers event raises awareness of roadside hazards faced by responders
September 7, 2021, 11:23 am

---

Trucks from Davidson Truck and Tractor, the Moosomin Fire Department, Hutch's Ambulance, local tire shops, Elkhorn and Wapella Fire Departments lined up along Lake Avenue in Moosomin on Wednesday evening for the Blue Lights and Burgers event. The event was held to raise awareness of the slow down and move over law while roadside responders are working on the side of the highway.

Todd Davidson with Davidson Truck and Tractor hosted the event on Wednesday.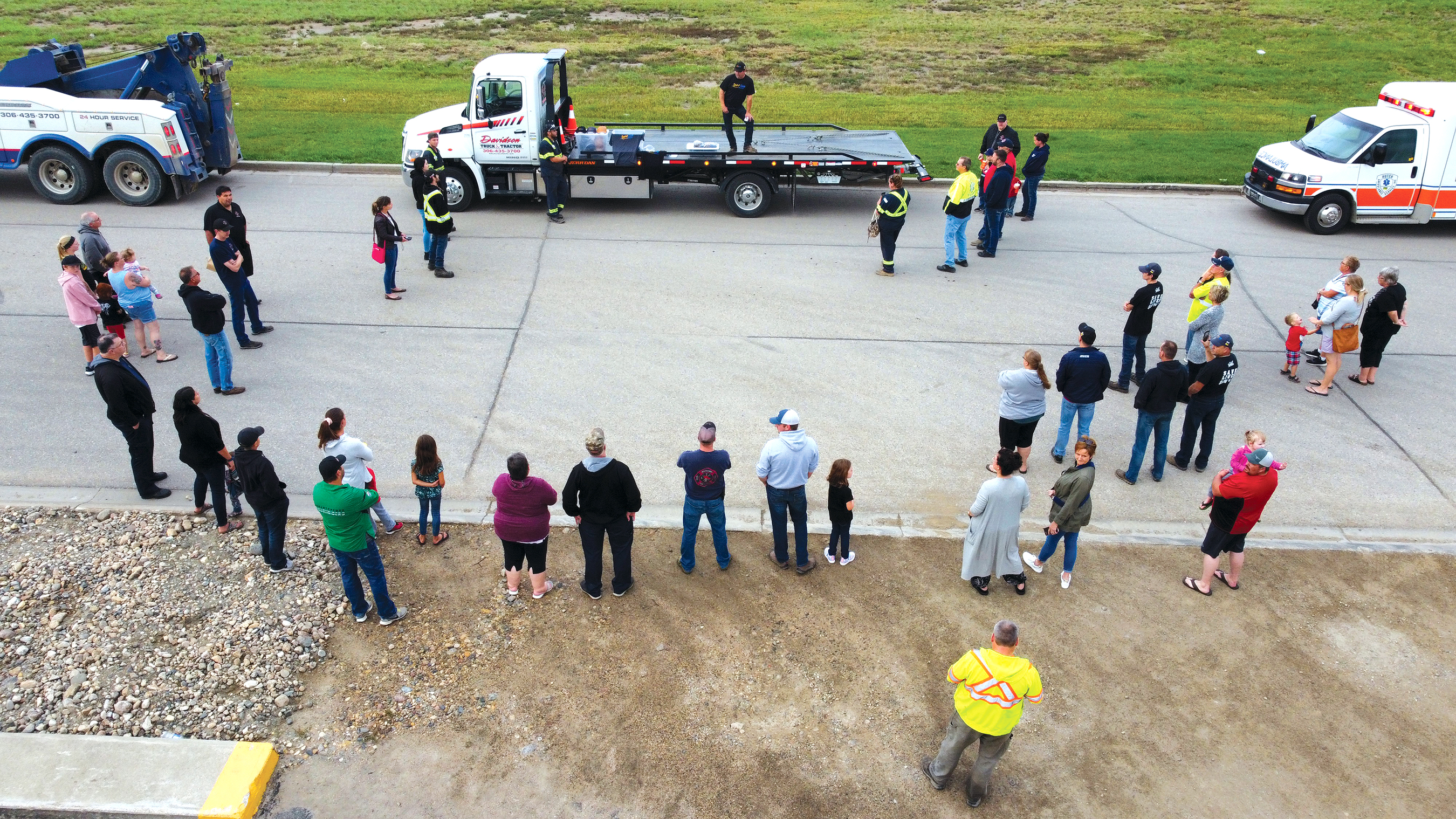 "We want to create an awareness program because some people just don't realize what happens out there on the highway," he said. "And everybody at some point in time is likely going to need some assistance on the highway. Whether it's the police, ambulance, tow trucks, when we're out there trying to do our job, trying to keep the motoring public going, there are lots of hazards out there.
"I've had so many people that I've helped along the side of the road and they say I don't realize how dangerous it is out there until they're stopped. We just had a couple of motorcycles the other day and their motorcycle had a flat tire and they couldn't go anywhere. Until we got there, the people were just screaming by and even once we got there, even with the blue lights on, they were still screaming by there.

"You have to take drastic measures to get them to slow down. You almost have to block off part of the highway to make them aware that you're there. Then they'll try to slow down."
Davidson says not a lot of people seem to realize that the speed needs to be reduced to 60 km/hr in Saskatchewan when passing roadside responders.
"There definitely are a lot of people who are not aware of it and some of the provinces don't recognize it. Some of the motoring public with different types of license plates on don't slow down. It's pretty sad sometimes. We're out there working and doing our job and we get occupied on what we're doing and sometimes we get a little too comfortable with our environment and that's when you let your guard down and something like that can happen. Somebody sneaks up behind you and that's not what we want."

The Spirit Ride coffin was also on display at the event on Wednesday. The coffin represents fallen responders and is passed from place to place around the province each year.
"We belong to a roadside responders organization. It's a group of fellow towers in Saskatchewan and we all bonded together to be a stronger voice to be heard for various different reasons," says Davidson. "The Spirit Ride is one of the things we came up with. It was a pretty big thing in the United States. They would go from coast to coast every year. We did kind of steal that idea from them and one of the towers actually made the Spirit Ride in his garage. He started the journey with it and we're just trying to create awareness across Saskatchewan and make it so everybody is safe out there.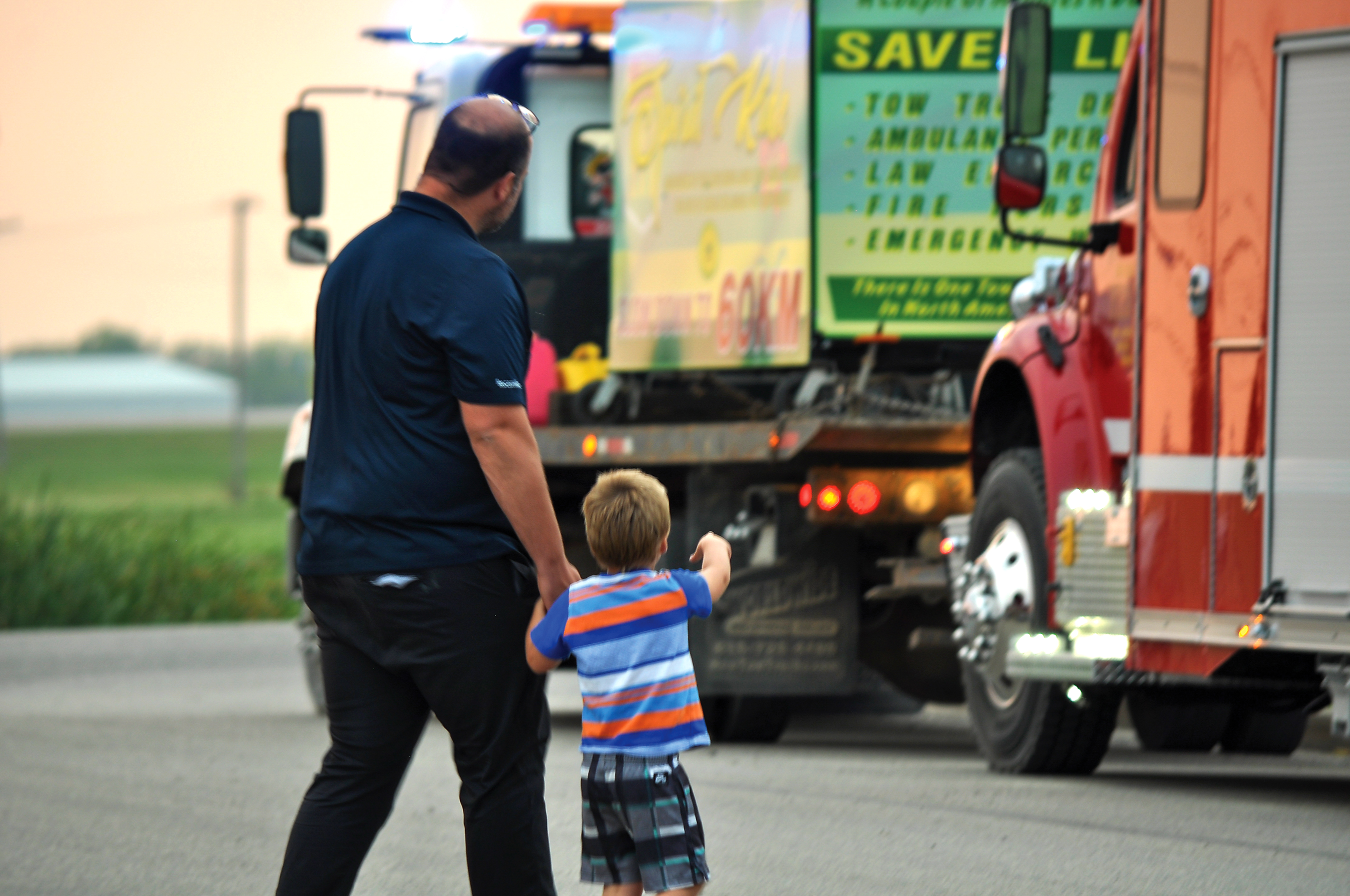 "Because we all want to go home at the end of the day and we all love what we do, but if it comes to where you can't do it because it's going to threaten your life, that's not what we want. We want to carry on doing it, but we want to do it safely."

Tweet