---
Grateful for employees' contributions that have made the World-Spectator what it is
August 28, 2023, 10:02 am
Kevin Weedmark
---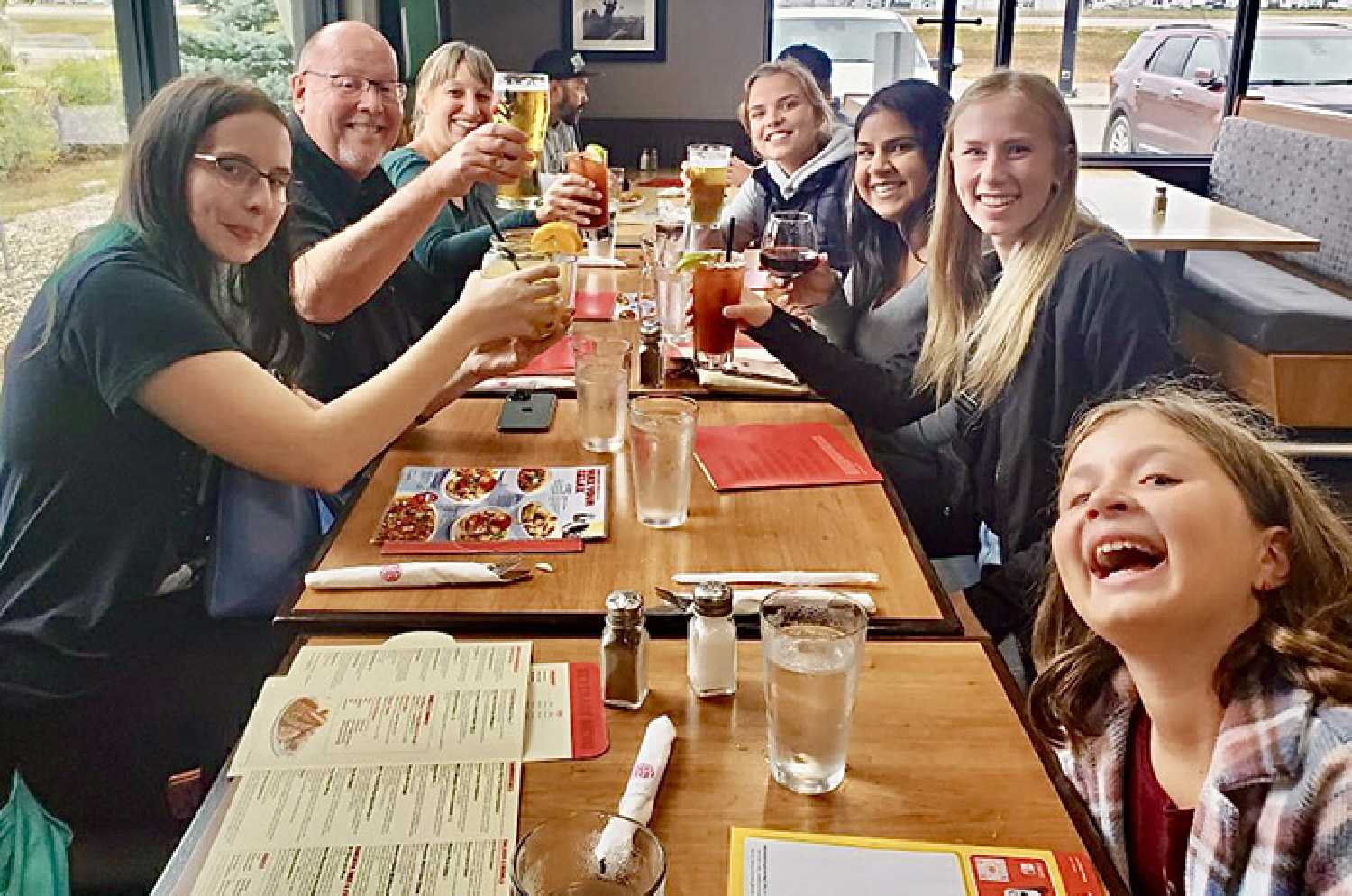 Every time I walk into my house I'm grateful to the people who were willing to sell it to me, every time I see Kara's flowers on the deck I'm grateful to the person who tended them when we were away this summer, and every time I walk into the World-Spectator office I'm grateful to all those who have built the World-Spectator into what it is today.
We said goodbye to a couple of employees last week who have contributed to the growth of our newspaper over the last couple of years and are moving on to higher education, a very exciting time of life, with endless possibilities.

Ella Ferguson is heading off to Alberta to study to become a Medical Laboratory Assistant.
Ella started with us right out of high school. She didn't have a background in graphic arts but she enthusiastically threw herself into the job.
There is a lot to learn in graphic arts, from actual design to production of the finished product, and Ella was a fast learner and became a very capable designer.
We were happy to see Ella develop new skills and put them to use!
She became our expert on community calendars, and created an amazing set of postcards from images of the Moosomin area, among many other accomplishments.
I know the skills Ella developed at the World-Spectator will help her a lot in her future endeavors!
She became a valuable member of our staff and we wish her well as she heads off into her future!

Ashley Bochek is heading off to university in Regina. Ashley has been our student employee for the last two years.
She started off doing the usual student jobs—delivering signs and print jobs, keeping the company vehicles fueled up and clean, but she took on more and more responsibility over her two years with us.
We started her on small sales jobs that became larger and larger sales jobs and she always did well with them.
We then had her try her hand at writing, and she excelled at that as well.
Her columns came from the heart and her news articles flawlessly reflected the people she wrote about.
Ashley was there when the provincial government and Nutrien announced that they would provide funding to move the Moosomin Airport Expansion project forward, and asked questions at the announcement.
She got to interview Rural and Remote Health Minister Everett Hindley and Saskatchewan Premier Scott Moe about the CT Scanner proposed for Moosomin—and asked better researched and more hard-hitting questions of the Premier than some of the seasoned journalists there.
Her interviews with Levi Jamieson on his support for the CT Scanner, with Lea Wiens on Koby Machniak's ATV accident and recovery, with Rob Nederlof on his efforts to help secure support dogs for veterans and first responders with PTSD, and with Sandra Poole on her career in music education were all far better than I could have done.
Conducting interviews and writing up news articles takes a lot of skill—even more so in a small community where a lot of readers know the people you are writing about, and I am immensely proud of Ashley, both for being willing to try column and news writing, and for being so great at it!
Ashley is an exceptional person, and a natural writer and communicator, and I have no doubt the skills she developed while she was with us will help her in her future career!
We value all the contributions Ashley made to the newspaper, and wish her all the best, wherever she goes in life!

We will have a new student employee starting September 5, and a new graphic designer starting September 11, and while we are excited to bring them on board, we will be forever grateful to all our employees who have contributed to this newspaper over the years and made it what it is.

Tweet