Clifford was the seventh child born to William and Mary Sheane. Clifford's mom passed away when he was three so his sisters Evelyn and Viola were his main caregivers until 1948 when his dad married Violet Turner.

From 1948 to 1955 Clifford's life went through major changes. In 1950 his sister Caroline was born, in 1952 his brother Sydney was stillborn, in 1953 his dad was diagnosed with stomach cancer and went through major surgery, and in 1955 both Clifford and Caroline contracted polio. The polio caused many health issues for Clifford the rest of his life.

He chose to farm with his dad, step-mom and sister. Caroline left the farm when she graduated and his dad passed away in 1976. Clifford and Violet continued to farm but heath issues for both of them forced them to rent the farm and later sell the farm. Clifford and Violet moved to Moosomin in 1996. Violet passed away in 1998.

Shortly after her death Clifford met the love of his life, Eleanor Creighton, and they were married in 2000. They did lots of travelling in Canada and the USA. They even bought a place in California where they spent winters until age and health issues forced them to sell it. Clifford finally had the family he had always wished for—A wife, children, grandchildren and great-grandchildren. This family made his life complete!

Clifford loved to fish, hunt, socialize, play cards and go to the casinos. For many year he and grandma took Rory and Conrad fishing and camping during summer holidays. He also took other nieces and nephews and taught them to fish.

Clifford leaves to mourn the Creighton family, his sister Caroline (Harry) and family and numerous nieces, nephews and cousins. He was predeceased by his wife Eleanor, his parents and step-mom and seven siblings and their spouses, two nephews and a niece.

Clifford will always be remembered by everyone he knew for his stories and jokes. He had a joke for every occasion!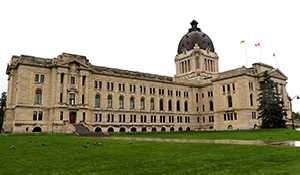 A new Public Health Order will come into effect at 12:01 Monday October 18 that will add some businesses and retail outlets now requiring Proof of Vac...
---